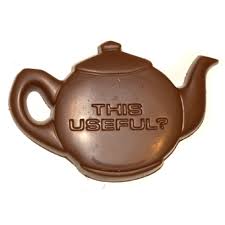 COMPLAINT AGAINST THE PENSIONS REGULATOR
RE THE ARK (AND OTHER) PENSION SCHEMES
30.12.2016
From ANGELA BROOKS OF PENSION LIFE
BACKGROUND:
PENSIONS REGULATOR'S OBLIGATIONS AND OBJECTIVES:
ARK VICTIMS' CIRCUMSTANCES:
BACKGROUND:
This official complaint is against the Pensions Regulator and other public bodies who were, or should have been, responsible for preventing pension scams and protecting the public.  The Ark schemes were launched in 2010 by – among others – Stephen Ward of Premier Pension Solutions S.L. and Premier Pension Transfers Ltd.  The six Ark schemes had been registered by HMRC and the Pensions Regulator with no due diligence by either to establish whether the schemes had been set up with the specific purpose of operating pension liberation; whether they were bona fide occupational pension schemes set up by a sponsoring employer which intended to trade and provide employment; whether there was a competent trustee and board of trustees in place; whether there was a clear Statement of Investment Principles or whether there was ever any realistic prospect of the schemes providing member benefits.
At around the same time, a multi-million pound occupational pension scam was being vigorously promoted by James Lau of Wightman Fletcher McCabe while the administrators/trustees of the scheme, Andrew Meeson and Peter Bradley, were under criminal investigation for cheating the Public Revenue (and were subsequently jailed).  Also, former barrister, solicitor and porn star Paul Baxendale-Walker was promoting a whole series of liberation scams unhindered by the authorities – despite having been firmly in the spotlight since 2007 as a passionate advocate of liberation.  And KJK Investments/G Loans was a further liberation scheme flourishing at around the same time, having been started in 2009.
By the time Ark was getting well underway, tPR (formerly OPRA) was fully aware that liberation scams were proliferating and that the feeble warnings they had made back in 2002 about scams which had been operating as far back as 1997 had reached neither the public nor the industry effectively.  In 1999, tPR had been investigating two scammers – Stephen Russell and William Ferguson – for a £6m pension fraud.  The pair were jailed for five years in 2003.
In fact, tPR were fully aware that since 1999 pension scams were on the increase, and yet did not make it clear to ceding pension trustees what their statutory obligations were in respect of transferring victims into scams. On 13.7.2010, tPR Chair David Norgrove stated that: "Any administrator who simply ticks a box and allows the transfer, post July 2010, is failing in their duty as a trustee and as such are liable to compensate the beneficiary."  But pension trustees claim they never read that message (let alone heeded it) and that it was neither publicised nor distributed.  Further, in the same year Tony King, the Pensions Ombudsman, reported that he had "found that pension trustees failed in carrying out serious fiduciary responsibilities to others in circumstances in which the law specifically states that they should not be protected from liability."  And still tPR did nothing.  And the Pension Schemes Act 1993 was not amended to reflect the urgent need to protect the public.
The Scorpion Campaign was launched by tPR in 2013 after fifteen years of failing to warn trustees and the public, and omitting to make it clear to trustees what their statutory obligations were to pension scheme members.  During this period, the pension scam industry matured into a deadly serious and well organised large-scale operation in the UK, with many new "players" coming into the arena having been trained by Stephen Ward, Paul Baxendale-Walker and other founders and pioneers of early scams.
It was – by the time Scorpion dribbled weakly and ineffectually into the arena – well known to tPR what the typical characteristics of pension scams were and what phrases and claims were habitually being made by the scammers to dupe their victims into signing over their gold-plated pensions into worthless, toxic schemes and being financial ruined.  Among the many key phrases (such as "your pension is frozen"; "tax-free loan"; "guaranteed 8% returns" etc.), was the most powerful of all: "the scheme is HMRC approved".  There was, of course, no such thing as HMRC were as guilty of lazy, box-ticking negligence as the culpable ceding provider trustees (see separate complaint against HMRC).  But to this day, tPR has done nothing to dispel this myth, and in fact even continues to help the scammers to this day by using the same incorrect phrase on its own website: "If you are required to register a scheme with TPR that does not require HMRC approval, please contact us."
http://www.thepensionsregulator.gov.uk/trustees/registering-new-schemes.aspx
Even by the time tPR had published the feeble Scorpion campaign in February 2013, the scammers acknowledged this was having a negligible effect on their various scams, and merely moved the goalposts a little to avoid detection.  Capita Oak, Henley and Westminster continued to operate successfully beyond February 2013, but only a few ceding pension trustees either noticed Scorpion at all or took any steps to put into practice the minimal due diligence suggested by Scorpion.
In the full knowledge that Stephen Ward was one of the most prolific pension liberation scammers, tPR took no action to suspend any schemes in which he was involved.  As a consequence, in August 2014, a Police officer was scammed out of his Police Pension by Ward's Dorrixo Alliance and into the toxic London Quantum scheme.  In fact, far from having any widespread effect, the multitude of scams continue to this day unaffected by tPR's dismal attempts to protect and inform the public.
PENSIONS REGULATOR'S OBLIGATIONS AND OBJECTIVES:
According to their own website, tPR's statutory objectives are set out in legislation and include promoting and improving understanding of the good administration of work-based pensions to protect member benefits.  These objectives are detailed below with notes in bold.
to protect the benefits of members of occupational pension schemes tPR has failed to do this and as a result of repeated failures over a period of more than fifteen years has facilitated the scamming of thousands of victims out of millions of pounds' worth of occupational pensions and into millions of pounds' worth of tax liabilities
to promote, and to improve understanding of the good administration of work-based pension schemes tPR made no effort to work with administrators and trustees of schemes such as Royal Mail; local authorities; the NHS, the Police etc., to help them improve their understanding of how to avoid transferring victims into scams
to reduce the risk of situations arising which may lead to compensation being payable from the Pension Protection Fund (PPF) Through multiple failings over a period of more than fifteen years, tPR has exposed the PPF to huge amounts of compensation claims. This is paid for by the ethical, compliant sector of the financial services industry who are understandably deeply unhappy that they have to bear the cost of tPR's negligence and omissions
to maximise employer compliance with employer duties and the employment safeguards introduced by the Pensions Act 2008 tPR has done nothing to ensure that occupational pension schemes have a bona fide employer that either trades or employs anybody – or even exists at all
One thing which tPR omits to state as being one of its obligations or objectives, is to take action to prevent pension scams in the first place by carrying out due diligence on the trustees, administrators or sponsors of a scam before registering it.  In fact, it is clear from evidenced facts, that what should have been simple common sense in terms of basic, obvious vigilance and diligence, was not done.  No questions were asked; no checks were made; no basic suspicions were raised.  There is no evidence that anybody at tPR ever had the intelligence to ask questions such as whether schemes repeatedly administered by Stephen Ward or his accomplice Anthony Salih and registered to 31 Memorial Road posed any risks to the public.
Over the past couple of years, numerous "whistle blowing" reports have been made to tPR by members of the Class Action but they have been studiously ignored.  At a meeting in April 2015, tPR were invited to work with (rather than against) the Class Action, but this too was ignored.  Also at this meeting, the Capita Oak case was discussed.  The Insolvency Service subsequently wound up the trustee of Capita Oak, Imperial, but tPR has taken no action to protect the members' interests and has left 300 victims facing the loss of £10.8 million worth of pension transfers which were 100% invested in Store First store pods (now arguably worthless).  The Henley and Westminster victims are facing a similar fate with zero intervention by tPR.
In 2014, evidence of Stephen Ward's pension scam portfolio was handed to HMRC – including numerous occupational schemes and a pension trustee company: Dorrixo Alliance (registered at 31 Memorial Road, Worsley).  However, neither HMRC nor tPR carried out any due diligence to see how many scams were under the trusteeship of Dorrixo and the toxic London Quantum scheme slipped through yet another gaping hole in the net, leading to dozens of victims losing £ millions of pension funds (including final salary ones).
Reverting back to 2010 when the most damning of tPR's multiple failings started, hundreds of people were left to be scammed into the Salmon Enterprises scheme with no warnings by tPR that the administrators were under investigation for fraud, and thousands of people were left to be scammed into the various Baxendale-Walker and KJK Investments schemes.
Along with Ark, 2010/11 alone accounted for well over a quarter of a billion pounds' worth of pension fund losses and crippling tax liabilities.  And this excludes the dozens of scams still being run by Stephen Ward to this day and which tPR continues to ignore.  In fact, it has recently been reported that pension scams are by now accounting for over £10 billion worth of losses so the 2010/11 figure may well be substantially higher in reality.
ARK VICTIMS' CIRCUMSTANCES:
HMRC's and tPR's investigations into the Ark schemes commenced in the third quarter of 2010 and continued sporadically until tPR placed them in the hands of Dalriada Trustees on 31.5.2011.  Had tPR taken action months earlier, hundreds of victims could have been spared the appalling ordeal they have endured for the past five and a half years and also avoided risking losing their pensions and gaining crippling tax liabilities.  Also, several suicides could have been avoided.
Since 2010, tPR has appointed Dalriada Trustees to 24 schemes in total and by mid 2015, Dalriada had charged a total of £4,465,426.66 in trustees' fees and £5,760,562.16 in adviser fees – total £10,225,988.82.  £3,355,385 of this was in respect of the Ark schemes – i.e. a third overall.
It should most certainly have been within the remit of tPR to ensure that criminal proceedings were taken against the various scammers responsible for Ark and dozens of other scams.  From 2010 until the present day, the teams of scammers who have earned many £ millions from their various scams have been left free to enjoy their proceeds of crime and set up further scam after scam without hindrance or intervention from tPR.
Apart from the known prosecution and jailing of Bradley and Meeson in 2013, and Russell and Ferguson in 2003, there is no information available as to what actions – if any – tPR has taken (or ensured Dalriada took) to bring large numbers of scammers to justice.  Since 2013, out of 2,008 reports made to Action Fraud, seven suspects have been charged or summonsed in relation to pension scams.  That is a success rate of 0.35% and means that at least 2,001 scammers are still out there today, scamming away merrily and profitably.
It has been reported that "Project Bloom" was set up in 2013 to tackle pension liberation and other related scams.  This was allegedly a joint venture between regulators, government departments, the National Crime Agency, police forces and Pension Wise.  This has been a clear and dismal failure (including the fact that the Police themselves handed a Police pension over to Stephen Ward's London Quantum scam in 2014).  The Pensions Regulator has failed to mount an effective warning campaign and has allowed thousands of victims to face financial ruin and poverty in retirement.  In fact, it is reported that pension fraud has increased by 150% since the introduction of Pensions "Freedoms" in 2015 – with no credible plan by tPR for prevention.
There are a number of ways in which tPR must now begin to make up for these serious failures over such a long period of time:
It must make it clear what ceding pension trustees' duties were in relation to transfer due diligence for the past fifteen years – so that these negligent ceding providers can be brought to justice for their failures and pay due compensation to their victims whose pensions were handed over so casually to the scammers. This is in accordance with tPR Chair David Norgrove's announcement in January 2010 that negligent box-ticking trustees are "liable to compensate the beneficiary" and that this is a statutory obligation – although the Pension Schemes Act 1993 was never amended to reflect this
Publish a comprehensive list of all pension scam warnings and announcements made by both HMRC and tPR (and any other parties) in the past fifteen years – so that negligent ceding providers can no longer claim they had never heard of pension liberation scams prior to the 2013 Scorpion campaign
Appoint some competent and appropriately-qualified executives to take on tPR's responsibility for mounting an effective public information campaign against pension scams
Appoint a dedicated team to work with law-enforcement agencies to ensure ALL scammers are brought to justice – not just 0.35% of them.
The pension scam industry must finally be brought down.  No ifs, no buts.  A zero tolerance policy must be adopted.