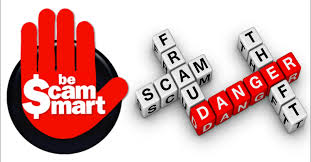 Here at Pension Life, we are constantly trying to raise awareness about pension scams. The Financial Conduct Authority – FCA – has also been busy. Pairing up with the Pensions Regulator – tPR – they have published the ScamSmart campaign with the slogan – Be ScamSmart with your pension.
With the ScamSmart campaign, they have also made a video and published it on YouTube. Here is the video for you to watch:
Whilst I think it is great that they are publishing videos as part of the ScamSmart campaign, I can´t help but feel that they spent a large chunk of their budget on some bloke whizzing around on a jet ski.
The video does highlight what people need to look out for to be ScamSmart, but the repeated flashes back to the jet skier whooping loudly are, in my opinion, very distracting. I feel they deviate from the message they are trying to get across.
I would like to highlight that the rider of the jet ski does bear a remarkable resemblance to Phillip Nunn, cold caller and "fund manager" of the Blackmore Global investment scam. Blackmore Global was promoted by David Vilka of Square Mile International – David Vilka´s firm is not regulated to provide pensions and investment advice. However, he has never been prosecuted by the FCA for his involvement in this scam.
Phillip Nunn´s lawyers, Slater and Gordon, threatened Angie with defamation proceedings for exposing Nunn's scamtivities. The video made by Pension Life in response to this reveals three serial scammers, two of which are still free to scam, while the other one: Peter Moat of Fast Pensions  (who has had legal proceeding filed against him) is nowhere to be seen.
However, the FCA has done nothing to stop these scammers, nor other well-known ones and no prosecutions have been made. Whilst we are fully in support of educating the masses worldwide to ensure consumers can avoid falling victim to pension scams, this does beg the question: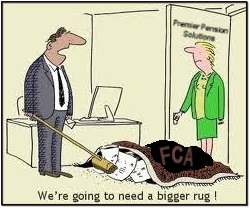 WHY ARE THE FCA DOING NOTHING ABOUT THE KNOWN SCAMMERS?!?
If the industry was to put a stop to the masterminds, (like Stephen Ward), then surely that would be a giant leap in the right direction for deterring new-comers. As it stands, however, the "award-winning" scammers just seem to set a precedent. If you are good at what you do, your scams can be pushed under the carpet and you can live a life of luxury on the hard-earned cash of the scam victims, escaping punishment.