Morning FCA.  Wakey wakey!  Hands off snakey.  The weekend is over.  Time to do a bit of regulating.  Put your crossword puzzles away and sort this toxic mess out.  Rogue financial "adviser" Terry Brimble's phoenix firm, Knightsbridge Personal and Corporate, is simply a new version of the old firm, Knightsbridge Financial Management.  Brimble ruined two victims, and now he thinks he can just walk away and start again without compensating them.
I am often asked what the difference is between an out-and-out scam, and simple negligence.  I usually answer that it doesn't really matter, because they both have the same effect.  In Brimble's case, he cost two clients more than £650,000 of their hard-earned retirement savings; earned over £100,000 from them in the process; closed his old firm Knightsbridge Financial Management to prevent the victims from getting redress and started up a new firm, Knightsbridge Personal and Corporate Solutions without so much as a backward glance.
In a nutshell, Brimble appears to have advised his two victims to exit their final salary schemes and transfer to an LV SIPP.  He sang the praises of this arrangement by claiming it would give them "greater investment flexibility".  What he actually meant, of course, was that he could put them into high-risk funds which paid him the maximum amount of commission – rather than into low-risk and diverse funds which would be in the clients'  best interests.
Brimble chose the Premier New Earth Recycling fund – which collapsed altogether – and a Morgan Stanley bond which lost around 74%.  He was in good (or bad – whichever way you look at it) company as Dubai-based pension scammers Holborn Assets were flogging this toxic crap.  Brimble's victims' losses were made even worse by the fact that they had given up the valuable promise of an income for life under their previous final salary pension schemes (on the advice of Brimble).
The respective losses as a result of Brimble's a) scam or b) negligence (pick one) were reported as being £471,462 and £181,698 respectively.
Although undoubtedly badly scarred, the victims now have the challenge of living with their losses as they approach the run up to retirement age.  However, Brimble is well into his stride with his new venture (which looks remarkably like the old venture)
So, how has 43-year-old Brimble – the cause of such misery and destruction – managed to just carry on as if nothing had happened?  Apparently, he is part of the Intrinsic network of financial advisers.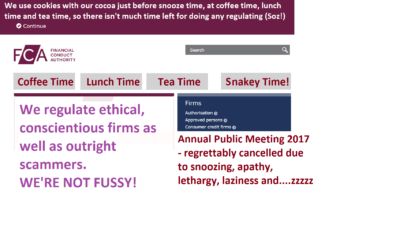 As a member of the Intrinsic network, Brimble's firm is FCA regulated.  Intrinsic is one of the UK's largest networks – which undoubtedly means they take on any old Tom, Dick or Terry.  They claim to have 3,300 advisers in their network – and I wonder how much due diligence they do on any of them.  They clearly did none on Terry Brimble.  A closer look at Intrinsic reveals they claim that they have been doing so well that in 2014 they were acquired by our old friends Old Mutual – Old Mutual Wealth.
Now it makes sense (reminds me of the M&Ms commercial)!  A pension scammer who is a member of a large and clearly dodgy network which is owned by Old Mutual.  Continental Wealth Management victims will be rightly aggrieved that no lessons have been learned from the past.  Pension scammers are not brought to justice and Old Mutual still gets away with ripping people off.  And now Old Mutual is harbouring a known and publicly-reported scammer.
Apparently, former pensions minister Ros Altmann has expressed disgust – as has Frank Field, chair of the Work and Pensions Select Committee.  But disgust does not translate into action.  People can huff and puff all day long, but it won't change anything.  We still have a con man masquerading as a financial adviser and offering retirement planning and investment services.  And the FCA stands back and does nothing except …. let's not even go there!
Mind you, Terry Brimble's firm's website does give a teeny weeny clue as to the dangers of using Knightsbridge Personal and Corporate:
"The value of pensions and investments can fall as well as rise.  You may get back less than you invested."
Certainly at least two of Brimble's victims can attest to this.
Meanwhile, LV – which must surely stand for "Less Value" – has reportedly made a half-hearted promise to "review" the matter of the two victims' crippling losses.  So, LV is almost (but not quite) as useless as the FCA.