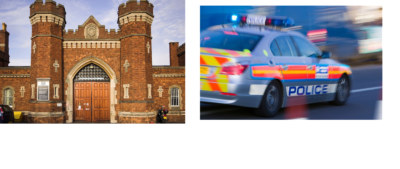 The Pensions Regulator has stated: scammers are criminals.  So why aren't they all in prison?  Why are they left free to keep scamming – ruining more lives and earning more huge fees they rarely declare for tax purposes?  Where is the sound of sirens wailing and handcuffs clinking?
The FCA has just sanctioned Keith Popplewell for his part in the advice given to invest pensions in Store First pods. But what action is being taken against the 18-man strong team of scammers who were behind Capita Oak, Henley and hundreds of SIPPS transfers?  These scammers were all clearly named in the Insolvency Service's witness statement dated 27.5.2015.  And how many of them are in jail?  Answer = none.
Governments; tax authorities; regulators; ombudsmen and law-enforcement agencies are standing around with their hands in their pockets ignoring the problem.  Why don't they talk to each other to make sure scammers and criminals sanctioned in one jurisdiction don't just move on to another jurisdiction?
Knowing exactly who the scammers are and where to find them, it is deeply offensive for our pensions regulator – and all the other authorities – to do nothing.  Regulators have got to stop willy-waggling (my thanks to Henry Tapper for expanding my vocabulary with this term):  https://henrytapper.com/2017/04/09/full-of-sound-and-fury-aegons-2017-igc/
and get on with the job of working as part of a coherent multi-national task force to stamp out financial crime.  The Pensions Regulator waved his handbag at Stephen Ward over his toxic assets in the London Quantum pension scam.  Such flaccid regulatory sanctions can now no longer be accepted by the British public.  Regulators should REGULATE – not just waggle and wave sternly at the criminals.
https://www.ftadviser.com/2016/07/05/pensions/pension-scheme-gets-dressing-down-from-regulator-bZo5EVFahYzEFkvNsF8jdK/article.html
The financial services crime wave was predicted in March 2004 when Nick White, specialist pension solicitor warned:  "It is essential that schemes offering self-administration and wide investment choice should have in place an independent person who has sufficient control of scheme assets to prevent abuse and sufficient knowledge and experience to know abuse when he sees it; we envisage that within the next 5 years the degree of abuse of such schemes by both incompetent and dishonest individuals will:
stain the reputation of pensions generally; and
severely embarrass the government responsible for letting it happen.
The warning was ignored by the regulators and the government.  And precisely what Nick White predicted would happen, happened.  Not just in the UK but in all major expatriate destinations.
Nine years later, the Pensions Regulator published the limp Scorpion campaign.  That too was ignored.  Ignored by the Police who allowed a Police pension scheme to be transferred to Stephen Ward's London Quantum pension scam.
We need reputable professionals in the financial services industry the World over.  And they must now unite to fight for a successful pension and investment disaster recovery operation: recognising and understanding what has gone wrong and helping to put it right.  Tighter controls – and indeed tougher sanctions – with effective preventative measures and a zero-tolerance attitude towards scams and scammers are now essential.
In the wake of Phillip Hammond's surprise 25% tax on QROPS, there will inevitably be some casualties with some offshore firms struggling to survive.
This should be seen as a good thing by the industry because financial services needs a good old clean out all over the World – from the out and out criminals, to the shady, dodgy individuals and firms; from the negligent trustees who act as accomplices to the scammers to the insurance companies and product providers who turn a blind eye to financial crime and mis-selling.
With a market worth around £1.5 billion a year, it was hardly surprising that QROPS got abused and became a minefield for the unwary – and a sinkhole for many valuable pension funds.  When stricter rules were introduced in 2015 to protect final salary schemes from being frivolously or unwisely transferred out, this did restrict some – but by no means all – bad practices.  And, of course, the unethical sector of the industry soon found ways around these rules.
Reports abounded in March 2017 of the QROPS market dropping by between 60% and 80% and there are rumours that many offshore advisory firms are in deep trouble.  It is likely that many of these will be haemorrhaging staff and clients alike as they flounder about in the wake of assuming that the QROPS goldmine would last forever.  This is a very good thing.  The one thing the real professionals would have understood in this industry was diversity.  Any firm which hangs its success on one product is, naturally, asking for trouble.
Recent developments will inevitably see a clear out of the rogue element of advisory firms and trustees.  Some firms have made mistakes over the past few years but have put them right and gone on to become stronger and better as a result.  This is the only cohort of the financial services industry which should remain.
Many firms have made mistakes and then failed to put them right – and these firms should go.  This includes any which have been involved in fraud; repeated mis-selling; unregulated activities; dishonesty over individuals' qualifications; accepting or paying bribes; obtaining government grants fraudulently; forging clients' signatures; promoting UCIS funds to UK residents; investing low to medium risk clients' funds in high-risk assets; concealing fees and commissions; failing to compensate clients who have lost money as a result of negligent advice.
Once the rotten element has been eliminated, financial services can repair its tarnished image and move forward in a way that assures the public that only ethical firms remain – with neither regulators nor law enforcement agencies tolerating mis-selling, misconduct or fraud.
If the regulators, governments and law enforcement agencies are in any doubt as to what has been going wrong this past few years internationally, here are a few examples:
ARK
Despite the high-profile Justice Bean ruling and clear evidence of the multiple parties promoting the Ark pension loans, no action was ever taken against the administrators and promoters of the £30 million scheme.  There were several dozen different "introducers" posing as financial advisers – many of whom went on to promote and operate further scams. Included in this list of scammers was FCA-registered Gerard Associates which had been recruited by Stephen Ward in 2010 and went on to promote his subsequent pension scam: London Quantum. The FCA has taken no action against Gerard Associates to date – as at April 2017.
AXIOM UPT
Parties included Bitterne International Trust Consultants Limited based in Belize; Fast Track Financial Services Ltd/ Satori Ltd; Rex Ashcroft of Wealth Protection International Ltd.  All still operating; no prosecutions.
BARRETT AND DALTON
http://citywire.co.uk/new-model-adviser/news/regulator-cracks-down-on-13-7m-suspected-pension-liberation-scheme/a848349
Julian Hanson, one of the leading promoters of Ark was involved in this scam.  Still no action taken against him – despite the Pensions Regulator placing the schemes in the hands of Dalriada Trustees.  Undoubtedly, Hanson is working on his next scam.
BAXENDALE-WALKER
http://www.thepensionsregulator.gov.uk/press/pn14-45.aspx
The Pensions Regulator dropped their case against Baxendale-Walker who appears to have abandoned pension liberation and is now concentrating on pornographic films – in which he allegedly stars.  The disgraced former barrister has left behind him 1,400+ victims who are all facing financial ruin.
You can see the distress on his face and in his body language in this photo.
CAPITA OAK
Over 1,000 victims lost their pensions in Capita Oak, Henley and numerous SIPPS.  With over £100 million lost to worthless store pods, the eighteen scammers clearly named in the Insolvency Service's witness statement have never been prosecuted.  Many went on to operate further scams and ruin further thousands of victims because they were not prosecuted.  Toby Whittaker is still selling store pods and car parking spaces.
One FCA-registered adviser – Keith Popplewell – involved in the scam has been sanctioned:
http://www.international-adviser.com/news/1035260/uk-ifa-banned-advising-clients-invest-gbp12m-storepods?utm_source=Adestra&utm_medium=email&utm_term=&utm_content=UK%20IFA%20banned%20over%20advice%20to%20invest%20%C2%A312m%20in%20Storepods&utm_campaign=international_adviser_newsletter_10_04_2017
CONCEPT TRUSTEES
With a selection of high-risk, professional-investor-only investments (e.g. EEA Life Settlements and Connaught property loans) being offered to retail, low-risk investors, Concept was accepting business from unregulated advisers.  These included Stephen Ward of Premier Pension Solutions and Mark Horn of Westminster.  Insurers such as Generali and Old Mutual facilitated this financial crime and "overlooked" the obviously dodgy credentials of the scammers introducing the business.
DORRIXO ALLIANCE
Stephen Ward's pension trustee company set up for large numbers of bogus "occupational" schemes – including the London Quantum scam now in the hands of Dalriada Trustees.
EEA LIFE SETTLEMENTS
Clearly labelled as "professional investor only" but offered juicy, irresistible investment introduction commissions to the scammers.  The FSA published a warning in March 2010, but trustees such as Concept in Guernsey took no notice and continued to offer the fund to victims and accept investment instructions from the scammers.
ELYSIAN FUELS
https://www.ftadviser.com/2015/10/29/pensions/sipps/sipp-providers-face-hmrc-warning-over-high-risk-investment-MW3Te7ReuRDM7AO8784r8I/article.html

Stephen Ward was operating 80% liberation with the full cooperation of the SIPP providers.  Ward gleefully described the scam as "victims trousering the cash" (after Ward's huge fees)
EVERGREEN RETIREMENT TRUST NZ QROPS PENSION LOAN SCAM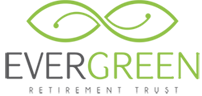 When Ark got shut down, Stephen Ward went straight to New Zealand to set up his next pension liberation scam with Simon Swallow of Charter Square.  A further 300 victims scammed out of over £10 million and into Marazion loans.  Victims terribly distressed as they are now trapped in Evergreen and can't transfer out – even when their 5-year "lock ins" expire of they reach the age of 55.
GENERALI
In common with other insurers such as Old Mutual, these companies routinely accept business from known scammers and unlicensed advisers – in the full knowledge their products will be used for financial crime.
Many firms pretending to be IFA's claim to be regulated by a tied agency with another firm with an insurance license.  This – even if true – does not cover pension or investment advice.  And Generali know this but do not care.
GUARDIAN ASSET MANAGEMENT
Another insurance company which accepts business from unlicensed scammers.  In the case of the Holborn Assets matter, both Guardian Asset Management and trustees Gower Pensions in Concept deliberately turned a blind eye to the fact that Holborn Assets was not licensed.  The result was five years of appalling distress for the victim and a huge loss in her pension.
GUARDIAN WEALTH MANAGEMENT
In early 2016, Guardian poached three members of rival advisory firm deVere's staff and paid them over £250k in bribes to bring their deVere clients with them.  In late 2016, deVere's Mike Coady also jumped ship and was reported as having been disgusted at Guardian's failure to repay £850,000 received from the Welsh government and agreed to forgo his £250k annual salary until this debt was paid off.  Coady also, allegedly, threatened to sack the three ex-deVere bribe recipients: John Green (£200,000), Joe Woodhouse (£15,000) and Will Burrows (£30,000) if they did not repay their bribes.  Coady has refused to comment on whether Guardian has repaid the debt to the Welsh government and remains tight-lipped over the three bribe recipients.
HEADFORTE AND SOUTHLANDS
Two bogus "occupational pension schemes" set up for pension liberation fraud after the Evergreen QROPS scam hit the rocks (when HMRC removed Evergreen from the QROPS list).  Victims have no idea where or how their pensions are invested.  The pensions are allegedly invested in "The Treasury Plus Fund" (whatever that might be – and it is not likely to be anything good) and the trustee is Ward's bogus firm Dorrixo Alliance.
Nobody knows the total aggregate value of lost pensions and tax liabilities Ward has caused, but between Ark, Evergreen, Capita Oak, Westminster, Headforte and Southlands, London Quantum and a bunch of other bogus occupational schemes, we have to be talking in the region of £100 million.
HOLBORN ASSETS AND GOWER PENSIONS
In 2011, Glynis Broadfoot's final salary, local authority pension was transferred by Holborn Assets to a QROPS with Gower Pensions in Guernsey.  Mrs. Broadfoot was based in Spain and Holborn Assets were not licensed for pension or investment (or – indeed – any) advice in Spain.  The result was catastrophic and the pension lost over half of its value.  Parker has made two derisory offers of compensation for his firm's victim's losses – which barely even cover the fees that Holborn was taking even while the fund was suffering from heavy losses.
Gower Pensions should never have accepted Mrs. Broadfoot's pension as it was not only final salary but also from an unlicensed adviser who proceeded to invest her fund in professional-investor-only investments.
Parker is also known to be harbouring Paul Reynolds who was banned and fined by the FCA in 2015 for mis-selling toxic UCIS and forging clients' signatures. Reynolds now works in Holborn Assets' Dubai office:
http://www.international-adviser.com/news/1017992/holborn-ifa-ban-290k-fine-uk
Reynolds is now reportedly "very happy" in Dubai and doing plenty of business.
Holborn Assets claims it is: "Engineered to deliver premium quality service and advice to clients, Holborn helps ensure that the client will have money put in the right place at the most appropriate time – delivering flawless execution of various financial planning and management services".
Holborn's victim, Mrs. Broadfoot, does not agree.
INTEGRATED CAPABILITIES
This so-called Malta-based pension trustee is running the Optimus Retirement Benefit Scam No. 1 QROPS.  It is illegally promoting UCIS funds to UK residents and these include toxic, illiquid funds such as Blackmore Global and Richard Reinert's Symphony.
Similar to the Trafalgar Multi-Asset investment scam involving STM Fidecs, the unlicensed adviser was also the promoter of the funds.  The victims – almost all UK residents – were transferred into the scam in what was a clear abuse of QROPS.
INVESTORS TRUST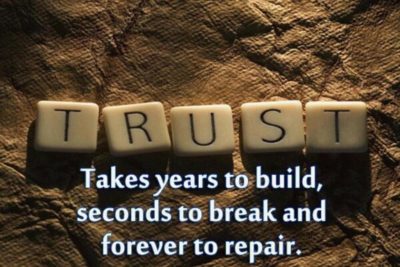 Cayman-Islands-based Investors Trust was facilitating the Optimus pension scam by accepting business which constituted financial crime.  Unregulated adviser promoting illegal UCIS funds and putting UK residents into a QROPS against their interests.
Optimus permitted UK residents to be put into a QROPS and then be invested in Blackmore Global and Symphony UCIS funds: toxic, high risk, illiquid and volatile. Blackmore Global is run by Nunn McCreesh: one of the cold calling scammers behind Capita Oak, Henley and other scams invested 100% in Store First – the promoters are now under investigation by the Serious Fraud Office and Store First is subject to five winding-up petitions.
KEITH POPPLEWELL
http://www.international-adviser.com/news/1035260/uk-ifa-banned-advising-clients-invest-gbp12m-storepods?utm_source=Adestra&utm_medium=email&utm_term=&utm_content=UK%20IFA%20banned%20over%20advice%20to%20invest%20%C2%A312m%20in%20Storepods&utm_campaign=international_adviser_newsletter_10_04_2017
The FCA was obviously right to sanction Popplewell – but the other 18 scammers were let off.  The victims are, naturally, utterly disgusted.
KJK AND G LOANS
https://www.gov.uk/government/news/companies-shut-down-for-operating-misleading-pension-liberation-scheme
More misery for more victims – with the scammers left free to operate their next scams.
LONDON QUANTUM
Another of  Stephen Ward's many pension scams.  Placed in the hands of Dalriada Trustees by the Pensions Regulator.  One of the victims, a police officer, has been trying to get the police to prosecute the scammers who robbed him of his pension.  But they remain at large – still scamming away vigorously.
NASCENT FUND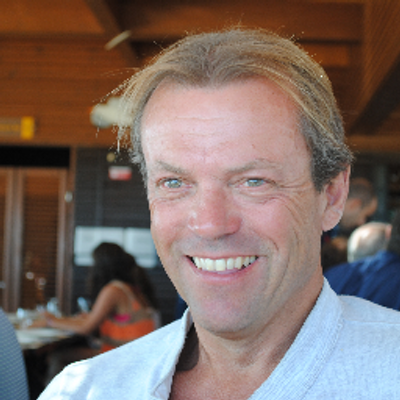 The umbrella fund for the toxic Trafalgar Multi-Asset Fund which is now suspended.
Nascent's Richard Reinert had accused the investment manager of:
"willingness to provide misleading and even dishonest information to the Board" in the Trafalgar Multi-Asset matter, and yet Reinert's own fund – Symphony – had never had an independent audit and caused one victim substantial losses without justification when redeemed.
OLD MUTUAL
Along with Generali and Investors Trust and other insurance companies, guilty of facilitating financial crime by accepting business from unlicensed scammers.
OPTIMUS
Malta-based QROPS scam filled with toxic UCIS funds and promoted by unlicensed scammers in the Czech Republic. Involved with several known scammers who were behind Capita Oak and Henley.  Fraudulent claims as to who the investment managers were for the funds.
PENNINES, MALVERN AND MENDIP
Another series of pension liberation scams placed in the hands of Dalriada Trustees by the Pensions Regulator.
The deeply distressed victims are now being pursued by HMRC for 55% unauthorised payment tax charges.
The scammers behind the schemes remain at large and are being pursued by nobody.
SALMON ENTERPRISES
116 victims scammed out of their pensions by James Lau of FCA-regulated Wightman Fletcher McCabe.  Victims were assured the loans they were given did not come from their pension funds and would not be taxable.  The trustees of the scheme – Tudor Capital Management – were jailed for eight years for cheating the Public Revenue. Nobody has been jailed for cheating the public.  James Lau remains at large and is reportedly hiding out in Hong Kong – having hidden the remaining pension funds in Abu Dhabi.
STM FIDECS
STM allowed transfers from an unlicensed adviser: Global Partners Ltd (which later changed its name to The Pensions Reporter).  The adviser was also the investment manager of the fund in which the victims' pensions were 100% invested.  And STM allowed these investments – which constituted UCIS which are illegal for UK residents.  STM is now sitting on £21 million worth of UCIS funds and ignoring the distress of hundreds of victims who fear they may lose part or all of their pensions because the fund is now suspended and may be wound up.
STORE FIRST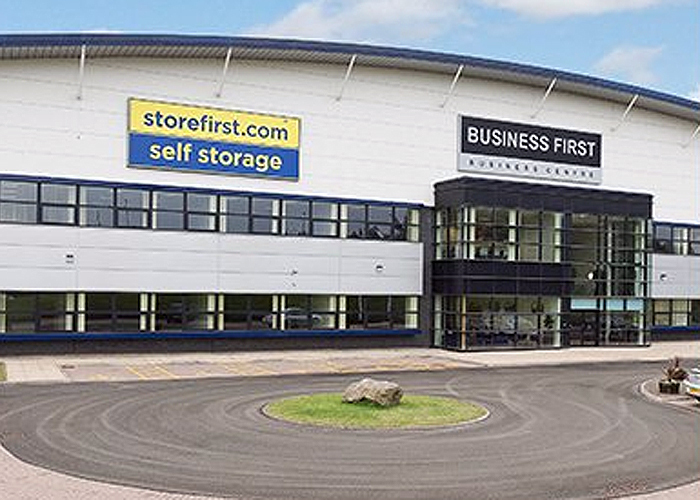 After over £100 million worth of pensions were invested in Store First store pods in 2012/13, Store First is still running.  But now, in addition to worthless store pods, investors also have the option of worthless car parking spaces with Toby Whittaker's Park First company.
Indeed, Stephen Ward's London Quantum scam was invested in Park First.  These investments typically pay between 30% and 46% in commissions to the scammers.
THURLSTON LOANS
Operated as part of the Capita Oak scam, HMRC is now pursuing the victims for unauthorised payment tax charges.
TRAFALGAR MULTI ASSET FUND
https://www.dolphin-trust.com/main-topic-in-a-local-newspaper-of-leipzig-revival-of-the-krause-factory/?lang=en
This was the only investment option offered to the (UK-based) victims – to whom the adviser gave the advice to transfer their pensions to the STM Fidecs QROPS and then invest 100% of it in his own fund.
WESTMINSTER
Another of the schemes under investigation by the SFO.  This liberation scam with more than £3 million worth of (now worthless) investments was administered by Stephen Ward.
https://www.gov.uk/government/news/pension-liberation-company-shut-down-after-insolvency-service-investigation
Westminster shared the same sponsoring employer as Capita Oak: R. P. Medplant Ltd (Cyprus).