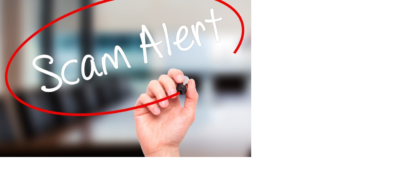 5G Futures: in May 2013 Garry John Williams and Susan Lynn Huxley were suspended as trustees of the 5G Futures pension scheme, and from trust schemes in general. Pi Consulting was appointed as the new trustee by the Pensions Regulator.
About 400 people had invested a total of £20m into the 5G Futures scheme – which were invested in high-risk, illiquid off-shore accounts, with insufficient diversification making them completely unsuitable for pension scheme investment. There was a complete lack of oversight of the investment, with no due diligence shown by Williams and Huxley – and the record keeping and scheme governance were a mess.
The funds are suspected of pension liberation through 'loans' to members. Williams and Huxley were found to have taken very high commissions on the investments – having taken nearly £900,00 in one year alone.  This is all, of course, very typical of how pension scams are set up and run, and how pension scammers operate.
One of the most worrying things, however, is that the pension scammers don't just leave the pensions industry and dedicate themselves to helping their many distressed victims – they start up all over again:
Garry Williams and Sue Huxley are now running Corporate Futures.eu
http://citywire.co.uk/new-model-adviser/news/revealed-ex-a2o-adviser-arrested-over-suspected-liberation-fraud/a691859
http://corporatefuturesgarywilliams.blogspot.com.es/2014/07/warning-do-your-homework.html
There are warnings out there in the public domain – but more needs to be done to name and shame the individuals and firms to protect the public.  Hundreds of victims have already been financially ruined, but hundreds – if not thousands – could still be exposed to significant risk of losing their pensions and gaining crippling tax liabilities.