HOW TO ALLAY INVESTORS' FEARS WHEN THE SCAM BELLS RING
The Bells (Stuart, Stanley, and Steven) are making investors nervous with their various enterprises – many of which have failed.  This trio has come across my radar and I am hoping they can allay both investors' fears and mine.  The company I am worried about is called Real Time Claims Limited (06114275).
As someone who deals regularly with various regulators in the UK and offshore, as well as HMRC to flag up actual and suspected pension and investment scams and bad practice, my sense of smell tells me I possibly have another such case on my desk with Real Time Claims.  This is not down merely to my big nose, but my passion for bringing those to account who cause victims to lose part or all of their investments and life savings.
Being an eternal optimist, I always enter into my investigations into potentially-fraudulent investments with an open mind.  I seek evidence to allay my suspicions – even though I have a number of Pension Life members who have suffered substantial losses.  In this particular case, the losses are from investing in PPI claims management companies – including Real Time Claims. While numerous investors have lost their shirts, the directors of the company (Stuart and Steven Bell) appear to have become millionaires.  They are the link between Real Time Claims Limited and a range of companies with Allay in their name including:
In the best tradition of Notre Dame, the Bells are consistent and regular (although perhaps not too noisy).  They have several dozen companies – half of which are active and half of which have gone belly up.  One of these is a company called Mobilx (which sold computers) and which had the same address as Wellden Turnbull Accountants – a firm which popped up in another case involving failed investments.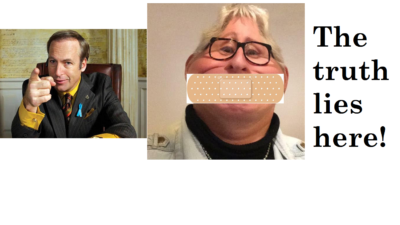 Pension Life blog readers may have seen a couple of pieces I published last year on an intermediary associated with a PPI claims management company investment.  I took these articles down for legal reasons so I cannot currently name those connected. However, the intermediary's small victory with their fancy, over-paid lawyers won't dampen my resolve and we will get our chance to deal with them later.
Despite the un-named intermediary's refusal to answer my questions, I remain undeterred, and will, therefore, ask the questions of Real Time and the Bells directly. This is because Real Time have either paid the intermediary what they owe – but the money has not made its way to the investors, or Real Time have not paid the intermediary what they owe and so now its Real Time that needs to pay up.  If it is the latter, then given the legal steps the intermediary has taken to challenge me (and contribute to the wallpaper in my office and the loo paper in the little girls' room), they should be focusing legal resources on getting Real Time to pay up.  Unless, of course, Real Time don't owe them anything, in which case my legal restrictions on naming them will fall away.
Correspondence received by Pension Life members from the intermediary in 2014 stated that Real Time Claims had neither performed as predicted nor delivered on its contractual obligations to pay what it owed to the intermediary.  The Bells apparently claimed that Real Time did not have the money, so now many millions of pounds of investors' money remains unpaid.  The investors are effectively hung out to dry.
The contracts and correspondence evidence the investors received show that significant funds were advanced to Real Time Claims Limited, to buy PPI claims at £50 a pop with the proviso that the investors would get a "guaranteed return" of £75 per claim.  Even if the claim did not pay out, Real Time agreed to pay the £75 anyway as per the contract – so the intermediary could pay the investors. The reality is that the investors saw less than 1 in 50 of the claims allegedly bought with their money actually paid out, and the so-called "guarantee" of Real Time's £75 per claim was apparently never paid either.
According to Companies House records, Real Time Claims has assets of £4.4 million; creditors of £4.3 million and an unpaid director's loan (advance) of £563k.  But whilst it seems that the investors remain hung out to dry, the Bells are crowing about the success of their new firm Allay.  Last year, they boasted that their profits had trebled to £3m and their turnover had doubled to £15m.  Apparently, they plan to double in size by acquiring other claims firms, and in January 2017 they bought Manchester-based Connected Claims to concentrate on the flight-delay claims market.  They have four offices in Newcastle, Haydock, and South Wales and have done 1.5 million consumer claims for PPI, bank accounts, timeshares, solar panels, alarm systems and flight delays.
This begs the burning question as to why, as the investors were told, Real Time Claims didn't work and couldn't make a profit – despite apparent substantial (un-repaid) investments; but Allay does work; is highly successful and profitable and due to expand rapidly.  Both companies did the same thing in the same market and at the same address in Newcastle.  It is quite amazing how the company which has failed to repay the investors does not work and yet the next one works like the clock at Notre Dame.
Allay was apparently funded by a firm based in Luxembourg, companies house records show. If investors were not paid by Real Time, I am very curious as to where this Luxembourg company got the money from to fund the Bells' new Allay venture?
The Bells are behind a string of companies which have been dissolved and ironically Stuart Bell is a director of Citizens Advice in Gateshead. What would Mr Bell advise a citizen to do, if they had lost money to his PPI company?  Perhaps he could also explain the following:
has Real Time paid the intermediary the £ millions apparently outstanding?
or
has the intermediary had all the money and not paid the investors?
If the answer is yes, the intermediary has been paid in full then I am sorry to have cast aspersions upon the Bells' integrity.  However, if the answer is no, the intermediary has not been paid in full, then please let me know:
why is Allay doing so well when Real Time failed and has not paid its debts?
why, if it "has no money", is Real Time still in existence? (accounts show that it has assets of £4.4m and liabilities of £4.3m)
If the amounts due from Real Time are true (as reported to the investors by the un-named intermediary), then the accounts submitted to Companies House are incorrect, as the liabilities would be grossly understated. Unless of course since 2014, Real Time have paid what they owed, but if they have not then the question is….
have the directors of Real Time fraudulently concealed the company's true liabilities?
I am doing a lot of digging in my quest to allay my fear, suspicions and worries about the Bells.  But far from being allayed, I am simply deafened by THE BELLS!  THE BELLS!  THE BELLS!
Hopefully, now the question has been raised publicly, the Bells will give an undertaking to repay the original investors in Real Time Claims from the sumptuous profits in Allay.