When I grow up, I want to be able to write blogs as eloquently as the Mighty Henry Tapper – the Pension Ploughman with a huge plough which furrows deeply through much of the bullshit on Twitter.  He also tolerates Ros Altmann with grace and generosity – which is something I could never do no matter how grown up I get.
Henry´s recent blog is particularly pertinent as it draws attention to the small and irritating gaggle of willy wagglers who understand little but talk a lot about how knowledgeable they are.  In fact, many of these know-alls grasp very little outside their own comfort zone – and some of them, like John Ralfe, have neither class nor manners.  John and his fellow gaggle of wagglers are quick to belittle and insult, but slow to make the effort to understand complex matters in sufficient depth to be able to develop a balanced and intelligent view of the diverse details of human economics.
But first, let me talk a little about Henry.  He is one of the small, elite group of professionals who have bothered to get their feet wet and their hands dirty and venture into my world: the arena of pension and investment scams and scammers.  It takes a strong stomach to square up to the vile operators and facilitators of financial crime, and a lot of backbone to call out regulators and other authorities for their dismal failings.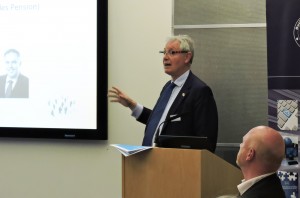 Henry has taken time out of his busy schedule to meet victims and regulators, as well as attend last year's High Court proceedings in the Ark case, as well as broker meetings with some of the players in the pension and investment scam industry (yes, Peter, I am talking about you!).
Señor Tapper, over the past five years, has generously given his time, effort and expertise to the plight of the scam victims. Victims who have also been very active in campaigning and representing other victims – including airline pilots, bus and taxi drivers, nurses and doctors, architects, research chemists, a carp breeder, a driving instructor and people dying of life-threatening illnesses.
Then you've got the so-called professionals in the UK who think – and say – that none of what goes on in the scamming industry, or offshore, is anything to do with them.  Some of these self-proclaimed experts also dismiss the victims as "stupid" or "complicit".  To say I have no time for these people would be a bit of an understatement.  But to see some of these idiotic "experts" also being insulting to the very people I value so highly is a bit much for me – and the victims – to swallow.
Henry complains about the pesky "experts" on the following grounds: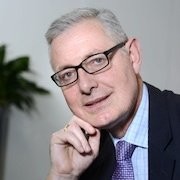 They make you read their books
They willy waggle
They waggle each other's willies
They get frustrated when you don't agree with them
They are generally from the USA and Europe
I don't really have a problem with number 1, because I also try to get people to read my book: Anatomy of a Pension Scam 
I did try to make it free, but the cheapest selling price Amazon will let you use is $1.34.
I don't do 2 or 3 (either actually or metaphorically) but I do 4 a lot.  But that is because intelligent, knowledgeable people tend to understand the importance of tackling financial crime, while arrogant, ill-informed people don't.  Not that I am talking about agreeing with anything complex or requiring much knowledge – I am referring to the basic principals that scamming is wrong; being unqualified is wrong; being unregulated is wrong; being greedy is wrong.
I am not too sure about 5 because I know very few people from the USA.  However, the people I tend to meet in Europe are mostly either victims or perpetrators – and they are both genuine experts in their field of expertise in equal measures (i.e. at being scammed or doing the scamming).  I have met one or two good guys on the Continent, but they are pretty rare.
I've had a quick look at the willy waggling Tweets by John Ralfe (clearly a legend in his own mind) to which Henry is referring.  Ralfe appears to be recommending that Henry should take up reading the work of Nobel Laureates. I have no doubt that should Henry ever feel the need for advice about what books he should read, he will know exactly where to go.   And, of course, Henry is far too much of a gentleman to tell this ignorant twerp where to go.  I, on the other hand, do not aspire to Henry's high standards.
So, Mr Ralfe, take your willy and waggle it somewhere else.