The Kiwis were grass and England was a lawnmower. For a couple of hours we forgot Brexit and remembered our national pride.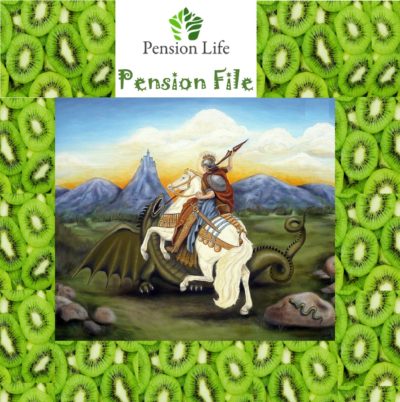 In a Week that saw an inconclusive result in the UK v Europe match (yet again), at least England taught New Zealand how to play rugby.
And the battle against pension scams moved up a gear as the press reported on the first round in the victims v scammers tournament.
Olive Press journalist Joshua Parfitt reported on the first round of the criminal proceedings in Denia on the Costa not so Blanca. His surprisingly well-written article pulled no punches as it exposed the one million Euros that Continental Wealth Management boss Jody Smart Bell Kirby Pearson took out of the business in the two years before it collapsed in September 2017.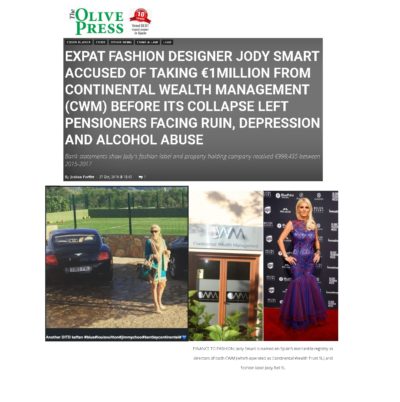 Former cleaner Jody claims she was only a "non-active" director of Continental Wealth and that the company was run by former boyfriend Darren Kirby. She also claims that her property company Mercurio Compro S.L. (which received 670k of the million) was just a front for Darren's property dealings and that he used the company bank account because he didn't have his own personal bank account.
Jody's fashion business – Jody Bell – received 326k of the million. At least she hasn't tried to claim that this was Darren's business in reality (and that he had taken to designing frilly frocks between scamming 1,000 investors out of their life savings).
Whichever way you look at it, however, Jody paid herself 1 million Euros on top of her salary of 280,000 Euros. But this was only during the last two years of the life of doomed Continental Wealth – we still don't know how many millions she paid herself prior to that – at the height of the structured note/insurance bond scam operated by Darren and his team.
There's an interesting comment on the Olive Press article: English naivete is amazing given any chance for a quick return. Doesn't anybody do due diligence when it comes to investment? This is like episodes on " L'l Britain".
Due diligence would, indeed, have revealed that Continental Wealth operated without a license and that the staff were not qualified.
Until 2015, Continental Wealth claimed to be an "agent" of a firm in Cyprus called Inter Alliance – and that this allowed the CWM scammers to use the Cyprus license. However, this was entirely untrue as Inter Alliance never had any license and had in fact been fined by the Cyprus regulator for falsely claiming to be licensed.
Interestingly, when I click on the Olive Press Article, an irritating advert for Abbey Wealth keeps popping up. The ad offers the same old same old scammers' trick: "free pension review". So, coming from the same "stable" as Jody and Darren's Continental Wealth scam, let's do our due diligence on Abbey Wealth.
According to the Abbey Wealth website, there are 17 "Senior Wealth" Managers. Most of these have no verifiable evidence of any qualifications, and quite a few are former mortgage brokers. Despite there being no investment license for the firm, several mention investments:
Ben Noifeld: "investment solutions"; Christian Holbrook: "providing highly-regulated, tax-efficient investment solutions"; Mark Smith: "portfolio management and investment planning"; Michael Chambers: "making clients comfortable with their investments".
In Spain, all these "Senior Wealth Managers" are committing a criminal offence by promoting investment advice without a license".
There's one chap – Craig Allanson – who claims to be a Senior International Pensions Adviser, despite no evidence of any qualifications. And the Managing Partner – Victor France – has no evidence of any qualifications (as well as being ex Old Mutual – the kiss of death as far as most Continental Wealth victims are concerned).
However, there is one adviser who is indeed Chartered: Ian Boden. But why on earth would a man who states he "holds the highest level of qualification of Fellowship and Chartered Financial Planner status with the Chartered Insurance Institute (CII)" work for a firm with no investment license? He, of all people, should know better. He's either desperate or has some dark skeleton lurking in his cupboard.
The final nail in the coffin is that the firm's insurance license is from the Central Bank of Ireland. So there's no protection for any of the clients if anything goes wrong. The Irish Ombudsman is hopeless, never upholds any victims' complaints and is clearly bent towards Irish-licensed firms and against their victims. The Ombudsman's determinations against SEB and OMI victims are clear evidence of this. And talking of SEB, Abbey's "Senior Wealth Manager" Iwan Thomas (with no evidence of any qualifications) is ex SEB.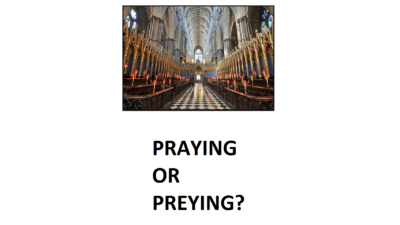 The comment on the Olive Press article by "Chas" does indeed raise the essential issue of due diligence. DD isn't hard – it is just a question of knowing the questions to ask and understanding the answers. Finding out about regulation (license) is easy – you just start with the firm's own website. The licensing bit is usually at the bottom on the website. Then you look at each of the advisers and check on the CII and CISI websites to see if they are listed on the register. Then, most important of all, do a Google search.
So here's a prime example: QROPS provider STM is now trying to force members to use an IoM advisory firm called Creechurch Capital. STM is headed up by Alan Kentish (below) who is no stranger to handcuffs himself, and has a penchant for working with scammers (e.g. James Hadley).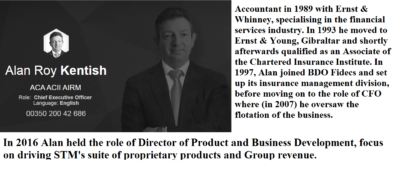 A quick Google search reveals that a "whistleblower" had exposed Creechurch for falsifying client records. If you would still want to have this firm as your financial adviser, consider that it is based in the Isle of Man (where many scammers, and Old Mutual International, are based). The Isle of Man has a rubbish regulator and ombudsman and – like Ireland and Gibraltar – seems to positively encourage scams and scammers and treat victims as irrelevant.
You can tell a lot about a firm by the pictures on their website. In the case of Creechurch Capital, it is a bottle of wine. Does that suggest a client would need to be drunk to use Creechurch? Drunk or sober, any potential client should check out the people behind the firm.
Managing Director Jim Dolan claims to be qualified with the Chartered Institute of Securities and Insurance. And indeed he shows up on the CISI register as being Chartered FCSI – only not with Creechurch but with a firm in London called Sentient Capital. Nothing particularly suspicious about that, I suppose, but how can a person be Managing Director of two firms simultaneously? (I thought it was only women who can multi-task).
Miles Ashworth, Creechurch's Head of Private Wealth, appears on the CISI register as claimed. And the rest of the senior management team seem to be a reasonable bunch. Also, the company was sold to Nayyar Group in March 2019. So somebody must have done their due diligence on the firm and paid good money for it.
But the question remains: why would a decent bunch of qualified and experienced financial services professionals be seen dead working on the Isle of Man along with so many dodgy, unregulated fund houses such as Blackmore Group and rogue life offices like Old Mutual International and Friends Provident?
And, even more important, why on earth would the guys at Creechurch want to be associated with STM? Don't they know that STM has a history of working with scammers and that they facilitated the Trafalgar Multi-Asset Fund scam by investing all 400 victims' pensions in James Hadley's own fund?
So back to the real World: rugby; Brexit; Halloween and the end of the decade looming. It really has been a dreadful decade for pension scams: thousands of people scammed out of £ billions. Let's hope the scammers at Continental Wealth Management will all get hefty jail sentences and that this will force any advisory firms operating the same business model to turn away from the dark side.
So what exactly is the "dark side"? In a nutshell:
Providing services without a license
Having unqualified "advisers"
Mis-using insurance bonds (purely for the commissions)
Putting low-risk investors in high-risk investments (purely for the commissions)
HAPPY HALLOWEEN TO ALL!
(don't let the Dark Side get you!)