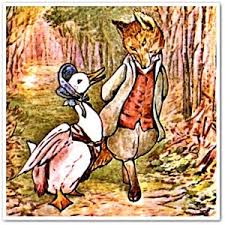 https://www.gov.uk/government/consultations/pension-scams/pensions-scams-consultation
So what makes a pension or investment scam?  Unfortunately, the scammers don't wear "I'm a fox" teeshirts, and the victims don't know the questions to ask and even if they did, they probably wouldn't understand the answers. Only by looking at individual case studies can the public learn what to look out for – and hopefully report all the scammers and help the authorities bring current scammers to justice and prevent future scams.
Is there a difference between an obvious scam and just negligent financial advice?  They can both have the same bottom-line effect.  But should one be jailed and the other simply prevented from working in financial services?
YOU DECIDE!
This is a real-life case study which has resulted in a victim losing £57,512.18 in 18 months.  The victim, whom we will call Mr. Driver, went through seven months of hell after realising he had been scammed and fought hard to get some of his money back.  The important thing to note is that neither the advisor nor the pension trustee nor the insurance company has lifted a finger to put right Mr. Driver's losses.  Nor have any of them offered to compensate him for the gains/interest his pension should have earned (but didn't) in the past 18 months.
In May 2015, Mr. Driver (a UK resident close to retirement age) was advised by Square Mile Financial Services (Czech Republic) to transfer his final salary pension fund into a Maltese QROPS called the Optimus Retirement Benefits Scheme No. 1 whose trustees are Integrated Capabilities in Malta.  They used an insurance bond from Investors Trust in the Cayman Islands.  Mr. Driver's entire pension fund was invested in two funds – one of which, Blackmore Global, was promoted and distributed by those behind Square Mile Financial Services.  The other fund, Symphony, was from the same stable as the suspended £20 million Trafalgar Multi Asset Fund – run by the same distributors as in the Capita Oak, Henley and Westminster scams (all wound up by the Insolvency Service).
Blackmore Global was full of toxic, illiquid, high-risk assets, had no audit and as a UCIS (unregulated collective investment scheme) was illegal to promote to a retail UK investor.  The brochure made a fraudulent claim as to who the investment manager was.
Symphony had no up to date audit, and there has been no explanation as to why – on the day Mr. Driver redeemed out of the fund – it mysteriously plummeted in value by 30% (despite the trustees claiming the fund was making a healthy profit).
The advisers at Square Mile – John Ferguson and David Vilka – have refused to engage.  They have offered no compensation; provided no audit or evidence as to who the investment manager of Blackmore Global really is; provided no evidence their firm was regulated to provide pension and investment advice to a UK resident.  The investment manager of the Optimus QROPS – Lombard Bank in Malta – has been ominously coy (even attempting to deny falsely they were involved).
The trouble is, while Mr. Driver has fought hard to get some of his money back, there are around 1,100 other victims stuck in this fund who may yet have no idea their pensions are invested in – how shall I say this – worthless crap.
The solicitors to the advisers, trustees and fund managers have bleated that they want their names kept out of this. Which I guess is fair enough because law firms will take business from anybody as long as they pay their bills.  But the advisers, trustees and insurers must be exposed, brought to justice and shamed (or sued) into taking responsibility for the damage they have caused to innocent victims.