There is no question: Andrew Bailey has failed; he must go – the FCA has failed; it must be replaced by a proper regulator.
Wednesday 6th November will see victims of failed investments – repeatedly promoted by negligent or fraudulent "advisers" or brokers – protesting outside the Bank of England from 8.30 a.m. onwards. Hopefully this will make the government wake up, stop messing about with the Brexit debacle, and take some useful action to reform financial services in the UK.
As things stand, the UK is a national disgrace: we have a feeble regulator headed up by an embarrassing and expensive failure: Andrew Bailey. His only interest seems to be his candidacy to replace Mark Carney at the Bank of England. God help Britain if Bailey gets the job – we'd all be doomed and our country would sink.
Look at the disgusting list of failures by Andrew Bailey and the FCA: Woodford; London Capital & Finance; RBS and many more including those highlighted by Bond Review.
Bailey and the FCA are guilty of a lot more than just failure. The FT has reported: Politicians condemned as a "complete whitewash" a long-awaited report by the UK's financial regulator over why it failed to take action against the Royal Bank of Scotland over its disgraced restructuring unit.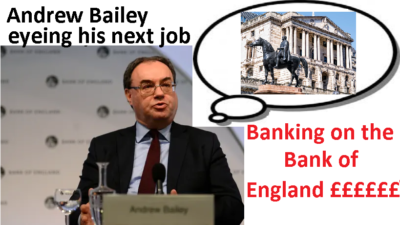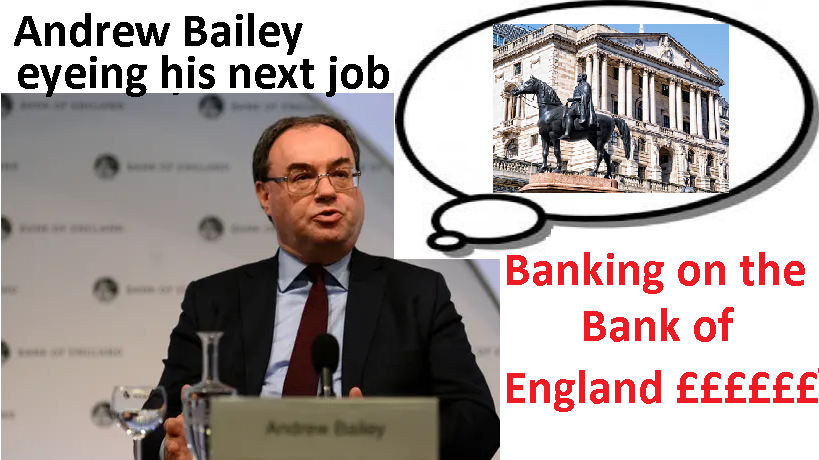 A year ago, the FT's journalist Alan Miller wrote: " I believe that the FCA's own culture and governance fails the test on consumer protection, integrity and competition — all statutory objectives." Miller goes on to write: "A judge that cannot be bothered to listen to arguments or evidence is not fit to be a judge."
The press; the industry; the public all say the same. Evidence shows the FCA has failed repeatedly for years – and there 's no sign of this changing. There has to be a root-and-branch reform: starting with the immediate removal of Andrew Bailey.
I hope as many betrayed investors and the press will turn up and make their voice heard.