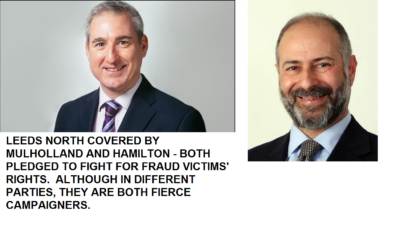 It takes balls to stand as a parliamentary candidate.  It takes even bigger balls (or cojones as they say here in Spain) to champion a thorny cause and table an early day motion.Please vote for Greg if you are in Leeds North West.  If you are in another constituency, please post and re-post this; tell any of your friends, relatives, colleagues, customers or bosses to vote for Greg.  I would vote for him irrespective of whether he was Labour, Tory, Lib Dem or Monster Raving Looney Party. 
If you are a victim of a pension or investment scam, you should be aware that Greg has championed the cause of victims and was one of the very few MPs who was ever prepared to put his head above the parapet and openly parade this problem.
Greg has a long history of championing victims and has actively campaigned against a number of issues involving injustice.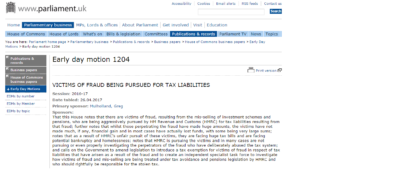 Greg has tabled Early Day Motions on various subjects including support for small breweries, winter fuel payments for the severely disabled under 60, and biometric data collection in schools. He has spoken on dementia during a Health Hotel session at the 2009 Liberal Democrat Party Conference.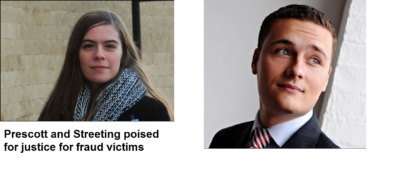 Before the dissolution of Parliament, MPs Fabian Hamilton and Beth Prescott supported the motion and pledged to get involved in the campaign against pension and investment fraud if they were elected.  Labour MP Wes Streeting has been involved in the Ark Class Action for some years and has a large number of victims of pension scams in his constituency.