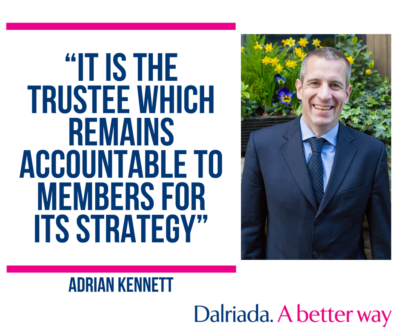 Need a bigger ark for the Ark Pension Disaster…
Mark Atherton of The Times wrote:
We have tried to establish who should take responsibility for the financial disaster which befell investors in the Ark pensions "liberation" schemes. They were suspended in May 2011, leaving hundreds of investors facing ruin after being hit with a punitive 55 per cent tax penalty on the so-called "reciprocal loan" payouts they were given.
Yet when you talk to the people and organisations involved about who should carry the can for the Ark debacle the response of everyone, from those who originally marketed the schemes to the regulators and the watchdog, is a firm: "Not me, guv."
None of this is much help to Ark victims such as Neale Morgan, who invested his money in good faith after checking that the schemes were properly registered and yet now finds himself being punished by the taxman for participating in a scheme which the revenue itself had previously registered.
The revenue and the pensions regulator have, since October 2013, tightened up the registration process for pension schemes — a tacit admission that the system in place at the time of the Ark fiasco was inadequate.
It seems unfair that the revenue is now hitting those people who invested in the Ark schemes with severe penalties, while not going after the people who profited from the scam. As Mr Morgan says: "The authorities seem to be punishing the victims, while letting the perpetrators go scot-free."
The revenue and pensions regulator should start turning the spotlight on the perpetrators, while the Financial Conduct Authority should launch a full-scale investigation into the Ark collapse and name, shame and punish those found guilty of wrongdoing.
At the same time, the revenue should consider tempering justice with mercy in the case of the Ark victims. Many of these people were given false assurances that the schemes were viable.
In most cases they have spent the lump sums that were "unlocked" from their pensions, often on settling debts, and they simply have no money left to pay the revenue's penalty fees.
Sadly, the Ark disaster is not an isolated event. Every month brings news of fresh pensions "liberation" cases and the scammers are likely to be gearing up to take advantage of the confusion surrounding next year's relaxation of the rules governing how you can take your pension cash.
The message to ordinary investors is a simple one — be alert to anyone promising you easy money if you transfer your pension to an unknown scheme.
Your default position when confronted by any smooth-tongued salesman should be: "Why is this person lying to me?"
Ark was an appalling disaster.  It has cost several people not just their life savings but also their lives.  It really is time to make sure that the Pensions Regulator doesn't just mouth the words "scammers are criminals" but also make sure they are prosecuted.