Having focused very much on bad pension investments, pension scams and how to avoid them, I´d like to talk a bit about PensionBee, a relatively new pension provider.
PensionBee offers the service of consolidating all your pension funds into one online fund. You are able to check your balance at any time and have a personal "Bee keeper" assigned to your account. The firm's annual fees range from only 0.5% – 0.95% – significantly lower than the industry average.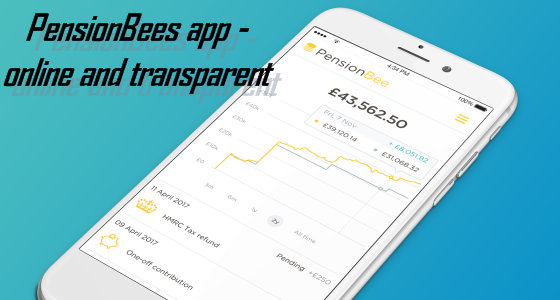 Having explored PensionBee´s website, they are bright, modern and have a 9.2 out of 10 on trust pilot – not bad! You can use the PensionBee pension calculator to set a retirement goal and top up your savings to get on track. In our fast-paced, ever-changing online society, this is ideal for the busy working person.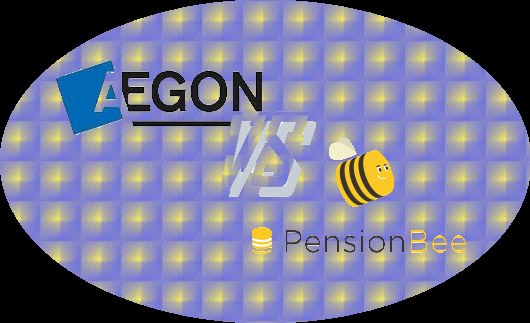 Sounds great doesn´t it? Unfortunately, other pension providers wouldn´t agree, and it seems Aegon (formerly Scottish Equitable) isn´t impressed by their new competitor. Henry Tapper's blog, ´PensionBee stands up to the bullies´ address the issue that Aegon are taking 38 days for a pension transfer to PensionBee. (The standard transfer time should be just 12 days). Fortunately, PensionBee is taking none of it, check out their video on "how to transfer your pension away from Aegon".
In fact, Henry writes, ´Since 8 June 2017, customers wishing to transfer out of Aegon to PensionBee have faced barriers to switching, including multiple discharge forms, telephone calls and repetitive requests for information that has already been provided. There are various other steps that impede the customer's right to switch pension provider easily (please see here). The average transfer out of Aegon for completed transfers now takes c.54  days – although the true scale of detriment remains unknown, since many people have been unable to overcome the barriers placed in front of them by Aegon in their attempts to switch or have simply given up.´
Upon doing some more digging I found that Professional Adviser, reported that nearly 900 customers were in fact ´stuck´ between Aegon and PensionBee. Going on to say, "So far, the longest transfer that has successfully completed is 176 days, or nearly six months."
What we at Pension Life are struggling to grasp is, Why now?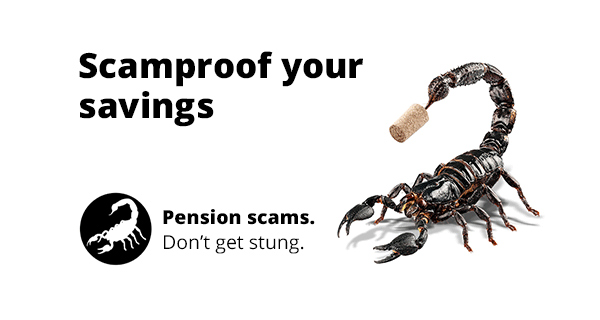 Since 2011 big pension companies such as Aegon, Standard Life, Scottish Widows etc, have made transferring out of their pension scheme relatively easy. Even after the Scorpion campaign, which raised awareness about pension scams, these pension providers continued to release funds to bogus schemes. They have enabled the pension scammers to profit whilst the victims ended up being financially ruined.
In the Capita Oak scam – distributed by XXXX XXXX, promoted by Phillip Nunn and administered by Stephen Ward of Premier Pension Solutions – Aegon was one of the leading offending ceding providers.  Aegon handed over at least 13 transfers totalling £263,271.71.  Then, in the Westminster pension scam, Aegon was still up there with the worst offenders, facilitating a further eight transfers totalling at least £253,305.63.
In neither Capita Oak nor Westminster, did Aegon question why both schemes had the same sponsoring employer: R. P. Medplant (Cyprus).  Nor did Aegon establish whether the schemes were genuine occupational schemes.  They just handed over the transfers without heed to the Pensions Regulator's dire Scorpion warning.
But now Aegon appears to be resisting genuine, bona fide transfers.  When victims complained to Aegon about the callous and negligent manner in which pensions were handed over to the scammers, Aegon failed to uphold the complaints and refused to pay any compensation.  And this despite the fact that many of the transfers were made AFTER the publication of the Scorpion warning.
I wonder – is this change due to a weight on their conscience or do they realise that PensionBee could possibly be the new long-term market competitor? A real threat to their business. PensionBee is modern, clear, fresh and online – appealing to the technology savvy generation. With the introduction of pension freedoms in 2015, savers are looking to find new alternatives with their new choices.
FTAdviser reports:
Figures published by Mercer in April showed that as much as £50bn has been pulled from final salary pension schemes in the last two years.
Fortunately, the Pensions Administration Standards Association (PASA) is aware of these issues and has created a work group to enable transferring members a faster outcome. This will hopefully make transferring pensions to legitimate schemes much easier.
As always, Pension Life would like to remind you that if you are planning to transfer any pension funds, make sure that you are transferring into a legitimate scheme. To find out how to avoid being scammed, please see our blog: