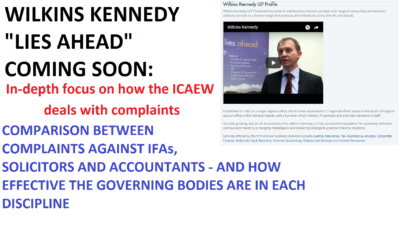 COMPLAINTS AGAINST ROGUE FIRMS: It is no secret that the FCA is embarrassingly hopeless.  But now it is time to put the other professional bodies to the test: the ICAEW and the SRA.  IFAs aren't the only firms which screw up – accountants and solicitors can be just as bad.
I am now putting in a raft of complaints against rogue accountancy firms for a range of different types of negligence and fraud – starting with giving appalling investment and tax advice and then working through a catalogue of inept services and performance.
Including insolvency fraud and perjury as well as profiting from financial crime.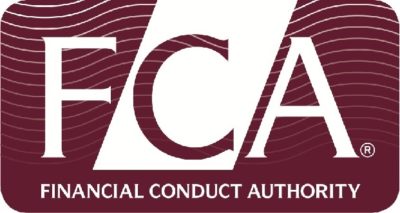 It will be interesting to see how the other "regulators" compare with the FCA and to see whether they are any more effective at doing a spot of regulating now and again.  I will be publishing my complaints and the responses by the regulators as we go along.
Also, I will be reviewing how effective the police and related authorities are at pursuing and securing criminal prosecutions against scammers and fraudsters.
As I make my complaints against the various firms involved in my next batch of reports, there will – inevitably – be plenty of lies as the firms try to wriggle out of facing up to the consequences and resulting liabilities of their failings.  But we have already proved that persistence pays off and I fully intend to pursue and bring to justice every last one of them.  Even if the regulatory bodies for accountants and solicitors are as hopeless as the FCA, the power of social media brings its own breed of justice.
********************************
As always, Pension Life would like to remind you that if you are planning to transfer any pension funds, make sure that you are transferring into a legitimate scheme. To find out how to avoid being scammed, please see our blog: