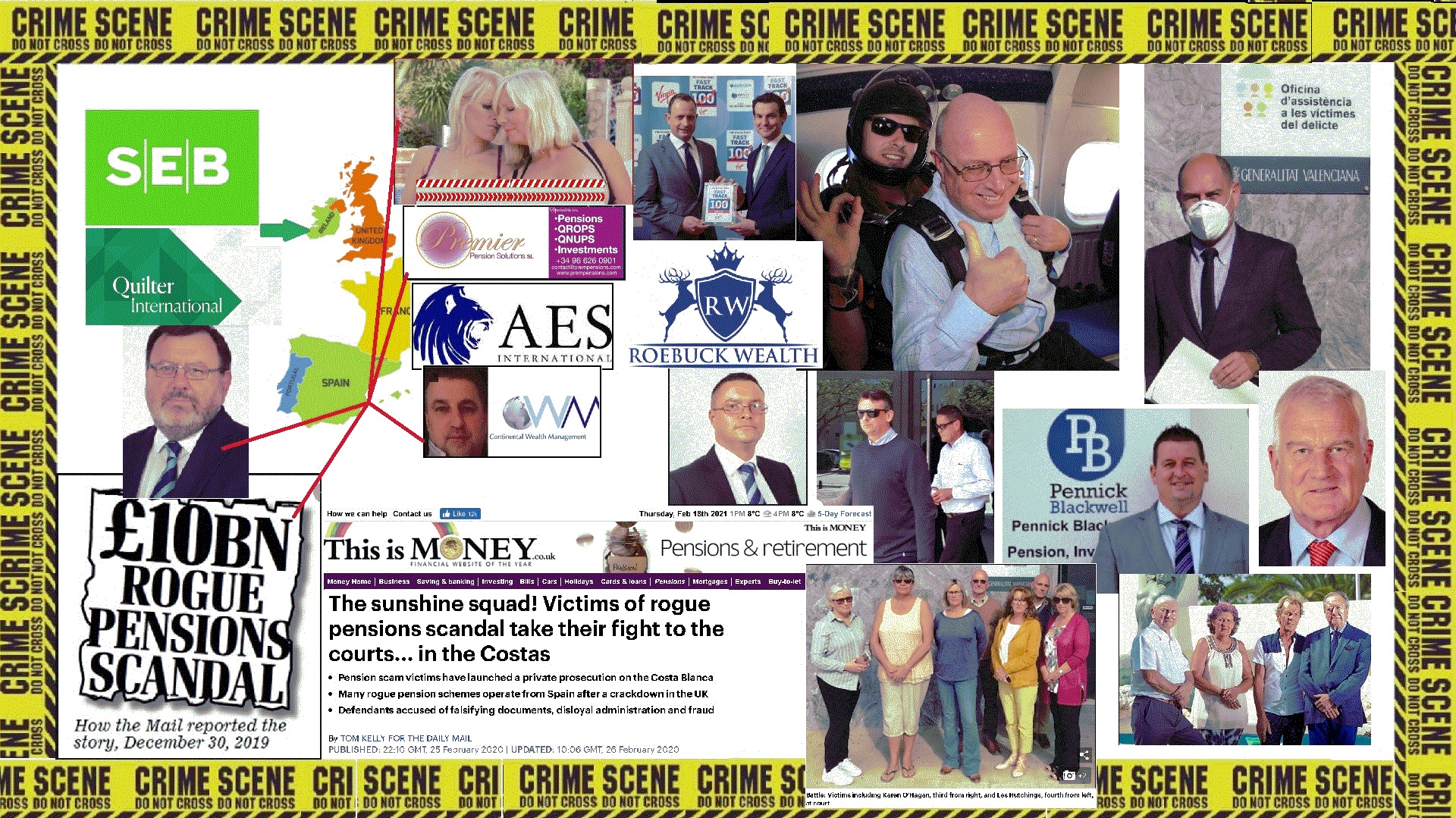 The Spanish criminal trial of so-called "financial advisers" in Denia has exposed the widespread fraud routinely committed in offshore financial services for over a decade.
This particular stage of this particular trial may be directed at just eight members of Continental Wealth Management and Premier Pension Solutions. For now. But the case – brought by Pension Life – needs to be extended to all parties who have committed similar offences in offshore financial services.
Spain is the second-largest expat jurisdiction in the world – after Australia. More than three quarters of a million British expats have settled in the Spanish sunshine. That's over half the total in the whole of Australia. And these Spanish-resident expats are sitting targets for pension scammers.
It is not unusual for Brits to be suspicious of foreigners in any country. Expats typically veer towards their own countrymen. They are notorious for being suspicious of foreign food and customs. Hence, the depressing fact that it is British scammers who relieve British victims of their pensions and life savings.
And this is why so many British expats – especially in Spain – fall prey to bogus "financial advisers" flogging bogus life assurance policies provided by bogus insurance companies – like Quilter International headed up by Peter Kenny.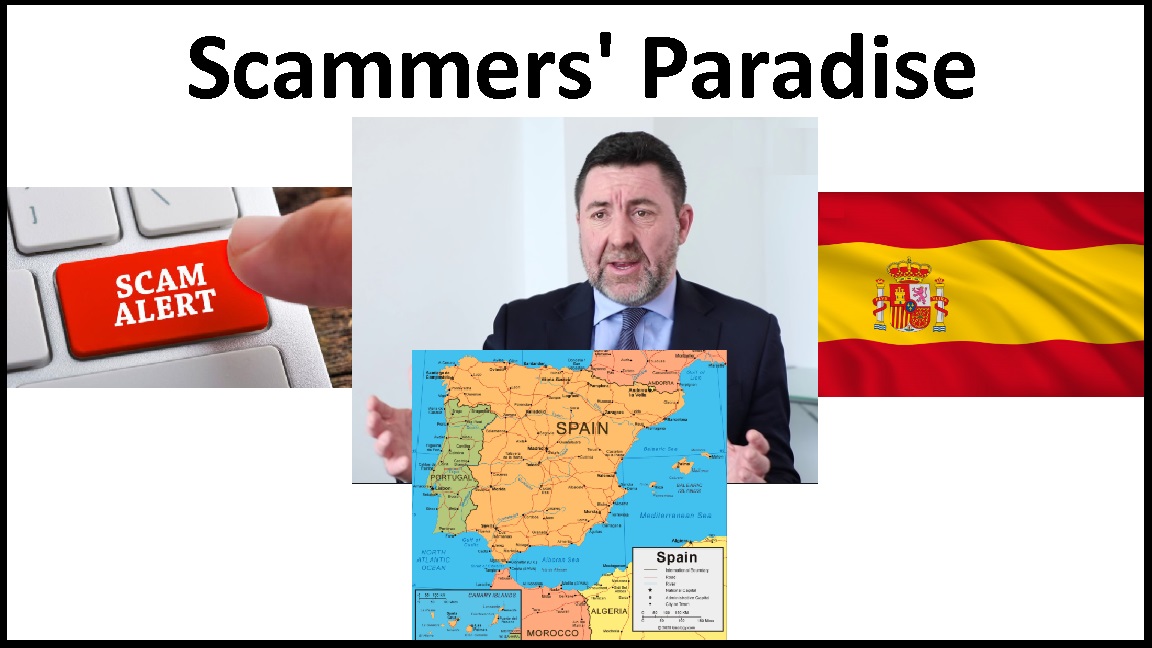 The facts of this criminal case are indisputable. One thousand victims were scammed by Continental Wealth Management. Between 2009 and 2017, these victims lost many millions of pounds' worth of pensions and life savings. And much of this was facilitated by Quilter International (formerly Old Mutual International).
So how were these losses caused? What on earth went wrong? Financial services – in any country – should be a safe industry which investors can rely on. Depend on. Why have so many expats – not just the Continental Wealth Management victims – lost so much money?
Who and what is to blame for the loss of hundreds of millions of pounds?
The short version of the answer is: "COMMISSIONS". Offshore advisers get rich by selling products for commissions. What they don't sell is independent financial advice. Proper independent advice (provided by a correctly and properly qualified and licensed adviser) is about recommending an appropriate investment strategy which is in the best interests of the client. And, of course, charging a reasonable and commercially-viable fee for such advice.
But that rarely – if ever – happens in offshore, expat jurisdictions. What is cleverly presented as "advice" is generally just a dishonest ploy to sell a client unsuitable products which they don't need and that will make the salesman the most commission.
The orchestrators, facilitators and architects of all this fraud are the "life offices". In practice and in reality, these companies are more about death than life. Their business is about destroying life savings and pensions – while enriching the pockets of fraudsters.
There are various ways to combat this widespread fraud facilitated by the life offices:
Bring criminal proceedings against

ALL

those who have defrauded their clients – from bogus, unlicensed advisory firms to the life offices themselves
Ensure all so-called advisory firms (sometimes calling themselves "wealth managers") are correctly licensed in the jurisdiction where they provide advice
Make it mandatory for all advisers to be properly qualified to provide financial advice
Ban all firms without an investment license from providing investment advice
Educate consumers to

only

use advisory firms which openly disclose their professional indemnity insurance on their website
The bald truth is that if the life offices – such as Quilter International, Friends Provident International and RL360 – were closed down, this widespread fraud would stop.
The only way this fraud keeps going so vigorously and relentlessly, is the terms of business given by the life offices to the scammers. And, of course, the fat commissions the life offices pay to them. As well as the toxic, risky, high-commission-paying investments the life offices put on their "platforms" for the scammers to use (and abuse).
You only have to look at Continental Wealth Management to see how quickly a scamming firm will collapse once life offices withdraw terms of business. The life offices are the life blood of scams and scammers.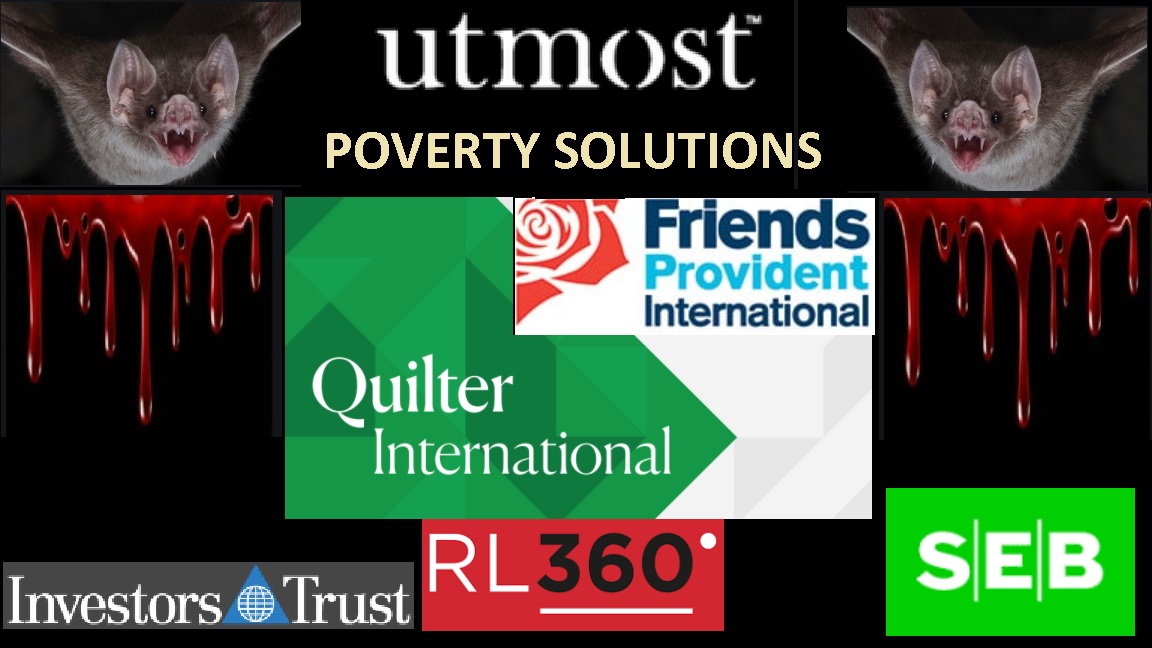 Without the facilitation of the "death" offices (Quilter International, Generali, SEB etc.) frauds such as Continental Wealth Management could not have taken place. The blood of all those who have died wretched, lonely deaths – and those who are suicidal – is squarely on the hands of Peter Kenny and his various cronies.
The bank statements of Continental Wealth Management show the repeated amounts of fat commissions paid by Quilter International, Generali and SEB. And these amounts were paid willingly and cheerfully in the full knowledge that every payment meant more lives damaged; more funds destroyed; more miserable deaths.
Quilter and their associates had reported on the victims' losses for a decade; produced valuations and transaction histories evidencing the repeated, relentless fraud. And yet Quilter (and the other death offices) did nothing – just kept on and on facilitating the same fraud: repeat, repeat, repeat.
While the "advisers" from Continental Wealth Management and Premier Pension Solutions stand trial – the hundreds of victims have to listen to the defendants' offensive denials and excuses. But, worst of all, the distressed and impoverished victims know that the life (death) offices should also be on trial – standing shoulder to shoulder with the scammers themselves.
The cause of the investment losses in the Continental Wealth Management case was almost exclusively toxic, high-risk (and high-commission) structured notes. These are complex investment instruments called "derivatives" and should only ever be used for professional or sophisticated investors. They are certainly completely unsuitable for ordinary people (who are classed as retail investors) or for pension schemes.
High-risk structured notes are big business for the death offices. Quilter International (formerly Old Mutual International) has historically onboarded over 100 new structured products per month. In the case of the Continental Wealth Management fraud, it was the structured notes – from Leonteq, Commerzbank, Royal Bank of Canada and Nomura – which caused the terrible investment losses. These toxic, high-commission investment products – so beloved by the scammers because of the high commissions – were responsible for the destruction of millions of pounds' worth of pensions and life savings.
Quilter International knew perfectly well that these toxic products – totally unsuitable for retail investors – paid 8% commission to the scammers and a further 8% to 10% to the "arrangers". They knew perfectly well – and admitted internally to their "asset review committee" – that these products were risky and "not good value". But they still allowed the scammers (to whom they gave terms of business) to keep selling them.
Quilter has also admitted that they had 2,047 structured products in total, and that the average holding per product was £243,654.03; that the smallest holding was £67.54 and the largest holding was £5,350,833.60. Quilter was concerned that there was a reputational risk to Quilter for allowing these structured products to be held within their offshore bonds. They also acknowledged that these products carried excessive commissions and were causing "suboptimal customer outcomes". However, their concern for their own "reputational risk" did not extend to concern for their victims.
Quilter has tried to wriggle out of culpability for the victims' losses by claiming that investment product "suitability" is the responsibility of advisers. And that these so-called advisers are participating in a "race to the bottom".
However, the advisers are mostly scammers to whom Quilter has cheerfully given terms of business. And they are winning the race to the bottom by several lengths. If Quilter withdrew terms of business from all the scammers, the race wouldn't even take place at all. In fact, all Quilter would have to do would be to ensure that all advisers are qualified and licensed – and that investors' risk profiles are correctly respected – and the fraud would stop instantly.
But until Quilter and all the other death offices are put on trial for fraud themselves, this crime is going to continue. And victims are going to keep losing their pensions and life savings – and dying in abject poverty.
As an interesting post script, Quilter have posted a warning about scams on the internet. Their disingenuous claim that "Your security is our priority, so we have reacted quickly to help you and the financial advisers we work with to spot fraudsters" is ironic and cynical. Quilter themselves routinely work with fraudsters who pose as financial advisers – and who have no license or qualifications to provide financial advice.