James Hay, the first UK SIPPS provider, could face tax charges of up to £20 million from HMRC, related to the Elysian Bio Fuel investment scam (sorry: scheme).  Elysian Bio Fuels, which owned a bioethanol plant in the US and a renewable fuels refinery in the UK, was also used by other SIPPS providers such as Suffolk Life.
Money Marketing states : "Sipp investors are facing millions in write downs on a high-risk bio fuel investment, which has also been linked to a suspected pension liberation scam."
Unsurprisingly, James Hay has launched an appeal against the tax charges AND as of January, has also slipped in a ban on non-standard investments including overseas commercial property, storage pods and carbon credits to be bought through its SIPPS platform.
We say to James Hay, "too little, too late, mate!"
Through SIPPS provided by James Hay, around 500 clients put £55m in to Elysian Bio Fuels. Yes, that´s 500 retail investors, placed into high-risk toxic investments, totally unsuitable for pensions. The business failed in 2015. James Hay claim that they did not advise their members AND limited their role to pension administration. Whilst they may not have directly advised their members, they did, however, allow crooked advisers to buy shares in Elysian Bio Fuels for the purpose of Pension Liberation.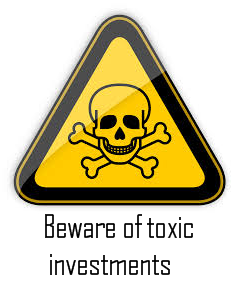 The sheer act of letting crooked advisers advise their trusting members, whilst turning a blind eye to fraud, makes James Hay guilty in anybody´s book. How long can so called legitimate SIPPS providers continue to get away with this sheer negligence of their members´ funds?
Below is an email exchange between Stephen Ward of Premier Pension Solutions, his lawyer Alan Fowler and Angela South of Magna Wealth. This thread describes exactly how the Elysian Bio Fuels/James Hay liberation scam worked.
From: Alan Fowler <[email protected]>
Date: 17 October 2013 21:28:21 BST
To: William Perkins <[email protected]>
Subject: Fwd: a solution for you !
Interesting….but I'm amazed that reputable SIPP providers will countenance this.   Who's making the loans?  I'm not sure I see how the SIPP pays the member (or anyone for that matter) £100k – with what/who's money?  And won't the SIPP need to verify that the shares in Xco are actually worth £100k.   That said, if the IFA is doing these, it seems the process works………..
Regards,  Alan
**************************************************************************
From: Stephen Ward <[email protected]>
Subject: Re: a solution for you !
Date: 17 October 2013 20:58:15 BST
To: billperkins <[email protected]>
Cc: Alan Fowler <[email protected]>
The arrangement I heard about today works like this as an example ( ignoring fees) and this is the simplistic version …
Client borrows 16k or thereabouts (this is available in the package)
He gets a non recourse loan (which will not be repaid) of £84k
He buys shares in Xco for £100k.   These are listed on the CISX ( name is Elysium)
  Transfers £100k to James Hay SIPP
  SIPP pays member £100k for the shares .,,,
  Member repays the 16k and trousers £84k
My IFA connection has done 40 of them so far
Advice to transfer to the SIPP is from an FCA regulated IFA
James Hay and Suffolk Life know the full structure and are happy with it ….
Fees ….. On transfer to SIPP ( need to agree the commercials with the IFA)
Regards
Stephen
**************************************************************************
From: Stephen Ward [mailto:[email protected]]
Sent: 18 October 2013 10:01
To: Angela (South – Magna Wealth)
Subject: FW: QROPS opportunity
Importance: High
Morning Angela
I was not expecting such a fast green light !
But it seems to me that a green light is what we have
The next step is a test case I guess …..   ?      I may have one but just need to check his fund value.
Putting my provider hat on I do not need to understand the details of the back end engineering,   the fact its OK with James Hay is good enough for me.
**************************************************************
As always, Pension Life would like to remind you that if you are planning to transfer any pension funds, make sure that you are transferring into a legitimate scheme. To find out how to avoid being scammed, please see our blog: