One small stumble for the Isle of Man – one giant leap for victims of OMI and CWM.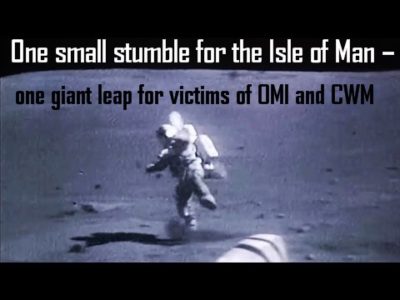 We never thought the litigation against the scourge of financial services – the insurance giant Old Mutual International – was going to be easy.  And we knew these negligent and greedy firms would try every trick in the book to get off the hook for betraying so many innocent victims.
In the case of a claim by two victims of Abbey Financial Solutions (based in Spain) and OMI, represented by Antonio Flores of Lawbird, OMI tried to contest the established jurisdiction of Spain on the basis that it should be the Isle of Man.  A judge in the IoM ruled that jurisdiction should indeed be IoM (I'm in danger of getting my acronyms muddled up if I don't concentrate hard while writing this).  This judge also threatened the claimants and Antonio Flores with prison if they tried to bring the case in any other jurisdiction other than IoM.
However, undeterred and not prepared to bow to bullying by either the IoM court or the giant insurance scammer OMI, Antonio Flores went ahead and referred the jurisdiction matter to a Spanish court.  And now jurisdiction is established, by an EU State (which IoM is not), that jurisdiction should be Spain.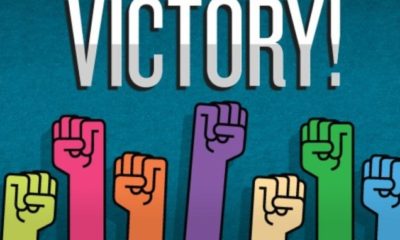 This is a major victory not only for the two claimants who were victims of financial loss at the hands of Abbey Financial Solutions and OMI, but also for Lawbird – as a firm which is prepared to stand up for justice and decency.  This also signals an important precedent for the hundreds of victims of Continental Wealth Management (CWM) who have, between them, lost many £ millions of their retirement savings.
This legal precedent will also work for the other two insurance giants who were equally culpable: SEB and Generali.  And also means that the CWM victims now have an even greater chance of success.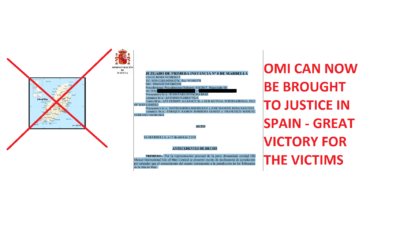 OMI might, of course, appeal this decision and throw more money from their deep pockets at trying to wriggle out of their clear and indisputable negligence and culpability.  And I would not be surprised if they did so.  The reason they are so desperate to get these proceedings out of Spain is that the Spanish Supreme Court has ruled that life assurance policies should not be used to hold investments.  The reason given by the court was that this practice goes against the actuarial nature of insurance.  However, natural justice will also support the fact that these life assurance policies – or wrappers – have for many years routinely been used and abused by scammers across the globe to give unlicensed investment advice, sell unsuitable investments and earn huge commissions.
If OMI does try to appeal against the Spanish court's ruling that jurisdiction should be Spain, there will obviously be a public outcry.  OMI has already acknowledged publicly that the CWM scam was exacerbated by the Leonteq structured note scam.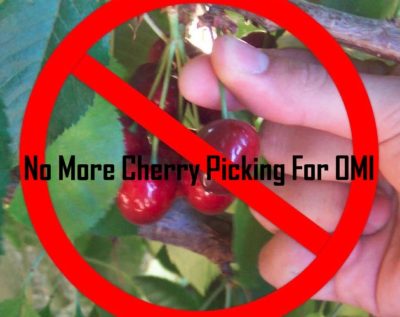 OMI cannot now try to cherry pick which bits of the scam should be brought to justice and which should be let off.  OMI was in it with Leonteq – and idly sat by as the Leonteq notes failed and victims lost anything up to 100% of their funds due to the very high-risk nature of these toxic derivative investment products (which, in reality amount to nothing more than gambling).
The World will now be watching OMI's every move.  I doubt that either the public, the regulators or the industry will tolerate any hypocrisy on the part of OMI.  Further, I doubt that the IoM's reputation as a global financial centre will ever recover from this astonishing and indefensible conduct.  The IoM is already ranked 57 in the World (well over halfway down) as a "safe" financial jurisdiction – after Mauritius, Monaco and Bahrain (and only just ahead of the Bahamas and the British Virgin Islands).  But now, I reckon it will continue its inexorable downward trend and end up at the bottom of the charts below Almaty, Baku and Dalian.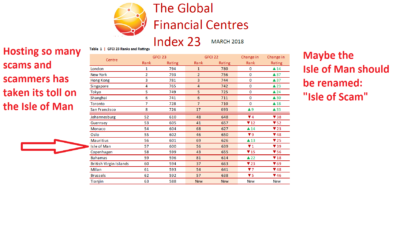 Or maybe it will disappear altogether – and some good Samaritan will tow it out into the Atlantic for hosting and harbouring so many scams and scammers in recent years.
The details of the case are set out below – translated from the original court rulings in Spanish.
REPORT AND BACKGROUND TO THE APPEAL BY OMI TO HAVE JURISDICTION ESTABLISHED AS IoM (comments in brackets are mine)
A judge threatens to imprison an expatriate couple who are suing on the Costa del Sol to recover a failed investment (with Abbey Financial Solutions and Old Mutual International). The threat may extend to associated lawyers and court personnel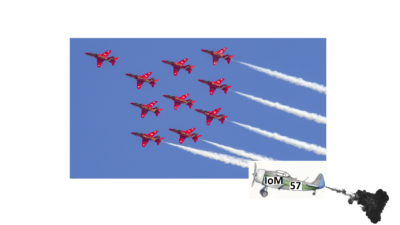 The Isle of Man is a small offshore territory between Ireland and England (and with which, now, neither will want to be associated). It does not belong to the EU (phew), but it does belong to the United Kingdom (not for long, hopefully), which provides it with a defense and foreign policy (but no guidance on avoiding scams and scammers). Despite having only 75,000 inhabitants, it has shown pride (in hosting so many financial scammers?).
One IoM judge has threatened a group of British pensioners who are suing in Marbella against one of its companies, Old Mutual Isle of Man, which they accuse of cheating them out of a complex financial product – (yet another one) – sold to British pensioners on the Costa del Sol. According to the judge, if the claimants continue to move forward in Spain, they face prison terms or the seizure of their property in the UK, as do their lawyers, "helpers" and even court staff.
The Costa del Sol is a British scam paradise. Tens of thousands of expatriates live in this "bubble", without knowing the Spanish language or laws, and often trust their compatriots and their financial products (fearing that Spanish advisers might, somehow, "mislead them" because of the language barrier?). Some have suffered the rigours of the Spanish picket fence, others took out reverse mortgages with Rothschild who ended up in court and others left their savings in the hands of Naughty Nigel, a rogue poker player who claimed to invest in the stock market. There are countless examples.
Others invested in Old Mutual, Isle of Man, (now known as "Quilter" an insurance company that sold them a complex financial product from IoM, an offshore territory with thousands of advisory companies (selling the company's pointless insurance bonds). When the investments went wrong, they turned to the Spanish courts, which have condemned rogue banks and financial scammers to pay redress for the money lost.
This was done by a couple of expatriates, a journalist and a physiotherapist, based in Marbella. On July 31st 2017, they filed a lawsuit against Old Mutual for the annulment of their life insurance policy in a court of law in Marbella. Their lawyer, Juan Martínez Soler, of Lawbird in Marbella, argued that the Isle of Man is not an EU territory and that although the contract stipulated that the differences would be settled there, this clause is null and void, as are so many such abusive contracts (of insurance policies used to hold investments invalidly).
In the complaint, the two claimants argued that Old Mutual was never authorised to operate as an insurance agent in Spain despite the fact that it offered their insurance products from an office in Marbella through (unlicensed) intermediaries such as the AFS (Abbey Financial Solutions) Europe Alliance. According to the claim: 'the information available to the public concerning the authorisation to operate in Spain is false'. The AFS Europe Alliance "advisory" firm, which marketed the insurance products, is registered as an advertising company (on the Spanish Mercantile Registry), but neither the CNMV (investment regulator in Spain) nor the Directorate General for Insurance (insurance regulator in Spain) was aware of them.
In 2011 the claimants had taken out a policy called an 'executive investment bond': a life policy in which, upon the death of the insureds, the beneficiaries of the insurance receive the investment plus 1%. In total, they invested £688,000 (about 780,000 euros), out of which they lost £198,000 (207,000 euros). In the lawsuit, the investors argued that it was irrelevant how Old Mutual lost the money – as that would be "like trying to establish the malpractice of a fake surgeon" – but that OMI did not have any license to operate in Spain. They claim that the contract was abusive by imposing a judge on the Isle of Man and not in Marbella (Spain) to settle disputes.
In addition, Spanish insurance law establishes that "contracts made by unregistered entities, such as Old Mutual in Spain, shall be null and void". The Marbella courthouse admitted the claim and began the slow process of these proceedings. So far, it would be just (yet) another case of British people claiming money lost on the Costa del Sol in strange 'offshore' investments (there are Danish banks and Gibraltar-based companies in similar lawsuits).
Insurance law in Spain provides that 'contracts made by unlicensed entities shall be null and void'.
But last January there was an unexpected turn of events. Old Mutual filed its own motion in an Isle of Man court to stay the proceedings in Spain. And the IoM court found in OMI's favour (surprise surprise!). On 31 January 2018, the Isle of Man High Court issued a criminal notice warning the couple (claimants) that if they pursued their case in Spain, they could be convicted of "contempt", and risk imprisonment, fines or having their property seized.
Not only that, but the judge warned that the same could happen to "anyone else who knows about this order and helps the plaintiffs". Ultimately, this even applied to Spanish justice personnel. "It's absurd, the Isle of Man threatening the Spanish court with criminal prosecution. It's unprecedented," explained Antonio Flores, director of Lawbird. The court in Marbella is now analysing the jurisdiction of the case.
A spokesman for Old Mutual said by email that they are not trying to dissuade anyone from the lawsuit, but that it should take place in the Isle of Man: "Old Mutual International is not trying to stop the lawsuits from going on. The trial only affects where the lawsuit should be heard, and the Isle of Man high court has ordered it to be on the Isle of Man. Any further issue arises from the continued refusal to comply with a Supreme Court order. This rejection is regrettable, but it has nothing to do with Old Mutual International."
But then, on 23rd April 2018, the news was announced of a Spanish Court's contrary ruling that the jurisdiction should, indeed, be Spain:
COURT OF FIRST INSTANCE NO. 8 OF MARBELLA
5 DOHA STREET
Tlf.: 952913282-952913278. Fax: 951891378
NIG: 2906942C20170005505
Procedure: Ordinary Procedure 624/2017. Negotiated: 06
From: D/ña. XXXXXXXXXX and XXXXXXXXXX
Procurator Sr./a.JUAN CARLOS PALMA DIAZ
Counsel Mr./A.ANTONIO FLORES VILA
Against D/ña.AFS EUROPE ALLIANCE SL and OLD MUTUAL INTERNATIONAL ISLE
OF MAN LIMITED
Procurator Sr./a.DAVID SARRIA RODRIGUEZ and JOSE MANUEL ROSA SANCHEZ
Counsel Mr./A.ENRIQUE RAMON BARRERA GOMEZ and FRANCISCO MANUEL
OSOBLIWA
In MARBELLA, on April 17, 2.018
FACTUAL BACKGROUND
FIRST: For the procedural representation of the defendant entity Old Mutual International Isle of Man Limited has filed a pleading of objection to jurisdiction on the understanding that knowledge of the case is within the jurisdiction of the Tribunals of the Isle of Man.
SECOND: The objection was accepted for processing and was deferred for a period of five days – after which the plaintiff's case was upheld and the jurisdiction of the Spanish courts was established.
LEGAL GROUNDS
FIRST: one of the defendants, AFS Europe Alliance, S.L., has its address and social security in Spain, so that Article 22b(1) of the LOPJ would apply, and which would apply to all grants of jurisdiction to the Spanish courts when the defendant is domiciled in Spain. For this reason, there being a co-defendant, the Organic Law of The Judicial Branch grants jurisdiction to the Spanish courts, and the plaintiff may choose, in the case of several co-defendants, the jurisdiction of any one of them.
With regard to the express submission invoked by the co-defendant to the courts – Isle of Man General Consumer Protection Act, Section 90.3 – the clauses that establish the express submission to judge or court were ruled as being abusive.
A copy of this ruling can be viewed online: https://ws121.juntadeandalucia.es/verifirmav2/
This document incorporates a recognized electronic signature in accordance with Law 59/2003, of 19 December, on electronic signatures.
SIGNED BY ROSA MARIA FERNANDEZ LABELLA 18/04/2018 10:03:06
SIGNED BY DIONISIO CARRILLO FUILLERAT 18/04/2018 14:11:55
The place of domicile of the claimants or the place of performance of the obligation is an
invalid clause in application of consumer law and cannot therefore be regarded as
needing to be taken into account in determining the jurisdiction of the Isle of Man courts.
There is no need to adjudicate on the application for costs as soon as the articles governing the dismissal (of OMI's case) do not provide for a decision on costs.
RULING:
The court declares the jurisdiction of the Spanish Courts to hear the case of the present suit.
An appeal for reversal may be brought against this order.
Rosa Fernández Labella, Magistrate Judge of the Court of Justice of the Court of First Instance No. 8 in Marbella.