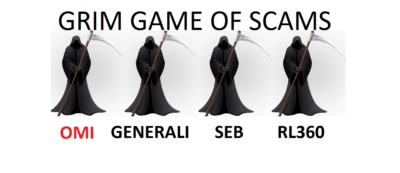 OMI – Old Mutual International (Quilter), SEB, ZURICH, GENERALI, FRIENDS PROVIDENT, ZURICH INTERNATIONAL, RL360 AND HANSARD INTERNATIONAL.  They are all as bad as each other.  They rip their clients off, charging them huge fees and commissions, tying them into useless, pointless products for years.
These LIFE OFFICES – which cause the death of many life savings – use unregulated advisers to flog their crummy wares.  It is hard to tell which of these bandits is the worst.
For years life offices charged their huge fees, paid Continental Wealth Management huge commissions, and sat idly by as they watched hundreds' of victims' pensions plummet in value as CWM played roulette with the funds using toxic structured notes from Commerzbank, RBC, Nomura and Leonteq.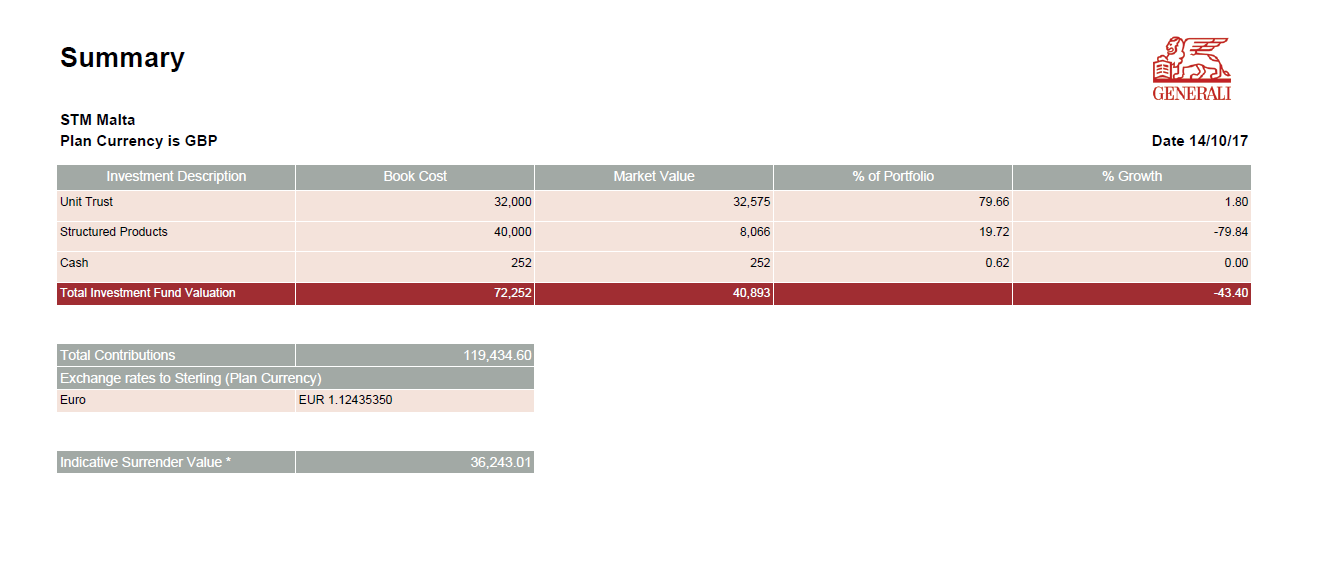 One Generali victim saw her £119k pension fund plummet to £36k in five years.
Neither Generali nor SEB has offered any compensation to the hundreds of victims in the Continental Wealth Management scam.  Undoubtedly, they treat all their victims just the same: BADLY.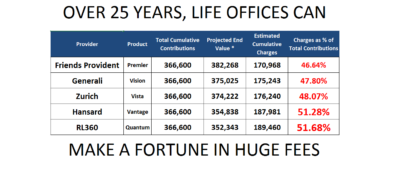 Pension scams are not the only arrangements that these life offices profit handsomely from.  Another method they use to rinse extortionate fees out of unsuspecting victims is the LONG TERM SAVINGS PLAN.  Clients think these are a good idea until they realise the huge hidden charges which decimate the funds they put towards these plans.
And when they finally admit to themselves that they have been conned, the victims discover how inflexible these plans are with fatal exit arrangements that can wipe every last penny saved.
It is time to recognise and admit that if life offices continue to behave in this way, they have no place in pension and retirement arrangements – since all they do is facilitate catastrophic losses.  It is also time to expose the fact that life offices' long-term savings plans merely fleece savers and put their savings at risk.
**********************************************
As always, Pension Life would like to remind you that if you are planning to transfer any pension funds, make sure that you are transferring into a legitimate scheme. To find out how to avoid being scammed, please see our blog: