HOW DO PENSION SCAMS WORK?
Every pension scam starts with a negligent transfer.  Ceding providers hand over millions of pounds to pension scammers every year.  Firms – from Aviva to Zurich – ignore warnings by regulators and HMRC.  The providers tick their boxes; the scammers make their millions; the victims are ruined.
The ceding providers have something significant in common with the scammers.  When we expose some of the scammers, their lawyers swing into action.  I once had letters from Carter Ruck, Mishcon de Reya and DWF land on my desk all in one day.  The scammers' lawyers bleat loudly about their "poor" clients' reputations.
Every pension scam starts with a negligent transfer
But the ceding providers are just as bad: their lawyers think it is fine to facilitate financial crime.  Here's an extract from recent letter from one of them:
"You state you have "hard evidence" that our customers "have suffered serious loss because of our negligence".  You
have not provided any such evidence. Please therefore produce such 'hard evidence' by return."
This lawyer went on to request evidence that the provider ought to have known that the receiving scheme in
question was a scam.  She went on to state that my allegations were "wholly unfounded" and to demand that I take down this blog: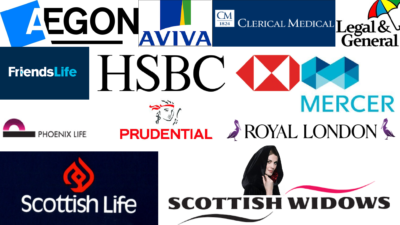 But this pension provider has given me no reason to take the blog down – and no justification for the claim that the firm is "innocent" of handing over victims' pensions to obvious scammers.  Back in 2010, the Pensions Regulator warned providers about transferring pension funds to scams:
"Any administrator who simply ticks a box and allows a transfer post July 2010 is failing in their duty as a trustee and as such are liable to compensate the beneficiary."
But the providers have studiously ignored the regulator's warning for nine years.  And thousands have lost their pensions as a result of this sickening negligence.
Transferring pensions to scammers
Here is an "A to Z" of the pensions industry's negligence in handing over thousands of pensions in defiance of numerous warnings since 2010.  Note: to my knowledge not a single administrator has voluntarily compensated their victims – and all have emphatically denied they did anything wrong.
Transferring pensions to scammers – the ABC of shame
Aviva: Second only to Aegon in our list of shame, Aviva transferred numerous pensions from October 2013 onwards.  This was well after the Pensions Regulator's "Scorpion" warning.  The largest of these was £258,684.05 at the request of well-known scammer Stephen Ward of Premier Pension Solutions.  Ward had been behind the £27 million Ark liberation scam in 2010.  On 21st January 2015, Aviva's Robert Palmer told me they needed no help or advice with avoiding negligent transfers to obvious scams.  One month later, Aviva handed over £23,500 to the GFS scam.
British Steel: Long before the much-publicised handing over of multiple members to scammers in 2018, British Steel was handing over pensions to the Hong Kong GFS QROPS scam in 2014 .  Mainly advised by serial scammer David Vilka of Square Mile International Financial Services in the Czech Republic, the GFS scam invested hundreds of victims' funds in UCIS funds such as Blackmore Global.
Clerical Medical: Another disgraceful firm with a long history of handing over pensions to Ark, Capita Oak, Westminster and GFS in 2014.
This A to Z of shame goes on and on – and includes all the big names (who should have known better):