Pension scams have been destroying lives for more than a decade. The scammers cause poverty, marriage breakdowns and even death. Death caused by stress-related illness. And death by suicide.
A typical pension scam involves an unlicensed person pretending to be a financial adviser. This is illegal. But it goes on all the time, in the UK and offshore.
All pension scams result in the loss of part or all of the pension. And, sometimes, crippling tax liabilities on top.
Most pension scams start with a pension transfer that should never have happened. And finish with investments which are unsuitable and risky.
One particular pension scam involved an unlicensed introducer called Terence Wright (i.e. a scammer posing as a financial adviser). Wright ran a business in Spain called CLP (Commercial Land and Property).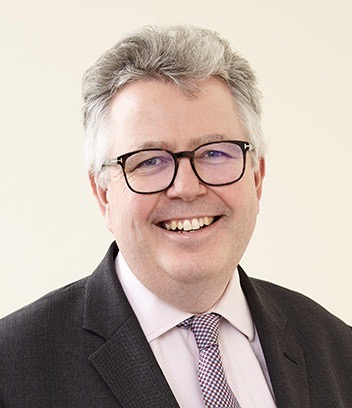 In 2012, Wright conned hundreds of victims into transferring their pensions into a Carey SIPPS (SIPPS stands for Self Invested Personal Pension Scheme). The sole purpose for these transfers was to invest the pension funds in assets which paid the highest commissions to Wright and the other scammers involved.
One of these victims, a lorry driver called Russell Adams, felt so strongly that he had been defrauded, that he took his case to the High Court. But, in the first round, he lost.
Undaunted by his defeat, Mr. Adams came back for round two, and – represented by Gerard McMeel QC – he won.
In the landmark High Court appeal ruling, the Adams v Carey case resulted in SIPP provider Carey being ordered to put things right. After the previous judge failed to give Mr. Adams the justice he deserved, a victory was obtained which should help prevent future pension scams.
In the appeal, the judge – Justice Andrews – ruled that the case involved: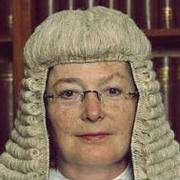 "opportunities for unscrupulous entities to target the gullible"
She ordered Carey Pensions to refund Mr. Adams his pension. She mentioned "financial crime" and placed much of the blame squarely at the door of the unlicensed introducer – Terence Wright of CLP – who gave investment advice illegally.

The Adams v Carey case is likely to herald a flood of similar claims against pension providers like Carey. So let's have the drains up on this case – and break down the main ingredients. Then we'll see what lessons can be learned. And how similar pension scams could be avoided in the future.
SO HOW DO PENSION SCAMS WORK?
It all starts with HMRC.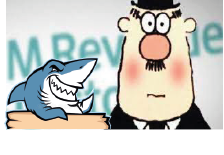 A British pension scheme (whether a personal or occupational one) starts with an HMRC registration number. The good, the bad, the ugly – and the downright stinky – pension schemes are all registered by HMRC. And in the case of occupational schemes, by the Pensions Regulator as well.
HMRC makes no distinction between schemes set up for bona fide reasons, and those which are set up for scamming. HMRC doesn't care – and anyway they say that consumer protection isn't their responsibility.
WHAT IS A PENSION SCHEME?
A pension scheme is just a wrapper – like a cardboard box or a paper bag. On its own, a pension scheme can't do any harm. Try looking at an empty cardboard box for a moment and ask yourself how much damage it could do. Watch it carefully – and see if you can spot it doing anything dangerous or sinister. I reckon that however closely you watch it, nothing untoward will happen (although your cat might curl up inside it and take a nap).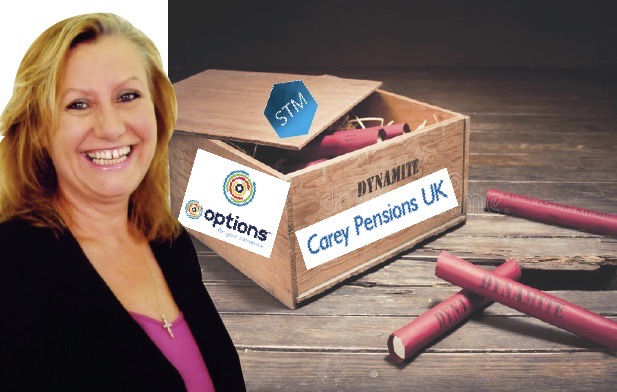 Remember that it isn't the box itself that could be dangerous, but the people handling it and
putting things inside it. An empty box could become a delightful xmas present if filled with mince pies and chocolate. Or, if filled with dynamite and nails, it could become a deadly bomb which could kill and maim hundreds of people.
Whether a pension scheme is a personal or occupational pension, a SIPP, a SSAS, a QROPS
or a QNUPS, it is just an empty wrapper. A harmless container which can be used responsibly
by good people, or recklessly and even maliciously by bad people.
The lesson is that the cardboard box itself doesn't do the damage – it is the people who handle it.
The Adams v Carey case will inevitably be a turning point for the pension industry – both in the UK and offshore. There will now be a big question mark over the word "self" in the phrase "self invested". This phrase may have to be upgraded to "sort of self invested". This is because the successful appeal makes it clear there is still a duty by the trustee to make sure nothing happens to pension funds which is clearly bonkers.
Mr. Adams was one of 580 Carey SIPP members who were all invested solely in store pods in the space of one year. And none of them had a licensed financial adviser. To put this into context, nearly 50 people a month transferred their pensions into a Carey SIPP and voluntarily invested the whole lot in store pods.
A reasonable person might ask why Carey didn't ask themselves why there was this sudden stampede coming out of the blue? Why so many people wanted to invest their entire pension funds into the same illiquid property asset? Why so many different people were advised and represented by an unlicensed introducer in Spain?
Perhaps after the first month, Carey might have raised a bit of an eyebrow. After the second and third months, Carey's CEO Christine Hallett might have decided to question whether Terence Wright of CLP in Spain was a suitable person to advise so many different people to invest in the exact same asset.
But she didn't. She let the torrent of victims of Terence Wright's unlicensed "advice" continue unchecked. Hallett is described on her LinkedIn profile as:
"one of the country's most knowledgeable experts in the SIPP world and a highly respected leader in the financial services industry"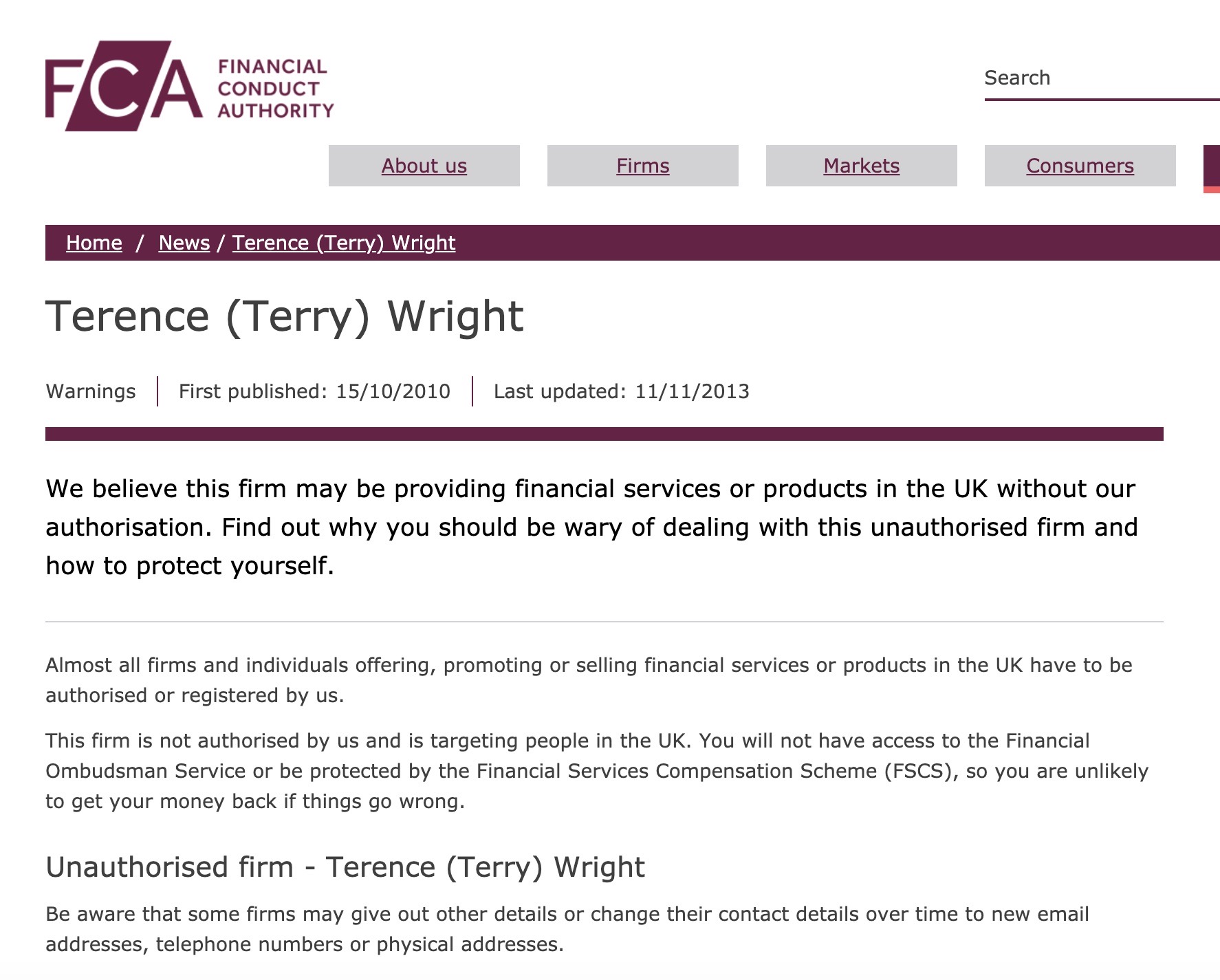 And yet she didn't check the FCA website to see whether Terence Wright was legit. Had she done so, she would have found a clear warning that he was providing financial advice without a license. And that is a criminal offence.
Terence Wright was involved in both the pension transfer process and the investment process. And yet he had no qualifications or license to do either – and there was a clear FCA warning against him.
The ordinary man in the street may routinely check their emails, Facebook and Twitter, but would be unlikely to check the FCA website. However, a "highly respected leader in the financial services industry" ought to have checked the FCA website as routinely as any normal person would check their social media.
The Carey "Key Features" document stated that the member was responsible for investment decisions. And that is where the "self" bit comes from in "Self Invested Personal Pension". But Carey also recommended that a suitably-qualified adviser ought to be used – to make sure that the pension transfer was in their best interests.
There is nothing wrong with having some illiquid commercial property in a pension portfolio. But the key to all investment decisions is "diversity" and not putting all one's eggs in one basket (or cardboard box – or indeed pension wrapper). Had Russell Adams been advised by a proper, qualified, licensed adviser, he would have been warned against investing his whole fund in any one asset. To put everything into one single investment is always high risk and irresponsible – no matter how solid and safe the asset may be.
To be fair to Carey, they did eventually sever terms of business with CLP. But for some extraordinary reason they still acted on CLP's investment recommendations until eventually deciding they were no longer suitable in April 2013 – nearly a year later.
The appeal judgement concluded that the Carey SIPP was recommended by Terence Wright solely for the purpose of investing in the store pods (and the accompanying introducer commissions). And that all the "advice" given by CLP was part of an inextricably-linked bundle of transactions which included the transfer and the investment.
This "bundle" of advice consisted of the transfer out of the original pension scheme; the transfer into the Carey SIPP; the investments (in the store pods). And the whole kit and caboodle was in contravention of article 53 of the FCA regulations.
Carey's own documentation admitted that investments of less than £50k in a Full SIPP were not economically viable. This should have alerted Carey itself to the fact that many of the 580 people advised by CLP would inevitably suffer from disproportionately high fees.
The judges in Russel Adams' case summarised the reasons for allowing the appeal:
i) Dealing with an unregulated intermediary
ii) Admitting an asset which could not be valued
iii) Proceeding with the store pod investment despite concerns in May 2012
Carey, now called Options, may come back for round 3 if they are given leave to appeal this judgement. Whether they are allowed to do this or not, this leaves the pension industry with a 100% crystal-clear message:
DO NOT DEAL WITH UNLICENSED INTRODUCERS
Most of the things that have gone wrong, in the past decade, are because of advice given by unscrupulous, unqualified, unlicensed "introducers". And their mission is clear: to encourage victims to do what earns the introducer the most money – even though it will inevitably cause loss and damage to the victim.
The pensions industry worldwide must now get behind a coherent and determined campaign to stamp out the scourge of the unlicensed introducer. Confidence needs to be rebuilt in British and overseas pensions. And that can only be done by outlawing the rogues and scammers who have done so much damage to so many thousands of victims.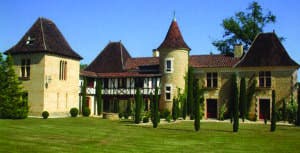 It is, indeed, ironic that Terence Wright of CLP was operating from Spain – the capital of the world of pension and investment scams. He was able to ruin UK-residents' lives all the way from the Costa del Sol. He was given access to a harmless pension wrapper, and managed to transfer hundreds of pensions which should have been left where they were.
But the real story is that Terence Wright and his wife Lesley made a fortune out of scamming Russel Adams and hundreds of other victims. And he is still at it from his new luxury home in France: a stunning mansion in the Dordogne region of France:
https://www.theolivepress.es/spain-news/2013/04/17/terry-wrights-great-escape-from-spain/
With his own private plane and stables for his wife Lesley's collection of horses, he now lives a life of luxury and commutes to Dubai to pursue his lucrative "business" activities.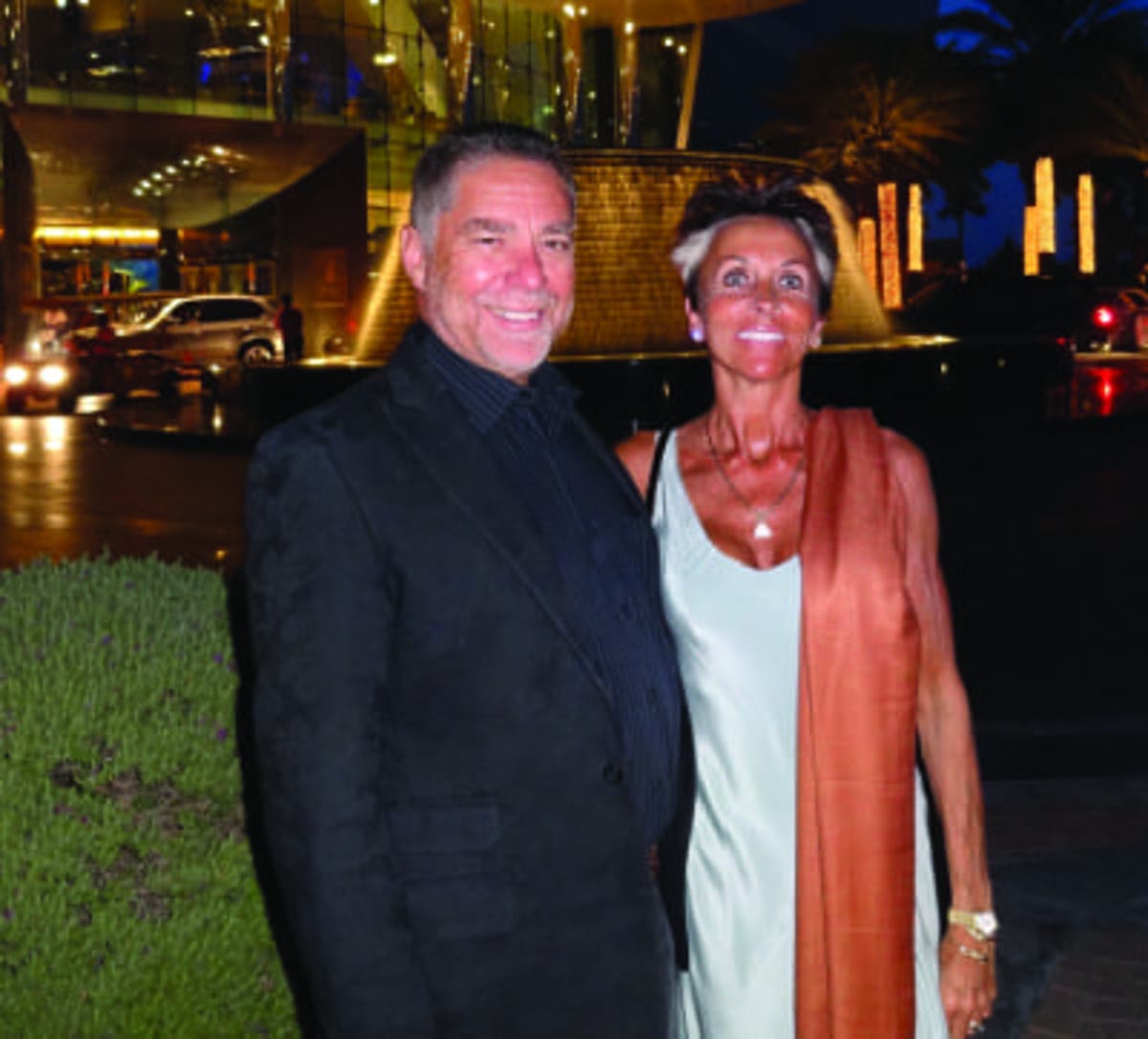 This is what is so sad and disgusting about all the scammers behind the many hundreds of pension and investment frauds this past decade or so. They reap eye-watering rewards. Despite a few limp attempts by the SFO to bring scammers to justice they rarely face jail sentences.
The pensions industry needs to get behind a solid campaign to bring these criminals to justice. Lorry driver Russel Adams did his bit to kick this initiative off. It is now up to the pension providers themselves to take this to the next level. And finally restore confidence in British and overseas pensions.