Action Fraud – the biggest fraud of all. No "action"; plenty of "fraud". Fraud victims defrauded into believing action will be taken.
Of course, pension scam victims have known this for years. This is true of all the thousands of victims of frauds committed by serial pension scammers – such as Stephen Ward, Alan Fowler, Bill Perkins, James Hadley, Stuart Chapman-Clarke, David Vilka, John Ferguson, Phillip Nunn, Patrick McCreesh, James Lau, George Frost, Julian Hanson, Darren Kirby, Paul Clarke, Gary Barlow, Peter Moat, David Austin, Simon Swallow, and other assorted conmen.
And now The Times newspaper has published a detailed expose outlining how Action Fraud is just a fraud itself – a "front" for the British government's apathy towards victims of pension and investment fraud.
The article reveals how "victims are misled and mocked as police fail to investigate". Most disgusting of all – call handlers employed by the police are deliberately trained to insult victims of fraud and mislead them into thinking their cases will be investigated. However, the reality is that most fraud reports end up in the rubbish bin and are never followed up.
I heartily applaud The Times for exposing this disgraceful fraud on the part of the government and the police. But, in fact, victims themselves could have written this article and told this story as far back as 2014. These victims are members of multiple scams including: Ark, Capita Oak, Evergreen, Westminster, Henley, Fast Pensions, London Quantum and dozens more. Although there have been a few lukewarm attempts by the Serious Fraud Office to get convictions, there are pitifully few cases where these criminals are actually jailed.
The only two I know of personally are Peter Bradley and Andrew Meeson – two Inland Revenue employees who operated the Salmon Enterprises pension scam in 2010/11 (at the same time as the Ark scam). Bradley and Meeson were jailed for eight years for cheating the Public Revenue – although never brought to justice for cheating the public. Nearly 100 Salmon Enterprises victims are now being pursued by HMRC.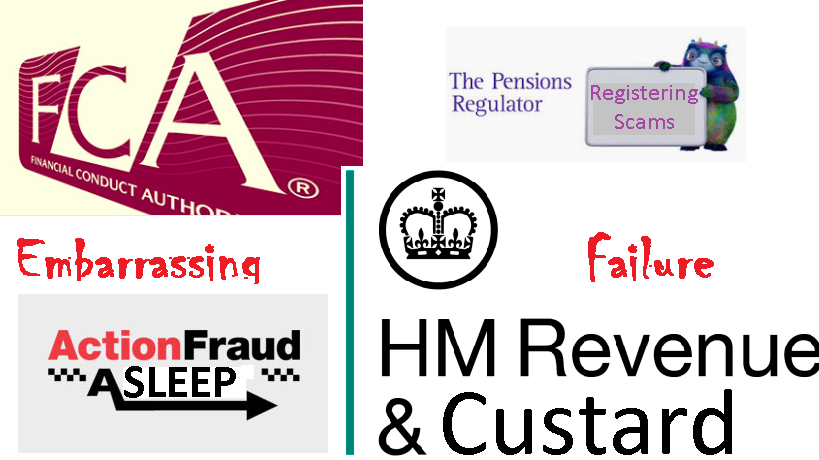 Read this and weep: "An undercover Times reporter was among staff who were banned from telling victims that the overwhelming majority of their cases are dismissed, either by low-wage employees at an outsourced call centre or a computer algorithm."
And this: Managers in charge of collating police fraud reports also mocked those who lost money as "morons", "screwballs" and "psychos".
This, of course, explains why even police officers who get scammed out of their police pensions can't get the police to prosecute the scammers.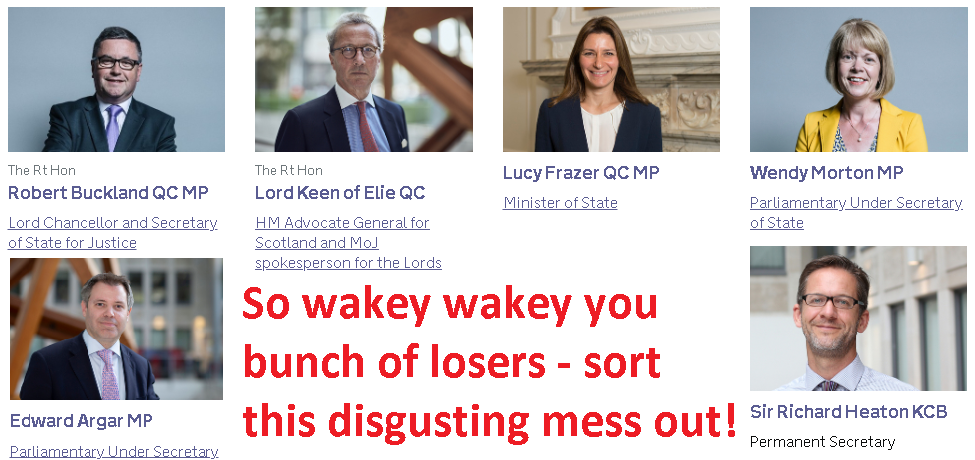 The whole point of a civilised society is that citizens deserve effective protection from crime. And it just isn't happening. Messrs Buckland, Keen, Frazer, Morton, Argar and Heaton need to sort this out as a matter of priority. Decent, hard-working people are losing millions – billions! – to scammers every year. And it simply isn't good enough to scam them into thinking that Britain is doing something – when, in fact, it is doing nothing.
Terrified, distressed – sometimes suicidal – victims of pension fraud have been advised to contact Action Fraud. But nothing has ever happened – other than giving the victims a useless "crime reference number", no action is ever taken. Nobody ever gets back to the victims. None of the scammers ever go to prison.
The FCA advises scam victims to make a report to Action Fraud – knowing full well that no action will be taken. And that Action Fraud itself is, actually, the biggest fraud of all. Well done Andrew Bailey!