Blevins Franks has reported Pension Life for defamation on LinkedIn – a right old cock up as all I did was state the facts and the truth as defined by Spanish law and regulations.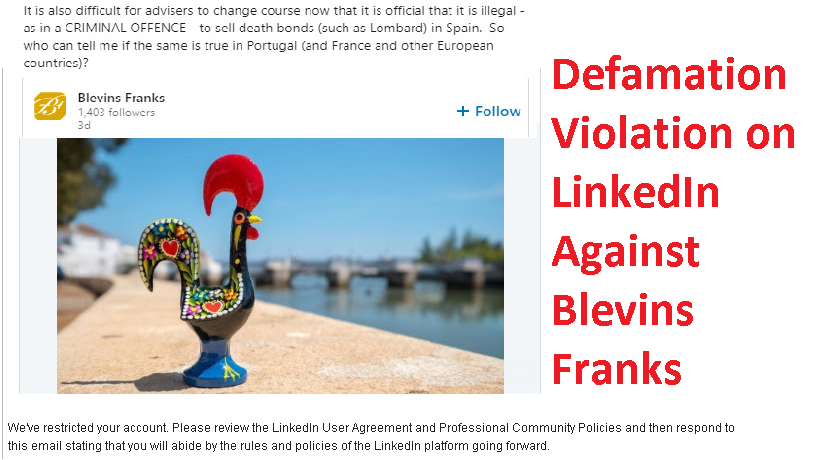 Dear Blevins Franks. I am very upset about the Blevins Franks cock up with LinkedIn. You think I've written something defamatory, so I am very sorry.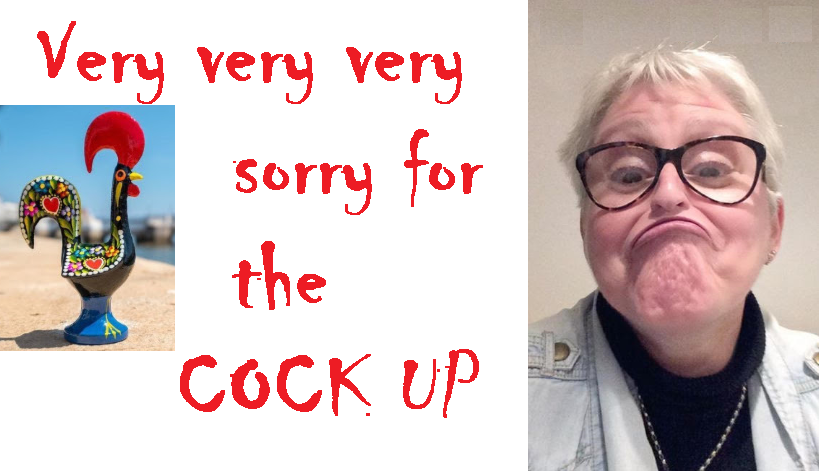 But sorry as I am, you – Blevins Franks – are going to be a whole lot sorrier when you get prosecuted for selling insurance bonds. The Spanish insurance regulator has made a clear judgement: that all insurance products must be sold in accordance with the Spanish insurance regulations. And Blevins Franks is contravening the regulations.
What I have written in a post on LinkedIn is 100% factually correct: "It is also difficult for advisers to change course now that it is official that it is illegal – as in a CRIMINAL OFFENCE – to sell death bonds (such as Lombard) in Spain."
And my subsequent question was entirely reasonable: " So who can tell me if the same is true in Portugal (and France and other European countries)?"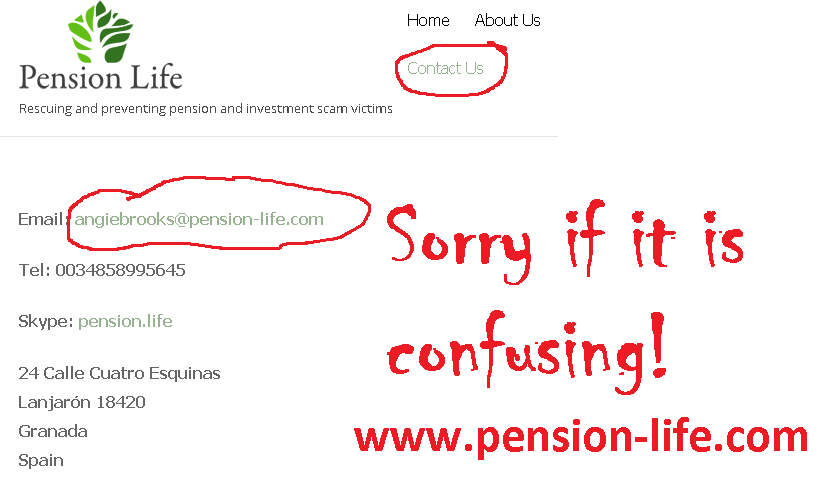 You obviously didn't know how to contact me – I am sorry if it is confusing but I hide my contact details on the CONTACT page of the Pension Life website. Email, phone number, physical address, the works. So why contact LinkedIn? They didn't write the post? Getting my LinkedIn account suspended isn't going to change the bald fact that Blevins Franks is breaking the law.
We are lucky in Spain because regulations are taken seriously. If they are contravened, that is a criminal offence. Blevins Franks is selling insurance bonds (Lombard) illegally. I have pointed this out before, but they didn't take any notice. Which is a shame because Blevins is a properly-regulated firm with qualified advisers. So why break the law?
So, Blevins Franks, if you don't like the laws of Spain please don't complain to me or to LinkedIn. Complain to King Felipe, the Spanish government and the Spanish insurance regulator.
Or even better – stop breaking the law and selling Lombard insurance bonds illegally!