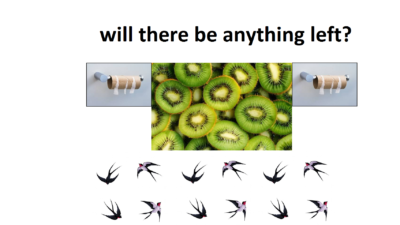 EVERGREEN – HARD-TO-SWALLOW, EVER-GRIM QROPS
Why hard to swallow?  Around 300 victims of this pension liberation scam are anxiously waiting to see whether they can ever get any of their fund out – and whether there is anything left of the original £10 million.  A few victims have got out successfully over the past few years – but only those who did not have Stephen Ward's 50% Marazion loans.
The 300 victims – most of whom were cold-called by
Premier Pension Solutions'
"sister" company,
Continental Wealth Management
– have waited for an agonising five or six years to see whether they will ever see a penny out of their original retirement savings.  For some (those who have reached the age of 55) the wait may soon be over.
A while back, the trust deed was changed – without the members' agreement – so that nobody could access their rightful PCLS – tax-free 30% lump sum at age 55 (to which they are legally entitled) until the expiry of their "lock-in" period.  These lock-ins were designed to prevent members from transferring out until their pension liberation loans had been settled – with the loan terms being five years.
The trust deed amendment included the five-year term being five complete tax years (as opposed to natural years) and the fact that after the initial 30% withdrawal, the remainder would be left in the Evergreen scheme to provide an "income for life".  This, of course, assumes there is anything left of the fund.
But, confusingly,
Evergreen's Simon Swallow
is now saying that a member with a loan can indeed transfer out of the scheme altogether once the lock-in expiry date of 6th April 2018 has passed.
Sent:
 Monday, November 13, 2017 8:31:08 PM
To:
 Evergreen/Marazion Victim
Cc:
 Evergreen Trust – Transfers
Subject:
 Re: Evergreen Retirement Trust Annual Report
My apologies for the delay in responding to your email over the weekend.  I have reviewed your email and my email sent previously.  I apologise as I incorrectly stated that your lock-in would expire after 5 years in the scheme, however, the scheme documentation has the lock-in expiring at the end of 5 complete UK tax years (rather than 5 years membership in the scheme).  Therefore, your lock-in will expire on 6 April 2018.  The rules of the scheme will allow for you at that point to:
Withdraw 30% of the funds
Transfer the funds to another scheme
Or a combination of the above
I think that the prudent approach would therefore be for Evergreen to send you the necessary forms in February to effect a combination of the above options for you.  This would include a withdrawal form (for the 30%) and a transfer out form for the remaining balance after the withdrawal.  You will need to decide on another scheme to transfer the remaining balance to.
Simon
I have resisted the temptation to correct Swallow's appalling English.  Hopefully, my considerable restraint is appreciated.  Best put our efforts into getting these
victims
out of this pile of Kiwi crap.