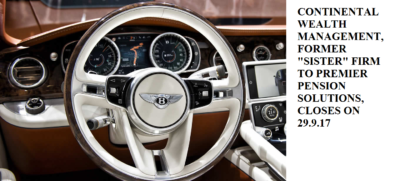 Continental Wealth Management (CWM) was a financial advisory firm based on the Costa Blanca in Spain.  Headed up by Darren Kirby, there were – until earlier in 2017 – 35 people working at the firm.  The firm claimed to have £50 million worth of assets under management and around 500 clients.  The firm closed down on 29.9.2017.
During 2016/17, numerous clients of CWM began to realise that their pension and investment funds – managed by CWM – were shrinking in value dramatically.  In fact, many clients had seen alarming losses being reported on their valuation statements and had asked CWM for an explanation.  CWM had assured the distressed clients that these were "just paper losses" and advised them not to worry.
It has now become clear that in fact many clients have indeed suffered catastrophic losses and there is a very great deal of concern.  One victim was taken into hospital on 25.9.17 with a brain hemorrhage and her husband fears that the distress of this situation has contributed to this life-threatening condition.
It is feared that up to 40% of CWM's clients may have been affected by this situation.
BACKGROUND TO CWM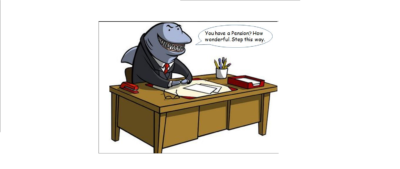 In mid-2011, Stephen Ward's Premier Pension Solutions (PPS) lost the lucrative Ark pension liberation scam when the Pensions Regulator placed the scheme in the hands of Dalriada Trustees.  Ward had advised 160 victims to transfer £10m worth of secure pensions into this scheme on the promise of having 50% of their pensions paid to them in cash.  He also assured them these payments would not be repayable or taxable and that the pensions would be invested in "high-end London residential properties".
In the event, neither of these assurances turned out to be true.  Dalriada is now making claims to recover the 50% liberations and HMRC has issued tax demands at 55% of the cash received (and the tax will still be payable even if the liberations are repaid).  The High Court called the Ark scheme a "fraud on the power of investment".
Having ruined 160 lives, and made up to £1 million profit out of the Ark victims, Ward immediately turned his attention to his next scam: Evergreen New Zealand QROPS and his Marazion "loans".  Having seen how easily victims could be duped into transferring their safe pensions with the promise of 50% liberation, Ward appointed CWM as "introducers" to the scam.
Here is an actual account by one of the Evergreen/PPS/CWM victims of what happened to her: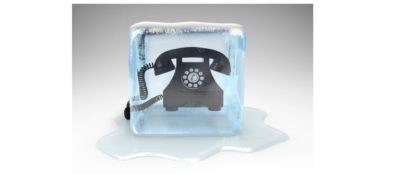 Mrs. A: "I was first cold called by CWM in 2011. I first met Phil Kelman of CWM in January 2012. I was told only positive things about transferring my pensions and to be able to take 100% of my pension funds.
This, however, changed after the first meeting and I was then told that due to the government closing loopholes I would only be able to get 50% of my pension fund and that the other 50% would be in the Evergreen QROPS earning enough interest over the 5 years to cover the 50% that I could withdraw (before the age of 55) – a win win situation!
There was no mention of the 50% being given as a loan until much further down the line.  This was supposed to have taken 6 weeks at the most, but it actually took nearly 10 months. I was told that the "loan application" was a paper exercise just to cover things – I obviously have no proof of these conversations! Due to the fact that in the beginning it was not a "loan" there was no talk of a 55% tax charge, also as it was QROPS I was told it wouldn't have incurred a tax bill.
I was not given any opportunity to say what the consequences of losing my pension or gaining an extortionate tax bill would be – either in the short or long term.  If I had known of the huge risk of losing everything then obviously I would not have gone ahead. I did not state that I was willing to risk everything to get the "loan".
I was told that Evergreen was a safe place for my pension to be as Evergreen was "approved".  I was given a graph to show how my pension would not only make the 50% back up but make more on top of it."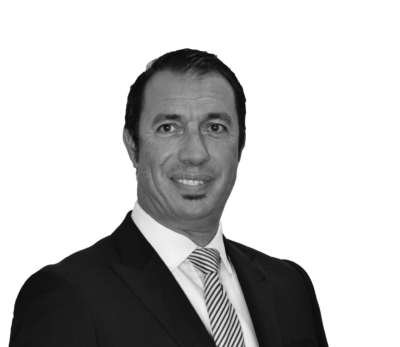 Mrs. A's case was handled by CWM's Marco Floreale (now Managing Director of Carrick Wealth) who claimed to be the managing director of CWM.  Her secure, final salary, £100k Royal Mail pension was transferred to Evergreen and she was forced to sign a five-year "lock in" before receiving her "loan".  The loan agreement issued by Stephen Ward included annual interest at 8.5% compound which would mean that her £50k loan would have increased to £75k at the end of the five-year term.  She was also charged more than £10k in fees.
There are now around 300 victims trapped in Evergreen as they are not allowed to transfer out.  Ever.  Between them they have lost £10m worth of pensions.  The CWM personnel involved in this scam claimed that PPS was their "sister" company and have offered no help or compensation for the victims' losses and terrible distress.  One victim died of cancer in February 2017 and her husband is convinced that the stress of the Evergreen situation brought on the disease.
Phil Kelman, Jon Meek, Robert Pearl, Gemma Broad and Anthony Downs were among the CWM personnel who assured the victims that the transfers were in their interests as well as safe and prudent.  It was, of course, later discovered that the Evergreen fund was invested in illiquid, high-risk, toxic funds – including personal, unsecured loans.  Evergreen was removed from the QROPS list in November 2012 and the victims have now been told they can never transfer out.
It is not known how many other Stephen Ward/Premier Pension Solutions scams CWM was involved in, but when Evergreen got shut down CWM started acting as "advisers" to British expats in Spain and France.  They were still working with Stephen Ward of PPS who provided the transfer advice.  It is now thought they advised more than 500 people and that around 40% of these have suffered crippling losses to their investments.
I do not know whether CWM ever disclosed their previous involvement with Stephen Ward's scams to the clients – although it is doubtful that any people would have felt comfortable using CWM had they known they had been responsible for the 300 Evergreen victims.  Certainly, CWM did not disclose their past activities to either Trafalgar International or Momentum Pensions – had they done so they would never have been given terms of business by either firm.
From 2013 onwards, CWM invested hundreds of low to medium risk clients' investments in high-risk, illiquid assets.  CWM completely ignored the suitability issue and paid no heed to the clients' preference for safe, low-risk investments.  Clients' signatures were repeatedly copied and once the losses started to appear, CWM assured them that there was nothing to worry about and they were "only paper losses".
When asked why so many clients were put into professional-investor-only investments, CWM replied that the investors themselves were not the clients; but the insurance companies were the clients.  When I showed CWM evidence of forged signatures on dealing instructions several months ago, there was no response then and no further communication from them subsequently.
In mid-September, it was reported that Darren Kirby and Anthony Downs had both resigned from CWM and on Friday 29th September 2017 the firm closed down altogether.  CWM is rumoured to have tried to become a tied agent of a Cyprus-based firm called Woodbrook.  But it is further suspected that Woodbrook has finally come to the conclusion that such an alliance may not be prudent.
The most important thing now is the restitution of the victims' funds.  OMI, Trafalgar and Momentum Pensions, have come to the table to try to find a solution and restore of the victims' pensions and investments.  If we can achieve an equitable settlement, this will be a first in European financial services.  However, the parties who have not come to the table are life offices Generali and SEB, as well as other pension trustees including Concept, Sovereign, Pantheon, Elmo and STM.  It is no surprise that STM have not come to the table, because they pulled up the drawbridge in the Trafalgar Multi Asset Fund scam, run by XXXX XXXX – now under investigation by the Serious Fraud Office.
I would like to thank all the victims for their patience so far.  But it has now finally run out – unsurprisingly.  The mood has darkened and victims want action.  A valuable information and commentary resource is the Repdigger forum.  One interesting post recently reminded contributors that it was Stephen Ward of Premier Pension Solutions who provided the initial transfer advice.  Nothing changes.
Stephen Ward is also connected to Capita Oak.
pension-life.com/top-10-deadliest-pension-scammers-hmrc/