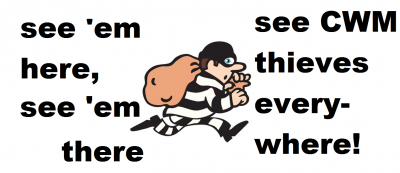 When a pension or investment scam implodes (as they always do), it is important to keep tabs on where the scammers go next, what they are doing next and who is helping them.
In the case of the Continental Wealth Management scam – headed up by Darren Kirby and purported to be the "sister" company to Stephen Ward's Premier Pension Solutions – some of the scammers simply fled to Australia or other far-flung countries.  But, sadly, some of the scammers are now employed by other advisory firms.
We need to keep an eye on this situation to make sure that neither the scammers nor the firms for whom they now work get any business until the scammers are put back on the street/in prison where they belong.
These scammers have, between them, destroyed the retirement savings of hundreds of victims – costing them millions of pounds' worth of pension savings.  Until and unless every last one of them is put in prison and the key thrown away, we all need to be vigilant of the scammers themselves and also the firms who are harbouring them.
One firm, Beacon Global Wealth, had inadvertently been harbouring ex CWM scammer Richard Peasley.  But when I advised them of his background, they sacked him within hours.  No argument; no hesitation.  I hope all other firms employing these vicious scammers will do likewise.
EX CONTINENTAL WEALTH MANAGEMENT SCAMMERS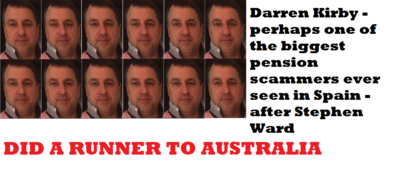 Darren Kirby – allegedly hiding in Australia.  Let's hope he turns into a kangaroo and never gets a chance to scam any more victims out of their pensions
Richard Peasley – employed by Beacon Global Wealth but immediately sacked when they realised how many lives he had destroyed.  Congratulations to Beacon and their CEO David Vacani for doing the right thing so decisively!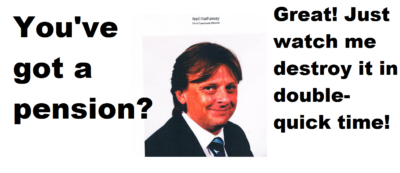 Dean Stogsdill – referred to as "Dogkill" by some – is an expert on how structured notes can decimate a pension fund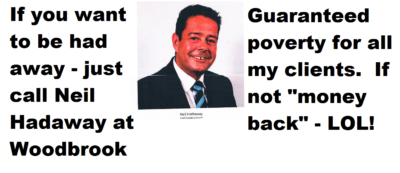 Neil Hathaway – referred to as "Hadaway" by some – is another expert on the structured note scam
Antony Poole – employed by Woodbrook Group but sacked when he emailed all the ex CWM clients and tried to sign them up as Woodbrook Group clients
I will be updating this blog constantly as new information comes in regarding ex CWM scammers and where they are working now.