QROPS provider STM Group's Alan Kentish, is delighted to deliver reports of record profits for 2017. I wonder how delighted the victims of his previous scam, the Trafalgar Multi Asset Fund, are to hear this. I think we'd be more delighted to hear that Kentish planned to pay all the victims of this investment fraud (currently under investigation by the Serious Fraud Office) full compensation for their losses.
The company, STM Fidecs, which has recently moved its head office to the UK from Gibraltar, says its annual profits grew last year by 43% after the introduction of a new SIPPS.
Kentish went on to say,
"Moving into 2018, we have a solid recurring revenue platform on which to look to launch new products and to expand our distribution network as part of a strategy to make our business even more robust."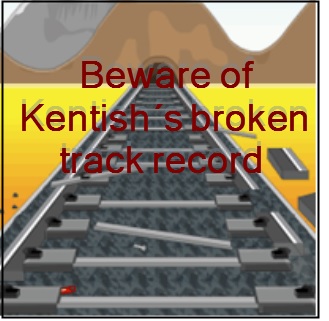 In our opinion, there is nothing robust about Kentish and his various dodgy products.   And the Gibraltar regulator shares our opinion as well as our concerns.  In a letter dated 6.11.2017, the GFSC wrote to the directors of STM Fidecs about their concerns following a series of onsite visits:
"COMPLIANCE: effectiveness and oversight of the company's internal compliance functions; high turnover of staff in compliance officer and money laundering regulatory officer roles; general suitability and experience of compliance staff.
PROFESSIONAL TRUSTEE SERVICES: level and nature of due diligence when accepting new QROPS business and whether legal and regulatory obligations were being met; nature of investments e.g. the Trafalgar Multi Asset Fund linked to serious customer detriment and fraud"
The Gibraltar regulator appointed three partners of forensic investigators CVR Global LLP to inspect and investigate the affairs of STM Fidecs.  The deadline for completion of this inspection is end of March 2018 and the GFSC has warned that:
a person who wilfully makes a statement or furnishes information knowing it to be untrue;

a person who refuses to supply information or cooperate with an inspector
is guilty of an offence and is liable on conviction to imprisonment.
I wonder if any of STM's fat profits will be used to help balance the heavy losses made by the company's past "mistakes". At the height of the success of the Trafalgar Multi Asset investment scam, STM Fidecs was accepting more than £1 million a month from UK residents (none of whom should have transferred into a QROPS at all) and allowing it all to be invested in XXXX XXXX's illegal UCIS.
I find it very hard to swallow that Kentish can continue to offer his "products" to unsuspecting future victims – given his murky past record. Kentish has stated "I look forward to updating the market on our developments during the year."  But has he updated the Trafalgar victims about the development of their lost funds being recouped? No he has not. He has just scraped his past misdemeanors under the carpet and hoped they will be forgotten.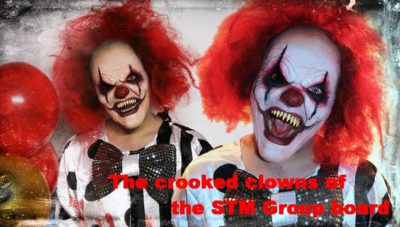 After his arrest in October 2017, Kentish was released without charge and was fully backed by the STM board. (They are obviously a load of crooked clowns who are no better than Kentish himself).  He has, also, been given the green light to further his venture into offering legal SIPPS wrappers to clients, that have the potential to contain high-risk, toxic investments. The results of which may well leave even more unsuspecting victims' pension funds in tatters.
******************************************
As always, Pension Life would like to remind you that if you are planning to transfer any pension funds, make sure that you are transferring into a legitimate scheme. To find out how to avoid being scammed, please see our blog: