What's wrong with financial services? Almost as painful and debilitating as what's wrong with my foot!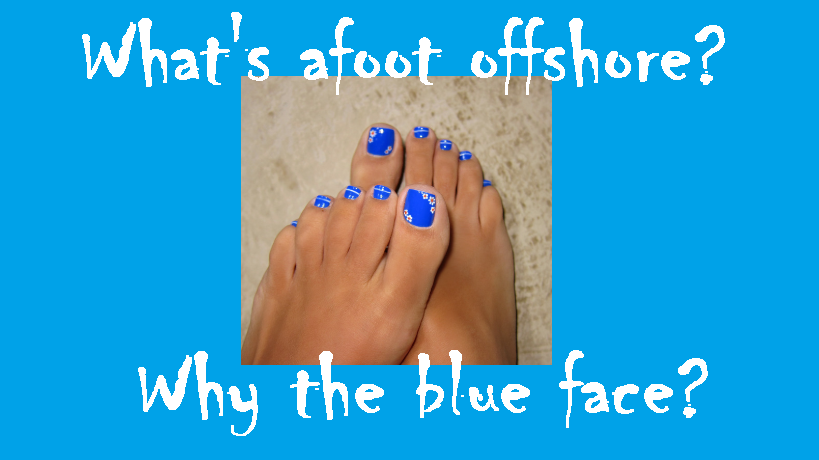 I've just been diagnosed with plantar fasciitis. I write this partly in the hope of getting some (richly-deserved) sympathy, and party because it illustrates what is so terribly wrong with financial services (especially offshore).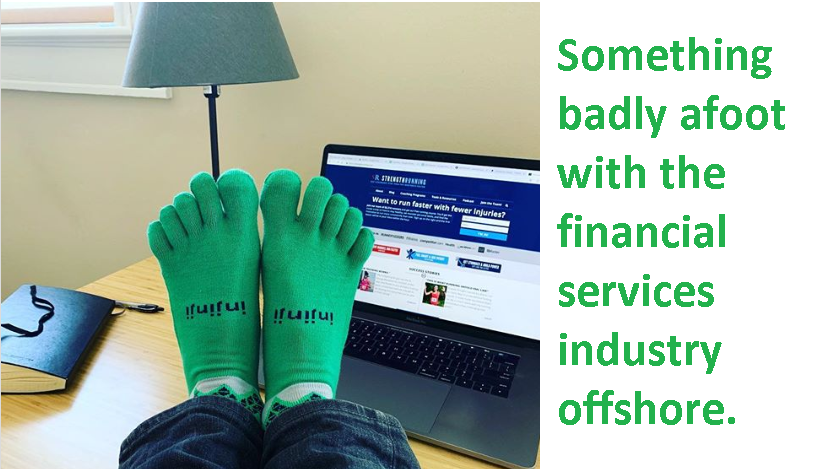 It all started with a horrible pain under my left heel. It felt like somebody had left a blunt knife embedded in the bottom of my foot. I hobbled for a few weeks and hoped it would go away. I ignored the blooming obvious – there was something wrong and it needed something more serious than crossed fingers and faith that praying to the foot fairy would do the trick. Eventually, I resorted to a chiropractor and the diagnosis was confirmed: plantar fasciitis.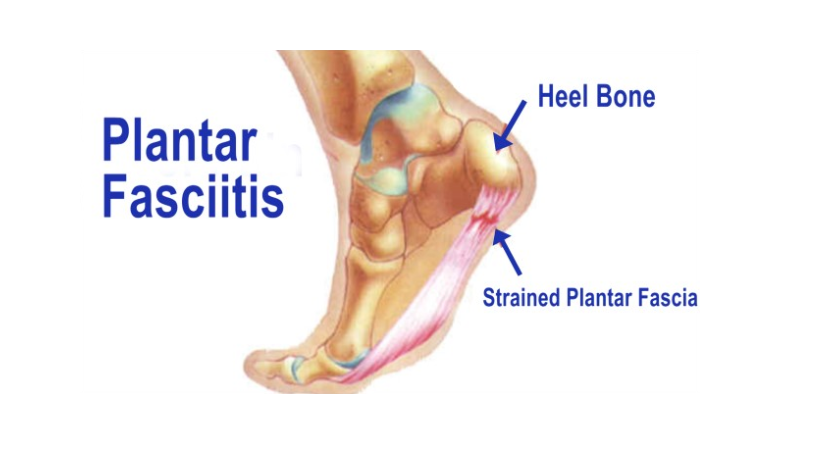 The plantar fascia is a little tendon that connects the heel to the rest of the foot. Basically it is the bit of your body that allows you to walk – and it helps hold up the rest of you. If it stops working, you turn into a blancmange.
What has Plantar Fasciitis got to do with financial services?
It never occurred to me that such a tiny part of my body could disable the rest of me so effectively. But that is pretty much what has happened (although fortunately the brain and fingers are still working!). If you take away the bit that holds up the rest, then you undermine everything. The same is true of financial services: if you take away the basis for all financial advice – CAPITAL PROTECTION – everything else collapses.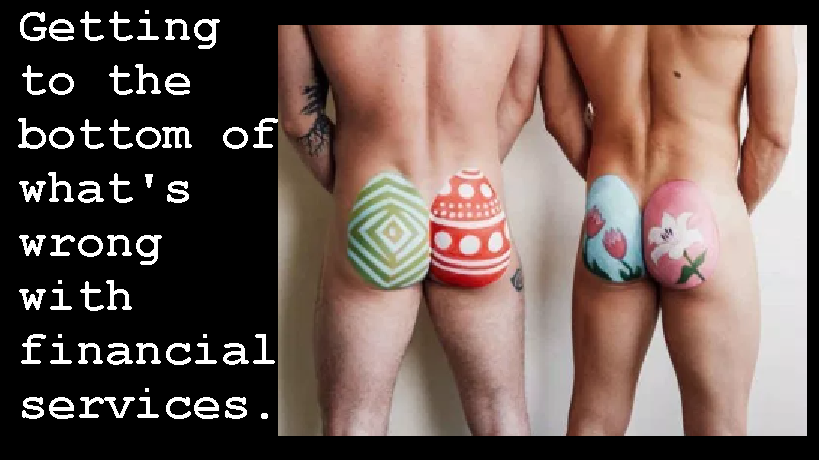 It really is quite simple: the advisory profession is in disgrace. Many victims have lost their life savings because of commission-laden "advice"; expensive and unnecessary death bonds; costly funds; toxic structured notes; opaque charges and undisclosed lock ins. Decent, ethical firms are paying the price for the regulators' and law enforcement agencies' failures. The public is losing faith and confidence.
If financial advisory firms can't protect investors' capital – what is the point? Answer: commission for the advisory firms.
Dean Stogsdill – CEO Continental Wealth Management: Don't write any negative blogs about CWM – we need new business to keep paying compensation to our clients who have suffered losses.
Me: So you want to keep on doing to new clients what you did to the existing clients to earn money to pay compensation?
Dean Stogsdill: Yes. And we've got mouths to feed too.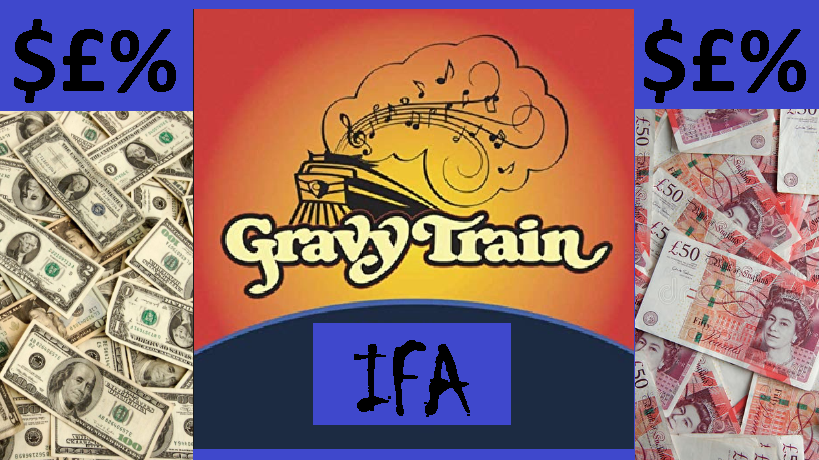 As long as financial services firms keep flogging death bonds and expensive, toxic, no-hoper funds and structured notes, the damage done to public confidence will never be restored.
Let's look at the problem of funds: we've got the recent collapse of LC&F which lost thousands of victims £236 million; the recent suspension of Neil Woodford's £3.7bn Equity Income Fund; numerous fraudulent funds such as Axiom, LM, Trafalgar Multi Asset and Blackmore Global.
All this adds up to undermine consumer confidence in financial services. If advisers can't protect capital and deliberately expose clients to unnecessary risks, the industry is never going to be able to stand up straight and walk with head held high.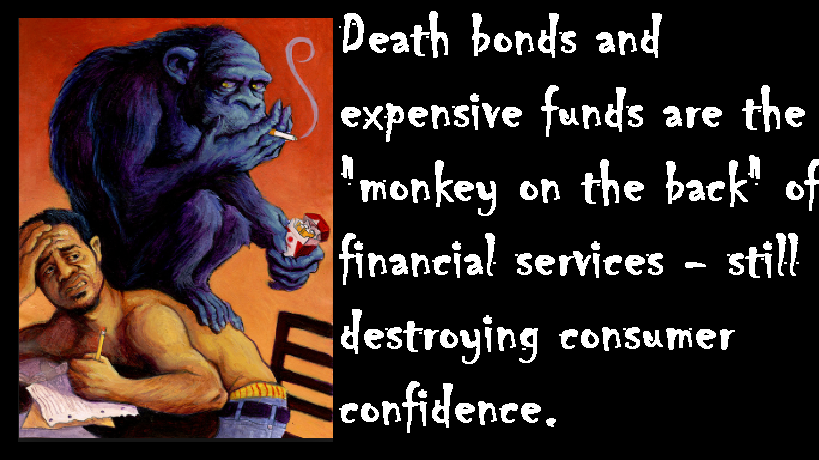 We still see the likes of STM crowing about bargain £2.7m profits made by acquiring negligent firms full of toxic assets like Carey Pensions, and funds like Quilter Cheviot (sister company to OMI) flogging mediocre, expensive crap that even their own staff condemn publicly:
"No attempt at outperforming benchmarks, so really just an expensive form of tracker fund. No attempt at personalising portfolios for clients, all too often clients end up with identical portfolios, despite differing circumstances."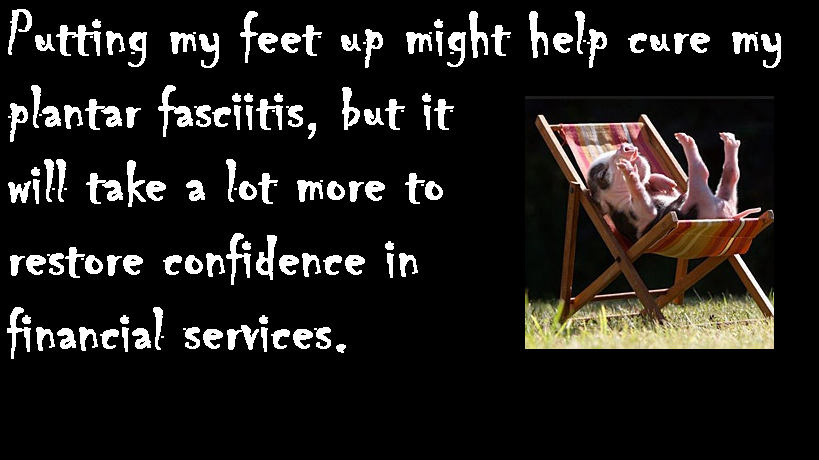 So, off to put my feet up. A busy day of cold compresses, stretching exercises and anti-inflammatory creams ahead of me tomorrow. Wish it were that simple for financial services. Unfortunately, until some of the worst offenders are jailed and the regulators finally wake up to widespread investment fraud, nothing is going to change.