Here at Pension Life, we are well aware of QROPS and SIPPs providers being a favorite of the serial pension scammers and are very pleased to report that there is positive news of better protection against this, on the horizon.
Three years ago the Pension Liberation Industry Group (PLIG) launched a code of practice to protect retail investors from serial scammers. Whilst the code of practice managed to help towards the eradication of the big occupational scams, the serial scammers altered their gameplay and continued to score. Serial scammers are focusing on using SIPPS and QROPS providers as a way to lure unsuspecting victims into toxic, high risk investments. Legal "envelopes" with corrupt contents.
Fortunately, the PLIG has finally recognised this change of tactic and has now announced that it will be updating the code of practice to reflect the new tactics of scammers, with the hope of reducing the number of pension scam victims.

Despite this welcome positive news, I still can't shake the idea that this updated code of practice by PLIG, is possibly too little too late.  The situation with James Hay springs to mind. James Hay – the UK´s largest SIPP provider – has announced losses in 2017. James Hay was also involved in the pension liberation scam with Elysian, in which around 500 clients put £55m into Elysian Bio Fuels. The business failed in 2015.
The business failed in 2015 after SIPPS – including James Hay – had already been misused to lure in pension scam victims. This is just one of many such scams (off the top of my head).  Believe me, there are many, many more similar to this – that have scammed unsuspecting victims out of millions of pounds' worth of pension funds and into crippling tax charges.
Darren Cooke, a chartered financial planner at Derbyshire-based Red Circle Financial Planning, launched a petition to the government to ban cold calling in 2017, argued that it wasn't new that Qrops had been "a favourite" of pension scammers.
He was quoted as saying: "The new Qrops legislation that was introduced in the budget [last year] has reduced scams a bit. So, to some extent, revisions are a little behind the curve. I actually think scammers are switching back to using SIPPS and [small self-administered schemes] SSAS again."
We welcome this new code from the PLIG, however we can't agree more with Darren Cooke who also stated, that the FCA needs to regulate the products and not just the advisers.
"As soon as the FCA [starts] regulating the product, it would stop regulated advisers recommending unregulated products. That would stop 99 per cent of scams."
A small step in the right direction, where a huge leap needs to be made.
Dear FCA,
If you really want to stop pension scamming in its tracks: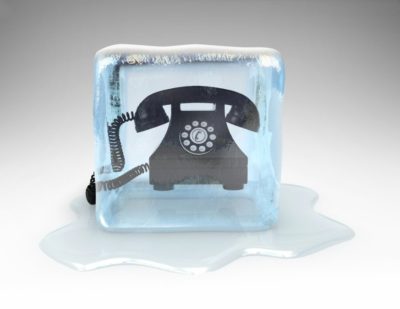 BAN COLD CALLING
REGULATE THE PRODUCTS
PROSECUTE THE SERIAL SCAMMERS – ALL OF THEM!
Many thanks
Pension Life
**************************************************************
As always, Pension Life would like to remind you that if you are planning to transfer any pension funds, make sure that you are transferring into a legitimate scheme. To find out how to avoid being scammed, please see our blog: