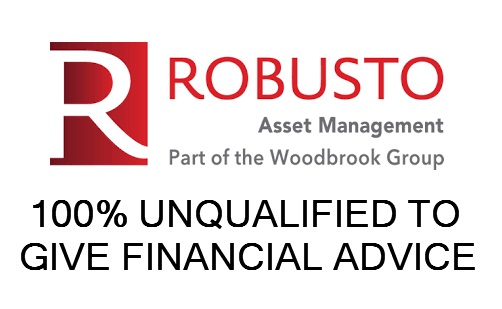 If you have been following Pension Life´s blogs, you will know that we have been conducting a series of investigations into qualified and registered financial advisers in various firms. Today I am investigating Robusto Asset Management  – qualified and registered?
IFAs and their clients are invited to add to it, correct it, improve it. Here's a link to the three registers if you want to double check:
http://www.cii.co.uk/web/app/membersearch/MemberSearch.aspx
https://www.cisi.org/cisiweb2/cisi-website/join-us/cisi-member-directory
https://www.libf.ac.uk/members-and-alumni/sps-and-cpd-register – Claim to a DipFA
Please note that this data is correct as of 19/07/2018
Robusto Asset Management are part of the Woodbrook Group, Pension Life investigated Woodbrook group a few weeks ago. Woodbrook had just 1/26 – 3.8% of their team members who were qualified to give financial advice. So are Robusto Asset Management – qualified and registered? Can they beat their partner company?
Robusto Asset Management has a website very similar to Woodbrook Group, so when you click on the ´Team´ button on the menu, you are taken to a page which does not give you ANY information about the team. Instead, you get their German address and a few paragraphs:
´With over 100 years industry experience, our team is focused on partnering with you to develop financial strength, which ultimately protects you and your family and delivers a lasting legacy. We aim to understand our clients absolutely and in so doing provide objective, tailored solutions that enhance their lives.
Our in depth knowledge and experience in the international financial services sector provides us with a unique proposition and skill set that together make us leaders in the field. We would welcome the opportunity to speak with you today.´
A quick search on Linkedin, and there are three staff listed. Here is Robusto Asset Management – qualified and registered?
Past employment includes:
Vice President International Pensions – Holborn Assets
Wealth Manager – Blacktower Financial Management
Claims a host of CII qualifications and Certificate for Financial Advisers License A111063 – but DOES NOT appear on the register
No claim to any financial qualifications
Director at Robusto Asset Management GmbH
Claims to be a member of the CISI, however, he is not on the register.
Robusto Asset Management – qualified and registered? 0%