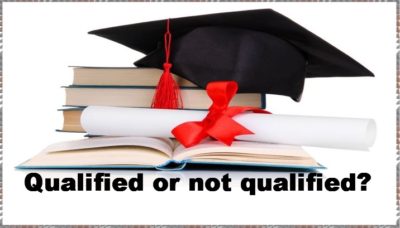 I have been working for Pension Life for five months.  I help Angie Brooks with blogging, images and social media networking. When editing a blog the other day, a question struck me: how do we know if anyone who offers a service is qualified to do so?  For example, be it the dentist, doctor or financial adviser. When we go to the doctor at, say, an NHS-registered surgery, we don´t ask for the doctor's certificate, qualifications or credentials.  We assume that the NHS has done all the checking and that the doctor we see is qualified.
Pension Life blogs often talk about regulated and unregulated firms and qualified financial adviser and unqualified financial adviser. The world of finance, unfortunately, harbours some downright greedy wrong'uns with pound signs in their eyes.  These wrong'uns are happy to swan about giving unqualified and regulated advice and hopefully stay under the radar.
I thought that a blog explaining the qualifications needed to advise someone on their pension and investments would be an invaluable blog to have in the Pension Life blog archives.
I work in pensions and finance, but I am not a qualified financial adviser. I have studied Multimedia and Cultural Studies – I have a bachelor of Arts degree – and here is where I apply my skills to – specifically – the pension side of finance. This does not, however, mean I am in any way qualified to give pensions and investment advice – as I am not qualified to do so.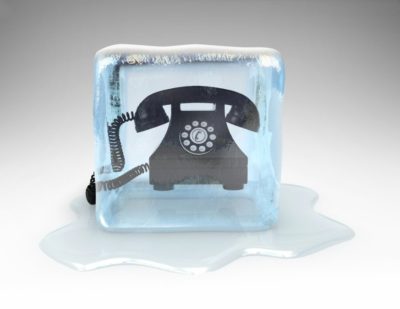 However, here in the Pension Life office we are well aware that there are many unqualified and unregulated people offering financial advice to pension holders. The tragic result is that many people are falling victim to pension and investment scams as they are not aware of the qualifications which must be held in order to offer this kind of financial advice.
Pension vampires are hidden around every bend. With cold calling, charming manners and compelling sales techniques, offering high returns with low risks, it's easy to be lulled into a false sense of security and trust these fraudsters with your money.
Lucky for readers, I am here to offer you knowledge and information to help you avoid falling victim to bad financial advice from an unqualified financial adviser.
Using advice from Chartered Global about financial qualifications, you can discover that:
Level 3 Financial Adviser Qualifications
The most basic or entrance tier is the certificate level which is classed as a level 3 qualification within the UK framework, equivalent to A levels. Level 3 qualifications include:
CertCII: Certificate in Financial Planning issued by the Chartered Insurance Institute
CertPFS: Certificate in Financial Planning issued by the Personal Finance Society
CeFA: Certificate in Financial Advice issued by the Institute of Financial Services
Cert IM: Certificate in Investment Management issued by the  Chartered Institute for Securities & Investment
Level 3 qualifications are sometimes held by adviser office staff and certain mortgage or protection advisers in a bank for example. These certificates require passing a selection of exams over 1-2 years and holders will have a general grounding in financial planning and financial services.
Level 4 Financial Adviser Qualifications
However, since 2012 financial advisers in the UK have been required to hold a minimum of a level 4 qualification to be able to continue to provide independent financial planning advice.The minimum required qualification to provide independent financial planning advice in the UK is now the diploma level, a level 4 professional qualification.
Look for the following letters or designations to identify a level 4 adviser:
DipCII: Diploma in Financial Planning issued by the CII
DipPFS: Diploma in Financial Planning issued by the PFS
DipFA: Diploma in Financial Advice issued by the IFS
IAD: Investment Advice Diploma issued by the Chartered Institute for Securities & Investment
Building on the certificate knowledge, level 4 advisers will offer a well rounded understanding of financial planning and products, from general investments, structured products, to basic pension, protection, tax and savings advice.
Level 6 Financial Adviser Qualifications
A full two levels higher are the profession's top tier of financial advisers; holders of level 6 qualifications equivalent to a bachelor honours degree. Completing a comprehensive suite of professional exams over many years, these top-flight advisers will be designated through one of the following:
APFS: Advanced Diploma in Financial Planning issued by the CII
CFPCM: Certified Financial Planner
Adv DipFA: Advanced Diploma in Financial Advice issued by the IFS
Advisers at this level will have advanced expertise in the main areas of general financial planning.
Clients who require expert advice in matters such as investment management and portfolio construction, complex estate planning, inheritance tax mitigation, the use of trusts in family wealth planning, pension and pension transfers, QROPS, personal tax planning, business financial planning or general holistic financial advice will always be better off consulting a level 6 adviser.
If your adviser claims a CII qualification use this link to check their credentials are up to date. Anyone claiming CII should be on this register.
http://www.cii.co.uk/web/app/membersearch/MemberSearch.aspx
*********************
CISI qualifications information:
Follow a progressive study route consistent with career paths in the financial services sector. Practitioners working in, or looking for a career in, Paraplanning should complete the level 4 Certificate in Paraplanning. Practitioners looking to work towards obtaining the CERTIFIED FINANCIAL PLANNERTM certification should complete the RDR-compliant Investment Advice Diploma with the Financial Planning & Advice unit included.
The CISI is able to offer candidates an FCA approved, RDR-compliant direct study pathway leading to the level 6 Diploma in Financial Planning and the globally recognised CERTIFIED FINANCIAL PLANNERTM certification, the pinnacle designation for financial planning.
Holding a CISI qualificationmeans that you are qualified to give Pensions advice. Anyone who states they have this type of qualification should appear on the CISI register.
To check you financial advisers claims to a CISI follow the link below and pop their name into the search.
https://www.cisi.org/cisiweb2/cisi-website/join-us/cisi-member-directory
edit: After publishing this blog I was offered some more information about financial qualifications. Holding a DipFA gives you a qualification similar to the above levels 4-6 which means they are qualified to give financial advice on retail investments ie Pensions. Here's their website so you can check any financial adviser who uses these letters after their name. Anyone claiming a DipFA should show up on their register. 
https://www.libf.ac.uk/members-and-alumni/sps-and-cpd-register
*********************
A company that rates well in being qualified & registered in Blevins Franks Spain, check out our series of blogs Qualified & registered? to see how the offshore companies who offer financial services rate on their staffs claimed qualifications, versus actually being qualified & registered – some of the results are VERY VERY scary.
*********************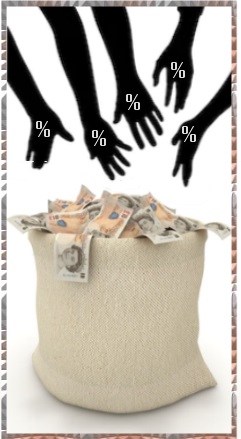 Some more points to bear in mind:
Even CII-registered qualified financial advisers can be bad guys. Despite being a fully qualified financial adviser AND a CII examiner, Stephen Ward, of Premier Pension Solutions has been responsible for a large number of scams. Ward was responsible for the ARK debacle, and he facilitated the CWM scam and Evergreen New Zealand QROPS. EDIT: Stephen Ward has been banned from acting as a pension trutsee!
Also, "introducers" lurk in the sidelines luring people in and then referring them in the direction of a qualified, regulated financial adviser, who in turn refers them to an insurance company, and finds a provider for the pension and investments etc etc. Unfortunately, this often results in not just one but several layers of commissions, charges and fees.  These all take their toll on your fund. Often referred to as fractional scamming, all of these people get a chunk AND there's an annual charge (regardless of performance – this is often a % of the original fund value); AND if/when you realise your fund is suffering you may well find there's an exit fee to top it all off.
So when venturing out for financial advice, please ensure you know that your adviser has the correct qualifications and regulation for the advice they are giving.  A good past-performance and track record would also be helpful.
Don´t be afraid to ask for proof of this – a qualified and ethical financial adviser will be happy to provide you with their credentials and background.
If the adviser veers away from the subject of qualifications, veer your custom and funds away quickly.
If the adviser avoids any question you would like answers to, avoiding giving him and his firm your custom.
Check all the facts and figures (absolutely all of them) before signing ANYTHING!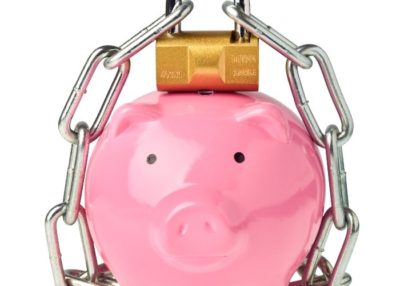 Get all the information in hard copy and read it at least three times or however many times you need to read it to be completely comfortable that you understand everything.
Be sure you know exactly where your funds are going, what the charges will be for the transfer and any annual fees and early exit penalties.
Keep a constant, regular check on the progress of your fund – many pension and investment providers now give online access to check the progress of your funds.
Choosing what to do with your pension can present a minefield of options and layers of paperwork which you might not understand. Ensuring the people you are dealing with are fully qualified financial advisers is a great start.  Here´s a link to Pension Life members Pete and Val´s video, they were both victims of the CWM pension scam and have been left with decimated fund. Pete states,
"Assume nothing with these people, if you do your doomed."
Please heed Pete´s advice and make sure you know all the facts about any proposed pension transfer and keep a regular check on how your pension is doing.
I am writing  a series of blogs about pensions, pension scammers and how to safe guard your pension fund from fraudster. Please make sure you read as many as possible and ensure you know everything you should about your pension fund transfer. If we can educated the masses about pension fraud we can stop the scammers in their tracks – globally.
Follow us on twitter to keep up on Pension Life news.