CONTINENTAL WEALTH MANAGEMENT BY JODY KIRBY (OR SMART OR BELL) – Now that Continental Wealth Management/Trust boss, Darren Kirby, is coming back to Spain to help sort out the mess, it is time to engage with his former partner, Jody, to find out what she has been doing to resolve the losses suffered by hundreds of victims.
Darren will, naturally, want to set the record straight, and help CWM victims get their money back after CWM "advisers" put their entire retirement savings into professional-investor-only structured notes.  Many of these notes failed – costing victims £millions.
I have no doubt that Jody Kirby (or Smart or Bell – or whatever name she is using nowadays) will be keen to get involved.  What exactly she has been doing to help the victims since September 2017 remains a closely guarded secret.  However, I am sure she will announce it pretty soon now she knows that Darren Kirby is coming back.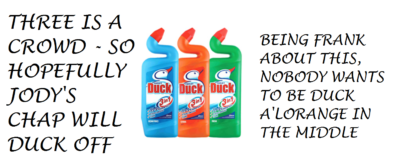 Jody and Darren will, obviously, have a lot to talk about – and I am sure she will appreciate the importance of being frank with him.  She will probably tell her current chap, Frank Pearson, to hop it while she and Darren debate the best way forward.  Hopefully Frank will have the grace to duck out of the way so as not to distract Jody and Darren from concentrating on their responsibilities.  After all, three is a crowd and Pearson doesn't want to get stuck in the way like an unwanted duck a l'orange!
44-year old Jody has her own fashion business and has openly admitted to having made millions out of financial services.  Once Frank is out of the way, she and Darren can put their heads together to formulate a plan to put that money to good use – in the interests of the victims of CWM.
A really smart way to approach this would be to write out a detailed account of everything that happened and who was responsible for each bit.  I believe Darren Kirby has already made a start on this with the help of Alan Gorringe.  This account will be especially helpful to us in the court proceedings.
As part of the frank account of the CWM disaster, all the victims will be keen to know what constructive ideas they both have for helping to put things right.  There has been way too much silence on this subject from all the CWM advisers to date.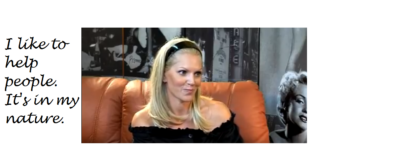 The victims will, no doubt, be pleased to see Darren and Jody committing to the rescue effort together.  Jody was – and still is – sole director of Continental Wealth Trust which traded as Continental Wealth Management.  A few years ago she described her role in the company on a television programme about "colourful" characters on the Costa Blanca.  She confirmed that she was in finance and that she had contributed to the success of CWM saying that it had "gone global".  She stated that while their main office was in Javea, they had also expanded into Portugal, Ibiza, Turkey and France.
Jody explained in the interview that her role in the company was not as a (qualified) financial adviser, but to expand the company and bring the best people on board to work for her and her colleagues.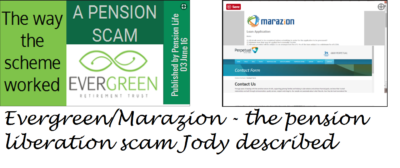 She goes on to say that CWM offers the "whole package for expats", advising on the investment of funds (although the firm was never licensed to do so).  She then explained how CWM offered "pension release" and detailed a scheme the firm offered whereby pensions could be transferred from the UK.  She called this "just amazing" and said they had been very successful at doing this.  She said the clients were told "we are going to give you money and it is not going to cost you anything – let's just find out what you have got in your pension – it will only cost you a little bit of time and we can change your life".
What she was actually describing was pension liberation fraud through a scheme called the Evergreen Retirement Trust – a QROPS in New Zealand.  CWM's "sister company", Premier Pension Solutions, run by Stephen Ward, was the brains behind this scam (and CWM did the cold-calling and lead generation).  300 victims lost £10 milion in this scheme, and it cost them 10% of their transfer value in fees, plus 50% of their "loans" in Ward's Marazion scheme.  So not exactly the "nothing" that Jody claimed it would cost the victims.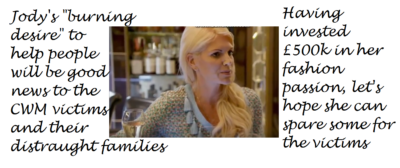 Jody stated that they had "helped so many families" by releasing their pensions, and said she liked to help people because it was "in my nature".  I am sure the CWM victims will be pleased to hear that – and then to see some evidence of her – and Darren – "helping" them.
In another television interview, at the penthouse suite in a swanky five-star hotel overlooking Hyde Park, Jody explained how she had put half a million pounds into her fashion business.  Over champagne, she told the interviewer she had ambition, drive and a burning desire in her.
Let us hope this passion translates into action and a commitment to helping the CWM victims who have lost much, most or – in some cases – all of their retirement savings.