International Adviser Awards create buzz around Quilter's, FPI's and RL360's facilitation of investment fraud and scams.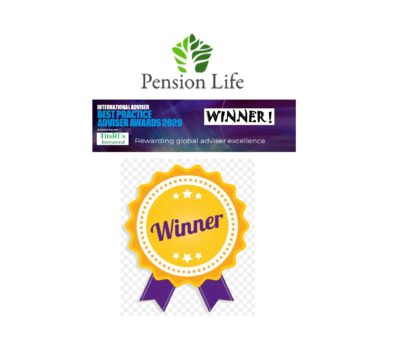 I am deeply flattered that International Adviser has invited me to enter for this year's "Best Practice Adviser Awards". The invitation was sitting – sparkling like a princess – in my inbox this morning. So, how could I refuse?
Pension Life is not, of course, an advisory firm. But I am sure International Adviser can think of a separate category for a firm which works towards bringing rogue "advisers" (in reality commission-hungry salesmen) and death bond providers to justice for the many scams they carry out and facilitate.
International Adviser's awards are, apparently, "designed to recognise financial advisers within the industry that are beacons of excellence in promoting best practice".
No doubt this also means acknowledging those which are beacons of fraud. Until the "chiringuitos" of the financial services world are shut down and jailed, best practice will always be held back.
Spain certainly leads the field internationally (which isn't exactly difficult) when it comes to warning about the very types of scammers which have traditionally had terms of business with Quilter, FPI, RL360, SEB and Generali: the "death bond salesmen" who have destroyed millions of pounds' worth of pensions and life savings.
International Adviser gives four reasons for entering the Best Practice Adviser Awards 2020 competition:
Highlight the success of teams within your business
Promote the key strengths that set your firm apart from the rest
Gain recognition within your industry for excellence in best practice
Use the winner's logo
As International Adviser informs me that the total value of this "amazing" package is over £10k, I thought I would give it a go – what have I got to lose?! Here are my responses to the above four points:
The teams within my business have got eight scammers in court on criminal charges of fraud and forgery. These scammers were illegally selling Quilter (OMI/Skandia) insurance bonds – as well as SEB and Generali.  Plus we've got nearly thirty more lined up ready for the criminal and civil courts in multiple jurisdictions in Europe and the UK.  All these scammers were putting cautious investors into high-risk, toxic investments offered by the insurance companies.
Promoting strengths that set Pension Life apart from "the rest" is slightly tricky because the only other firm that I know of which does anything similar is Niall Coburn's firm – Coburn Corporate Intelligence.  As published by International Adviser on 2.6.2020, Coburn is using Daniel Spendlove of law firm Signature Litigation to sue Quilter (aka Skandia, OMI, TitsRUs) and FPI (now owned by RL360) for millions of pounds' worth of investment losses caused to thousands of investors.
Gaining recognition for excellence will, of course, be very welcome – especially when a bunch of chiringuitos and overpaid executives at the death offices are behind bars.
I'm already experimenting with how my letterhead will look with the winner's logo on it.  I think the 30-second video will definitely feature Peter Kenny and David Kneesup in orange suits, and the daily bulletins will advertise the banning of commission-laden insurance bonds.
I assume my only competition will be the surfing, polo-playing Coburn who describes himself as "being committed to lending his critical thinking and expertise to complex regulatory, compliance and due diligence matters".
Coburn advertises himself as being B.A. LL.B, LL.M, Dip. Bus. Admin. I assume part of the above means he can swim and drive a bus. No doubt Signature Litigation find those qualities helpful.
Even if I don't win International Adviser's prestigious award, I am hoping my entry will foster a warm and fuzzy friendship with International Adviser Editor Kirsten Hastings. Ideally, she and I can sit together at the trial of Quilter International/FPI/RL360. We can talk girlie stuff and I can teach her how to write shorthand during the boring bits.
Not entirely sure where the trial will be held, but it had better be a venue as big as Wembley Stadium to accommodate the inevitable large crowd which will want to attend. This will include thousands of victims of Quilter International, FPI International and RL360. Many of these victims have lost their life savings, so they will no doubt want to be present to see the likes of Peter Kenny, Steve Braudo, Paul Feeney, Steve Weston and David Kneesup brought to justice.
I predict that the death offices will try to hang the chiringuitos out to dry and blame the failed investments on their "inappropriate advice". This is another reason why the courtroom will need to be big enough to accommodate a huge number of people: scammers from across the globe will need to be wheeled in to testify. The death offices will claim that all they did was make the bombs; it was the scammers who hurled them into the crowds of victims.
The court may want to ask the death offices why on earth they gave terms of business to so many unqualified, unlicensed spivs.
Any sober judge will struggle to understand why Quilter, FPI and RL360 accepted so many dealing instructions from barely literate con men (and women) – including a convicted murderer, several psychopaths, a long line of coke-snorting confidence tricksters/forgers, an alcoholic bar manager, several well-known serial scammers (including Stephen Ward) and a prostitute.
Even if Pension Life doesn't win the coveted International Adviser award, I guess we're likely to come second in our category. I wonder what the prize will be – lunch with Peter Kenny perhaps?