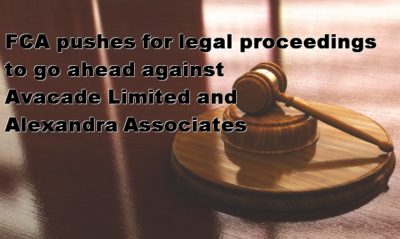 2,000 victims of fraudulent pension firms may be in with a chance of getting their funds back. In November, the FCA pushed for legal proceedings to go ahead against collapsed firm Avacade Limited, trading as Avacade Investment Options; and Alexandra Associates (UK) Limited, trading as Avacade Future Solutions.
Past prosecutions made by the FCA:
In 2016, the FCA proposed Alistar Burns of TaylorMade International should face a fine of £233,600, along with a ban. Earlier this year the case was seen in the Upper Tribunal, whilst upholding the ban, they chosen to lower the fine to £60,000. Here I believe the FCA made a good strong decision, but the Upper Tribunal then let them down by reducing the fine.
Court proceedings against  Capital Alternatives have been taking place since July 2013. The FCA alleged that Capital Alternatives used "false, misleading and deceptive statements" to lure unsuspecting investors into four toxic, high-risk investments (scams) between 2009 and 2013. Despite the High Court deciding in February 2014 that the schemes/scams were collective investment schemes, only two out of the sixteen defendants in this case have made settlements. Since this date, the other defendants have been appealing the decision and no other monies has been recouped.
This case demonstrates the problems surrounding prosecutions made, often the funds that have been scammed can not be located. Or the scammers hire good lawyers and squander money away by appealing the decisions again and again, causing massive delays on payback. Victims of Fast Pensions are also stuck with this problem.
*****
£86 million worth of pension funds were taken by Avacade and Alexandra Associates, and placed into Liberty SIPPS and then invested into dodgy investment schemes such as tree plantations.
It is not yet know how much of the pensioners´ money has been lost. However, it is clear that Alexandra Associates was not licensed to carry out the advice given.
Craig Lummis, Lee Lummis and Raymond Fox are named in the legal proceedings for being "knowingly concerned" in the alleged wrongdoing of Avacade and Alexandra Associates. The court has ordered that any wealth held by the companies should be used to compensate the victims.

Once again, this case highlights unregulated introducers – Alexandra Associates – posing as qualified financial advisory firms, offering "free pensions advice" to lure in unsuspecting victims. In many of my blogs, I try to raise awareness of this trick: nothing in life comes for free. Often, firms offering this "free review", will be rogue firms. Whilst the review may well come for free, there are often undisclosed fees and costs that will be imposed on the value of your pension fund – often making a large dent in your savings.
Unfortunately for the victims, they will not notice these – usually higher than average – fees until it is too late. Pension Life has many blogs that can help you to avoid being scammed, recommending the right questions to ask your adviser – before you sign your precious pension fund over.
You can also read blogs that will help you know what qualifications your adviser should have in order to be in an educated and qualified position to legally advise you on a pension transfer and pension investments. If in doubt, you can say "NO" and walk away from the deal, providing you have not signed anything (although there should be a 30-day cooling off period). Try reading up on past scams and becoming familiar with the names of scammers working in the pensions field.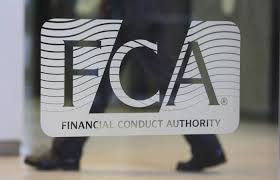 Mark Steward, director of enforcement at the City regulator, said:
"The FCA is seeking injunctions, declarations and restitution orders to prevent further breaches in schemes which were unlawfully promoted to the public using false, misleading and deceptive statements."
What a relief to hear this statement being made by an employee of the FCA (about blooming time!). Pension Life has long been waiting for the FCA to pull their finger out and start prosecuting pension scammes. With positive action like this, we could have had all the pension scammers locked up by Christmas and the victims´ monies returned to them. I'm sure that those who have lost so much to these crooks would be over the moon to be able to tell their families that they are once again financially secure (rather than financially ruined).
I have a long list of fraudulent pension firms and serial scammers that I plan to forward to the FCA (yet again). However, in reality, I do wonder how many cases the FCA can actually deal with in one year. Given their past track record, I'd say this is their annual big bust. The other scammers are safe and the victims will be left to wait and wonder when their cases will be dealt with.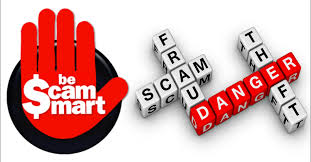 On the plus side, the FCA have certainly had a busy month. Alongside their prosecutions, they have launched their ScamSmart campaign, teaming up with The Pensions Regulator. The campaign encourages people who are concerned that they may have been approached by fraudsters to report it via the ScamSmart website. It also raises awareness about checking that the firms consumers are using are regulated to provide the advice they are offering.