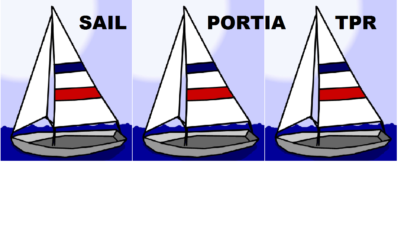 SAIL FINANCIAL AND TRAFALGAR MULTI ASSET FUND: What is the connection?
Who is behind Sail Financial?  And what is the connection to Trafalgar Multi Asset Fund?  We know Trafalgar Multi Asset Fund was originally run by James Hadley as "Victory Asset Management" and that Hadley had also been behind the Capita Oak, Henley Retirement Benefits Scheme and Westminster pension scams: wound up by the Insolvency Service; now in the hands of Dalriada Trustees and under investigation by the Serious Fraud Office.
We also know that the £120 million of store pods purchased for Capita Oak, Henley RBS and hundreds of SIPPS are now probably worthless and Store First is subject to a winding up petition due to be heard on 1st August in Manchester.
In addition to being the Investment Manager of the Trafalgar Multi Asset Fund, Hadley was also the "financial adviser" in the form of his firms Global Partners Limited and The Pension Reporter – a "trading style" of Hadley's Nationwide Benefit Consultants.  But none of these firms were licensed for pension or investment advice.
In fact, Nationwide Benefit Consultants were an appointed representative of Joseph Oliver – Mediacao de Seguros LDA, a firm registered with the FCA.  Joseph Oliver is a UK branch of a Portuguese firm and has permission for insurance mediation under both the FCA regulations and those of the Portuguese insurance regulator.
However, Joseph Oliver's Marcus Groombridge has stated:
"I can confirm that James Hadley and Nationwide Benefit Consultants Ltd were appointed on the 29th of May 2014 and terminated on the 8th of April 2016. The permission for insurance mediation covers pension advice."
Phew!  What a relief.  I am now looking forward to Mr Groombridge's full cooperation with putting James Hadley's victims back into the position they should have been in had they not been scammed into investing their pensions in the Trafalgar Multi Asset Fund in the first place.  I will also probably remind Mr Groombridge that the Trafalgar matter is under investigation by the Serious Fraud Office – along with other pension scams "distributed" by James Hadley in 2012/13.
If there hadn't already been enough misery for the hundreds of victims of the Capita Oak and Henley Retirement Benefit schemes run back in 2012/13 – Hadley had also been operating pension liberation in the form of "loans" from his company Thurlstone, based in the Seychelles.  The victims have now been sent tax demands. But Hadley and his solicitor, Mark Manley of Manleys Law, have ignored pleas to indemnify the victims from these crippling tax liabilities.
I have often wondered what people like Hadley do after their latest scheme collapses or implodes.  History tells us that they simply get straight on with their next one – and in fact had probably started it already.  Hadley, born in September 1980, has been a director of seven companies (according to Companies House):
Nationwide Benefit Consultants (active)
Nationwide Corporate Benefits (active)
Proactive Administration Solutions (active)
Nationwide Trustee Services (dissolved)
Ashton Abbott (dissolved)
Nationwide Tax Administration (dissolved)
Admin Protection (dissolved)
Hadley has resigned from Nationwide Benefit Consultants and Nationwide Corporate Benefits – and appointed someone called Raymond Hampton as a director.  But Hadley remains a director of Proactive Administration Solutions.  So perhaps that is one to watch.
Hadley's background is in the "distribution of pension schemes" (his words).  He has worked closely with the cold-calling and lead generation firms (such as Jackson Francis, Sanderson Clarke and Barncroft Associates run by Hadley's mates Ben Fox and Stuart Chapman-Clarke) who were involved in the Capita Oak and Henley scams.
So what is Hadley doing now?  Perhaps whatever project he is working on involves trying to make enough money to compensate the victims of Capita Oak, Henley, Westminster and the Trafalgar Multi Asset Fund – all of the schemes are now under investigation by the Serious Fraud Office.  It is also probable that Gibraltar Trustees STM Fidecs no longer want terms of business with James Hadley now that so many of his schemes are subject to criminal investigations.  STM Fidecs also probably now realises it was a serious conflict of interest taking business from an adviser who was also the Investment Manager to the Trafalgar Multi Asset Fund – which is now in the process of being wound up.
While I was idly puzzling over what Hadley's next scheme might be, I started hearing reports about a firm called Sail Financial doing the rounds of firms in Europe – touting offering to do "introducing" and cold calling.  Looking at the Sail Financial website, it is impossible to see who is involved in the business – no names, no address, no regulation. According to the Companies House register, Sail Financial – incorporated on 8.5.2015 – has two directors: Robert Hathaway and Brian Westhead.  Neither of those names rang any bells with me.
Hathaway has no other directorships listed.  However, Westhead does: he is listed as a director of a dissolved company called BIGB22 (08559856).  This company's previous names were Portia Financial and The Pension Reporter: James Hadley's firms.  These firms have a history of being involved in pension and investment scams, cold calling and unregulated financial advice.  The victims of the Trafalgar Multi Asset/STM Fidecs pension and investment scam were introduced and "advised" by Portia Financial, GPL (Global Partners Ltd) and The Pension Reporter, with advice letters signed by James Hadley and Tom Biggar.
So clearly there is a connection between Sail Financial and various firms and schemes run by James Hadley – including Trafalgar Multi Asset Fund.  Perhaps James Hadley is sailing round the Mediterranean now?  I just hope he doesn't have one glass of champagne too many and fall overboard.