STM Fidecs has played its "get out of jail free" card, avoided January's court hearing and agreed to "cooperate" with the Gibraltar Financial Services Commission (GFSC) – allowing auditors Deloitte to probe STM's dirty books.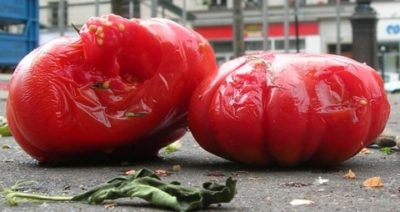 I was more than a little miffed because I was looking forward to a nice day out in Gibraltar. I had my packed lunch all planned – spam sandwiches, hard-boiled eggs and ripe tomatoes (with a few spares in case I got a chance to lob one or two at Alan Kentish and David Easton).
Instead, Deloittes are going to "probe" STM's undoubtedly cooked books. Fraudsters Alan Kentish and David Easton might try to hide some of the dirtiest stuff. (And in case some eager defamation lawyer is reading this, "fraudsters" is what Kentish and Easton called themselves on Facebook).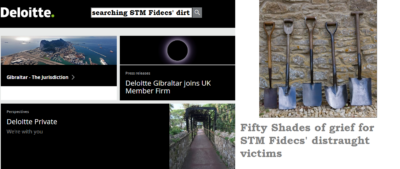 I will, of course, be more than happy to help Deloittes see the whole picture – rather than just what the Fraudsters want them to see. I will happily buy a whole shed full of spades as well as several boxes of latex gloves and surgical masks. However, the most important way in which I can assist them is to give them details of the various scams which the Fraudsters have operated and facilitated.
The Gibraltar regulator has for some time been trying to expose STM's various nefarious activities – while Kentish and Easton have doggedly and desperately wriggled and slithered out of reach. The Deloitte investigation will finally expose the company's internal compliance failures and conflicts of interest.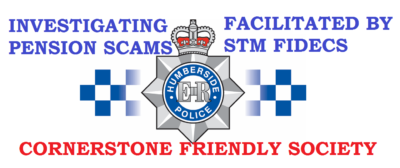 Deloittes will need to concentrate on at least three main areas: Trafalgar Multi-Asset Fund; Cornerstone Friendly Society and Blackmore Global. They will also need to liaise closely with the Serious Fraud Office which is investigating the Trafalgar fund scam and the West Yorkshire and Humber Police which is investigating the Cornerstone scam.
If Deloittes are going to be able to conclude their investigations into STM by the end of March 2018, they will have to ask many probing questions to establish the extent of STM's "compliance failures" (aka facilitation of financial crime).
Why did STM accept business from serial scammer XXXX XXXX's unlicensed firm Global Partners Limited?

Why did STM accept hundreds of transfers from UK residents in whose interests it was NOT to swap their British pension arrangements for an expensive QROPS?

Why did STM allow these victims to have funds invested in XXXX XXXX's own fund – Trafalgar Multi-Asset (a UCIS which is illegal to promote to UK residents)?

Did STM not consider it to be a conflict of interest for the "adviser" and fund manager to be one and the same person? Especially a person with a sordid track record of operating pension scams such as Capita Oak, Henley, and Westminster?
Chief executive Alan Kentish has described the Deloitte "deal" as a workable solution and is jolly pleased to have avoided January's court hearing. He has also said that the hearing wasn't in either STM's or the GFSC's interests.
I suspect both STM and the GFSC knew it was very likely that quite a few STM victims whose pensions are in tatters were likely to turn up and that the hail of ripe tomatoes was likely to make quite a mess of the Supreme Court's wallpaper.
Meanwhile, Alan Kentish and another STM Fraudster are still being investigated by the Gibraltar Police Money Laundering Unit. I just hope they don't get hauled off to jail before Deloitte get to finish their digging and probing – as that might delay the publication of the report.
So what has prompted all this recent flurry of action? In November 2017, the GFSC wrote to STM Fidecs and outlined their concerns. These included – among other things:
Effectiveness and oversight of STM Fidecs' internal compliance functions
High turnover of staff in Compliance Officer and Money Laundering Regulatory Officer roles
General suitability and experience of compliance staff
Exercise of corporate governance across all of the STM companies
Compliance with legal and technical requirements in relation to the operation of client accounts
Level and nature of due diligence undertaken when accepting new QROPS business and whether legal and regulatory obligations are/were being met
Nature of investments made in relation to QROPS e.g. the Trafalgar Multi-Asset Fund – linked to serious customer detriment and alleged fraud
I think Deloittes also ought to look into why STM Fidecs' own staff were bullied into "looking the other way" when they were worried about compliance issues (and then paid off to keep them quiet).
Finally, STM Fidecs has now announced it will be moving from Gibraltar to the UK. This move comes after what Alan Kentish has described as "unexpected challenges". Kentish remains bullish, however, about the company's profitability. However, he still fails to express any concern for the hundreds of STM Fidecs' victims who will inevitably see heavy losses in their pension funds and will suffer poverty in retirement. Shame on this callous character.
*************************************************
As always, Pension Life would like to remind you that if you are planning to transfer any pension funds, make sure that you are transferring into a legitimate scheme. To find out how to avoid being scammed, please see our blog: