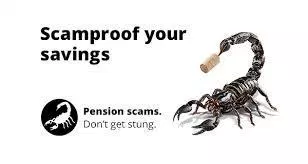 The Pension Scams Industry Group (PSIG) has carried out a pilot survey on pension scams. The survey has identified seven key findings and concluded that most scams are carried out by rogue advisers and unregulated "introducers". This is something we write about regularly, so it is great that PSIG has finally caught up.
Henry Tapper wrote a blog about the survey, 'Shining light on pension scams.' He wrote:
"Another significant concern was member awareness of advice. PSIG stated, after they found in almost half (49 per cent) of cases, the member had limited understanding or appeared to be unaware who was providing the advice, the fees being charged, or the receiving scheme to which the transfer would be made."
A lack of understanding of the way the financial industry works is something that the scammers play on.

Many of our blogs here at Pension Life focus on getting information across to the public. You owe it to yourself to understand how the pension system works. This understanding will empower you and your money, protecting it from the scammers. We provide the platform for this information, you just need to read it.
However, time and time again we find we hit brick walls when sharing information.
Our blogs are shared on lots of social media networks. I find in many cases – especially on Facebook – that the links to our blogs will get deleted after the admins refuse to approve them. Some readers state that the blogs we write about expat scams are not relevant to expat issues.
We have been told that our blogs which highlight what questions to ask your adviser are of a commercial and marketing nature. Yet in none of our blogs do we try to sell anything – we just offer knowledge and warnings about how to safeguard your pension.
When met with this negativity, how do we get the information out there? How do we educate the public?
Future unaware victims need to know what to look out for and how to avoid a scam. Otherwise, the cycle will continue. The scammers will outsmart the public and they will continue to get rich off the ignorance of the public. And the victims will continue to see their life savings vanish.
As the saying goes, "ignorance is bliss". However, if the ignorance leads to you signing your life savings over to a rogue financial adviser – whose only interest is purloining as much of your fund as possible – ignorance is in fact negligence.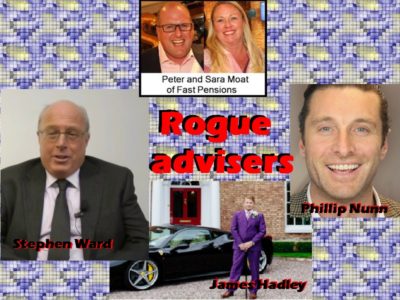 You may think you can trust a financial adviser, but we live in a world full of scammers and crooks – quite a few of which are financial advisers. Some of them are very greedy and will stop at nothing to fatten their bank balance at your expense. They have no conscience when it comes to living a lavish lifestyle funded from another's grim fate.
At school, they teach us about history, geography, maths and more. There is no subject about how to look after your money. Basic education on how to look after our pennies or how to finance our future is not included in the curriculum.
Knowledge is important when it comes to your finances.
I can honestly say that before I started this job, I knew very little about pensions and how they work. I simply knew that a pension was something you get when you are 'old'.
But 'old' comes round too quickly. Whilst working hard, building, saving and living your life. Time flies by.
It is all too easy for a rogue adviser to contact you out of the blue about a
"free pension review" and lure you into a scam.
At Pension Life, we are dedicating our time and words to help educate and inform you about pensions. Our blogs are full of information about scams, what questions to ask when transferring your pension and how to avoid falling victim to a scam.
Make sure you know what questions to ask your IFA.

Above all else – safeguard your pension from the scammers.
Don't spend your life saving for your future, just to let a rogue adviser snatch it away and spend it on theirs.
We have put together ten essential standards that we believe every financial adviser and their firm should adhere to. Make sure you read the blog and ensure your financial adviser can meet these standards. If he can´t – find one that can.