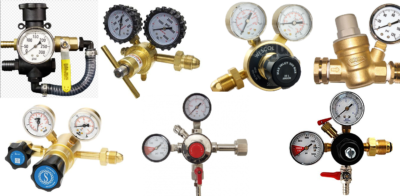 Regulators and scammers; cops and robbers; cowboys and indians. Each has their role: cowboys fire their six shooters and dodge the injuns' arrows valiantly; cops drive their police cars at breakneck speed to corner the robbers in a dark alley; regulators waggle their flaccid willies and watch the scammers walk all over them.
In the week my great friend had his appendix out (somewhat hurriedly as it happens) I thought I would write a slight variation on the Three Sausages poem:
Regulation, regulation, regulation,
Three scammers went to the station,
One got crushed, one got killed, 
And one got a huge operation. 
Now, I am not suggesting I want the scammers crushed or killed – nor even that they suffer the same pain and discomfort that my mate has gone through in hospital this past week.  But I do want them stopped from harming more victims and destroying more life savings.  And, of course, put behind bars where the only thing they can scam is the soap on a rope.
WHAT DO REGULATORS NEED TO DO AS A MATTER OF URGENCY?
All regulators in all jurisdictions where has been a history of scamming and mis-selling need to work closely with governments, tax authorities, financial crime units, ombudsmen and the press.  There has to be a "zero tolerance" attitude to scams and scammers – and all those responsible have to be brought to justice.  And publicly so.  It is clear that most regulators – including the FCA – are limp, lazy and useless and this has to change.  Here are some examples of regulators' failures in each jurisdiction:
UK:
Allowing unregulated firms to provide financial, pension and investment advice freely and without sanction in the UK.  Sometimes these firms have an insurance license – sometimes none at all
Not sanctioning regulated firms for clear breaches and/or fraud – such as Gerard Associates which was introducing Ark victims to Stephen Ward of Premier Pension Solutions as far back as 2010, and was then providing "advice" to Ward's London Quantum victims
Ignoring firms such as Fast Pensions who have defied 37 Pensions Ombudsmen's determinations
Failing to coordinate criminal prosecutions against the scammers behind numerous scams who ruined thousands of lives and cost hundreds of millions of pounds' worth of life savings
Failing to use existing legislation provided by FSMA 2000 to prosecute advisors (regulated and/or unregulated) overtly contravening the ban on communicating invitations to retail clients to invest in Unregulated Collective Investment Schemes
Announcing ineffective crack-down plans  by newly-appointed government minsters who have failed to grasp the enormity of the pension scamming industry and the desperate plight of thousands of pension scam victims
Failing to police and sanction negligent pension trustees such as STM Fidecs for accepting members introduced by an unlicensed adviser: XXXX XXXX of Global Partners Ltd/The Pension Reporter – who was also the fund manager for the UCIS that all the victims had their pensions invested in and which is now being wound up
Refusing to communicate with members on the progress of the winding up of the Trafalgar Multi Asset Fund which had been run by XXXX XXXX
Omitting to take action against STM Fidecs for its role in the Cornerstone Friendly Society investment scam
Taking no action against Trustees, Integrated Capabilities Malta Ltd (ICML) for accepting retail members from an unlicensed firm in the Czech Republic and knowingly permitting investments in Nunn McCreesh's UCIS: Blackmore Global, as well as Malta-licensed fund Symphony – a sub-fund of the Nascent Platform that is licensed only for professional investors
Not sanctioning Customs House Global, that runs the Nascent Platform, for inadequate due diligence and accepting unscrupulous sub-fund managers (such as XXXX XXXX, investment manager of failed TMAF and later, the recently wound up Symphony Fund) that exploit the platform for the sole purpose of pension scamming
Not sanctioning Investors Trust for accepting high-risk UCIS investments for retail investors: Blackmore Global and Symphony
Allowing an unlicensed firm – Square Mile Financial Services – to operate freely in the EU, providing pension and investment advice with only an insurance mediation license
ISLE OF MAN AND IRELAND:
Ignoring insurance companies which accept investments in UCIS funds and professional-investor-only instruments for retail investors
Failing to recognise those registered Closed-Ended Investment Companies whose true nature is as a Collective Investment irrespective of their form, such as Blackmore Global (registered number 010221V), that intentionally circumvent the stricter regulations imposed on collective investments, specifically to hide their financial accounts and the sub-funds which invariably include unsigned loan notes and high-risk hare-brained projects
Permitting brokers to use unqualified advisers to scam investors into high-risk, high-charges products
Allowing a bank – United Overseas Bank – to steal £2.5 million from a British client and taking no action
Failing to act against a pension liberation scam – Evergreen Retirement Benefits Scheme – run by Simon Swallow who was working with Stephen Ward of Premier Pension Solutions and operating Marazion "loans"
Ignoring Concept Trustees (Guernsey) who offered retail investors the EEA Life Settlements UCIS and then accepted investment instructions from unlicensed, un-insured Stephen Ward of Premier Pension Solutions
****************************************************************
As always, Pension Life would like to remind you that if you are planning to transfer any pension funds, make sure that you are transferring into a legitimate scheme. To find out how to avoid being scammed, please see our blog: