Ten Essential Standards For Pension Advice:
The ongoing war against pension scammers continues with no sign that the end is near.  The authorities stand idly by – facilitating mis-selling and outright fraud.
The only conclusive way to stop scammers is to ensure there are no victims for them to scam. AND the only way to do this is to educate consumers and drum the TEN STANDARDS into them.
PENSION SCAMMERS MUST BE STOPPED!
Ten Essential Standards For Pension Advice:
Do you know what a pension scammer looks like? The unfortunate answer is, he looks like any other Tom, Dick or Harry (or James, Stephen or Darren) walking down the street. Not only is he good at disguises, he also has the gift of the gab and he will have you convinced that the pension transfer he is offering you will pave the rest of your life with gold. In reality though, the gold will be short lived (or non-existent), and some or all of your fund will probably go poof! (along with the adviser).
Much as a master illusionist takes your breath away with his magic, a master scammer takes your money away with his silver tongue. You will be left wondering just how this smart-looking, sleek-talking 'adviser' managed to leave your pension – and probably your life – in tatters. 
We have compiled a list of ten standards that EVERY firm offering pension advice should adhere to.  Every qualified adviser working for an advisory firm should also be able to meet all of these standards. On Facebook recently, one reader stated: "Why would anyone respond to an unsolicited offer to manage their money from a complete stranger?" The answer is, "I don't know, but they do!".  So, get to know a financial adviser long before you let them anywhere near your finances.  
In the case of Capita Oak, for example, we saw many targeted victims who were struggling financially.  So, the offer of a lump sum release and the opportunity of an investment that promised "guaranteed returns" was music to their ears.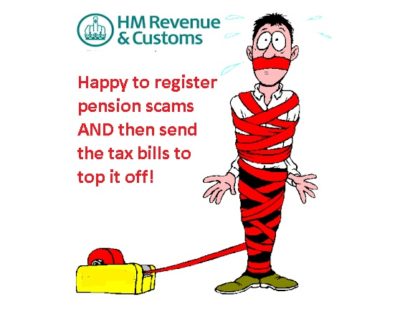 Many of the victims didn't stop to think; didn't pause to ask the right questions; or do any research to make sure the pension offer came from a viable, credible, regulated firm. The victims just said "yes" as they thought the transfer would make life easier.
For example, with the awful benefit of hindsight – six years on – the Capita Oak victims are grappling with tax demands from HMRC and the possibility that the investment they are trapped in will go into liquidation.  These people all wish they had stopped and thought before going ahead.
Sadly, the Capita Oak members who were defrauded by a bunch of scammers, (many of which are under investigation by the Serious Fraud Office) such as XXXX, Stuart Chapman-Clarke and Stephen Ward, are not alone.  Thousands of other victims of both UK-based and offshore scams and mis-selling are facing similar regrets: these include victims of scams such as Evergreen New Zealand QROPS; Fast Pensions, Trafalgar Multi Asset Fund/STM Fidecs; Blackmore Global Fund; and Continental Wealth Management.
Mastermind serial scammer Stephen Ward has orchestrated a whole array of different scams over the last nine years.  One of the biggest ones was Continental Wealth Management – a 1,000-victim scam. Ward was once a fully qualified and registered adviser and a pension trustee. He has destroyed dozens of pensions funds and thousands of victims' lives. Yet he has never been prosecuted or forced to pay back even one penny of his victims' losses.  Only at the end of 2018 was he finally banned from being a pension trustee. 
Most of the known scams used cold-calling techniques to reel in their victims. Whilst we saw a cold-calling ban on pension sales in 2019, we have already had reports that sneaky firms have changed their scripts to avoid fines. AND we are now seeing scammers focus their targets back onto expats. Which makes us worry there will be more QROPS disasters in the pipeline from now on.
Just a few minutes of research – as well as knowing the right questions to ask and understanding what standards an adviser and firm should adhere to – could have prevented past victims from losing so much of their precious pension pots.  We can't change what happened in the past – other than to take action against the scammers and negligent advisers – but we can help consumers understand what they should be looking for in an adviser:
STANDARDS ACCREDITATION CHECKLIST FOR FINANCIAL ADVISERS: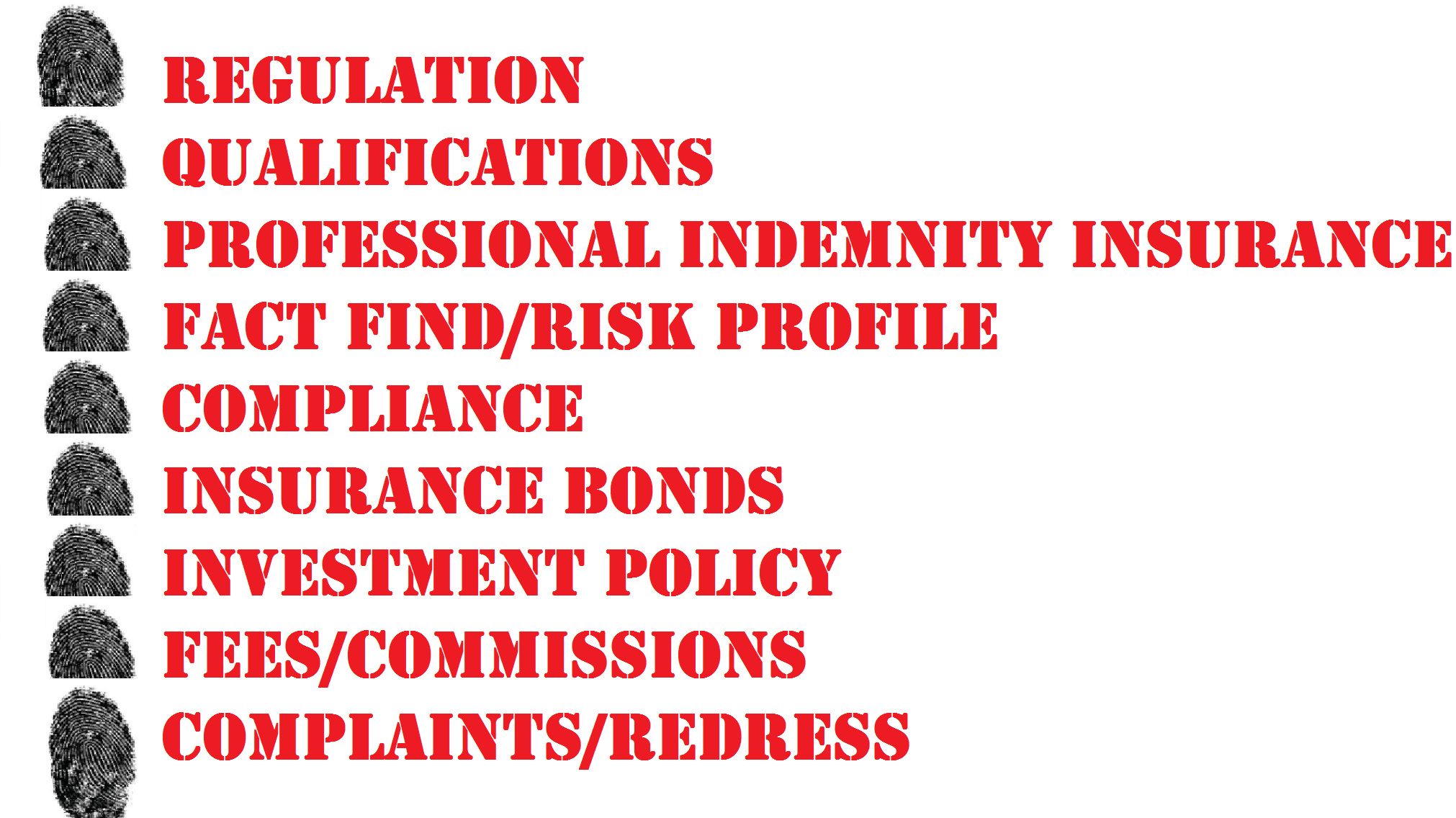 Proof of regulation for all services provided by the firm and individual advisers in the jurisdiction where advice is given
Evidence of appropriate qualifications and CPD for all advisers
Professional Indemnity Insurance
Details of how fact finds are carried out, and how clients' risk profiles are determined and adhered to
Details of the firm's compliance procedures – assuring clients of the highest possible standards
Clear and consistent explanation and justification of the use of insurance bonds for pensions and investments
Clear policy on structured notes, UCIS and in-house funds, non-standard assets and commission-paying investments
Full disclosure of all fees, charges and commissions on all products and services at time of sale, in writing
Account of how clients are updated on fund/portfolio performance
Evidence of customer complaints made, rejected or upheld and redress paid
If the firm you are thinking about using for your pension transfer do not adhere to all of these standards, find one that does. Your pension pot is your life savings – so don't entrust it to any old unregulated firm or dishonest scammer.  Remember, thousands of victims have already failed to ask the above ten questions – and will regret it for the rest of their lives.