GFS QROPS LIQUIDATION: It is with a heavy heart that I have decided to ask the GFS Superannuation Scheme 2 (Hong Kong QROPS) members to support a petition for the winding up of the scheme and the liquidation of the underlying assets.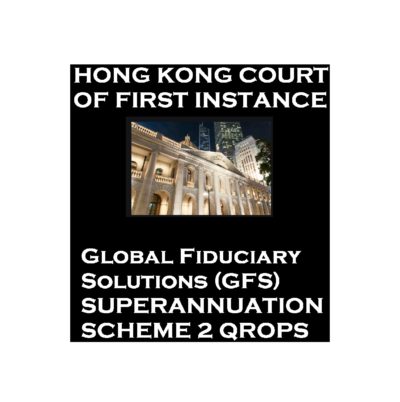 For two years, I have been waiting for due process through the courts of Hong Kong to produce the desired result: a clear determination as to who the trustee is and permission for that trustee to take the appropriate action to release the members. I have resisted taking any action which could have prejudiced these proceedings. However, in recent weeks, it has become clear that the court proceedings are not likely to produce the desired result – either any time soon or at all. Meanwhile, the GFS members are trapped in a nightmare of uncertainty – unable to access their rightful benefits. The GFS members need two things urgently:
1. Their funds back – either the cash held or the funds redeemed out of the high-risk, illiquid, unregulated investments into which their pension savings had been placed fraudulently

2. Justice for the scammers who conned the members into transferring their pensions to a Hong Kong QROPS in the first place; and then tricked them into investing the money into these inappropriate, high risk, illiquid funds. One of the scammers was David Vilka of Square Mile International in the Czech Republic. Vilka (pictured below with his partner in crime – Fatty Ferguson) has a long track record of conning victims into high-risk investments which pay him fat commissions.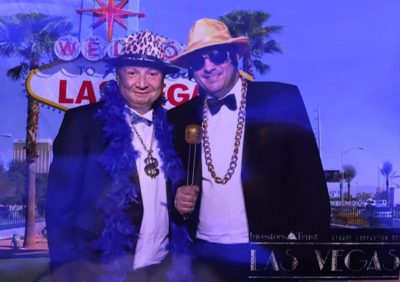 It is now nearly two years since I first provided an affidavit to the court as to the unsuitable investments and the provenance of the "advisers" who cold called the members, and then – inevitably – made large commissions from the investment commissions.
A great deal of time, effort and money has gone into the court proceedings, but it must now be acknowledged that it has brought the members no nearer to getting their pensions back (with the possible exception of those members who escaped having their funds invested and are still sitting in cash).
I am, therefore, going to ask the court in Hong Kong to order the winding up of the scheme and a full investigation into the investments – including to whom investment introduction commissions were paid – to be carried out. This should also include an application for the winding up of the underlying funds: Blackmore Global, Swan, GRRE, Eco Vista and Granite if possible.
There is always a cost to liquidation proceedings, but I consider we have now reached the stage where the investors have got 100% of nothing, and we need to pursue (vigorously) the chance to at least get a lower percentage of something.
Let us look at the background to QROPS scams. There is nothing inherently wrong with a QROPS. It is nothing but a "wrapper" which is registered by HMRC and can accept transfers from UK, HMRC-recognised pension schemes. This is important, as any person who transfers a pension to a non-HMRC recognised scheme is liable to a 55% tax charge as the transaction would be an UNAUTHORISED PAYMENT.
But let us be clear: a scheme is given "recognised" status by HMRC because the administrator/trustee of the scheme says it complies with HMRC's rules. HMRC does nothing to verify this – and if they decide some time later that the self-certification of the scheme was wrong (either deliberately or accidentally) then any members would get hit with a 55% unauthorised payment tax charge.
The "O" in QROPS stands for "Overseas". This means that a QROPS is supposed to do what it says on the tin: "provide an overseas pension for people living overseas". This is the spirit of the QROPS legislation. A QROPS should only rarely be used for UK residents with high-value pension funds. A QROPS should NEVER be used for UK residents with low-value pension funds.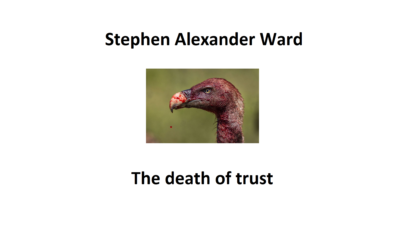 However – for years – scammers have seized upon QROPS and abused them as a golden opportunity for scamming victims out of their retirement savings. As far back as 2009, Stephen Ward of Premier Pension Solutions was operating pension busting out of several New Zealand QROPS including Southern Star and Endeavour. Ward was, of course, earning huge commissions out of the transfers and the liberations.
In 2012, after the collapse of the Ark (occupational pension) scam (which destroyed nearly 500 victims' pensions totalling £27 million), Ward turned his attention to the Evergreen New Zealand QROPS. This operated 50% liberation and destroyed 300 victims' pensions totaling £10 million – earning Ward 10% on the transfer fee and further fat commissions on the underlying Penrich and Spectrum investments.
Since then, the use of QROPS for investment scams has become rife – replacing the previous weapon of preference: the bogus UK-based occupational scheme. Finally the Malta Regulator (MFSA) has introduced stiffer rules to try to prevent this. A prime example of a large-scale scam involving various QROPS in Malta, Gibraltar and Guernsey was the Continental Wealth fraud which involved 1,000 victims and £100 million worth of investments. Investors' life savings were placed in pointless, commission-laden insurance bonds such as OMI, SEB and Generali, then invested in toxic structured notes which paid the scammers further hefty commissions.
In 2014, STM Fidecs in Gibraltar was operating a scam in partnership with known scammer James Hadley (who had been behind the Capita Oak scam and is now under investigation by the Serious Fraud Office). STM accepted 400 transfers from Hadley – an unqualified and unregulated adviser – in respect of UK-resident victims who should never have been transferred to an offshore scheme. STM then accepted £21 million worth of investment instructions into Hadley's own fund: Trafalgar Multi Asset. This fund – a UCIS fund which was illegal to promote to retail UK residents – is now being wound up and the investors could face a total loss.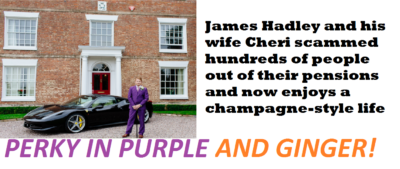 In parallel, Harbour (another QROPS provider) in Malta (which had rejected Hadley's Trafalgar scam) was accepting transfers and investment instructions from David Vilka into the Blackmore Global investment scam. Vilka was also using Integrated Capabilities and Investors Trust to earn even more eye-watering commissions from flogging Blackmore Global. Ironically, STM now owns Harbour Pensions – having bought the firm out and paid former owner Justin Caffrey £1 million.
Investigations into the Blackmore Global investment scam have been ongoing for several years. The fund falsely claims the Investment Manager to be a company in Spain called Meridan Capital Partners (who claimed they had never heard of Blackmore Global – or the scammers behind the fund: Patrick McCreesh and Phillip Nunn). There have never been any audited accounts for the Blackmore fund. However, it is known that the underlying assets include Swan and GRRE – funds into which the GFS members are also invested.
There are two camps of GFS members:
a. Those who were invested in Blackmore Global, Swan, GRRE, Eco Vista and SN Granite funds and, apparently, "locked in" for between five and ten years
b. Those who were not invested in any of these UCIS funds, but who are still in cash and appear to be trapped somewhere between the conflicted trustees in Hong Kong. Some of these members are in Hansard insurance bonds. Hansard will not release their money until the issue of the trustees is clarified or the trustees voluntarily reach agreement.
Part of the reason for my decision is that it is clear that one of the investments – the Blackmore Global fund – is part of a wider investment scam. This fund is also invested in the other funds: Swan and GRRE etc., and is run by Phillip Nunn and Patrick McCreesh who were running the lead generation and cold calling operation for the Capita Oak/Henley pension scam. All those involved in Capita Oak are now under investigation by the Serious Fraud Office.
Blackmore Global is part of the Blackmore Group which also operates a bond called Blackmore Bond. This bond was promoted by Surge Group (Paul Careless) which was also responsible for the promotion of another failed bond: London Capital & Finance. It is public knowledge that Surge was paid over £100 million to promote these two bonds. LC&F is now being wound up by Finbarr O'Connell (below) of Smith & Williamson. Careless is now under investigation by the Serious Fraud Office following his arrest in June 2019.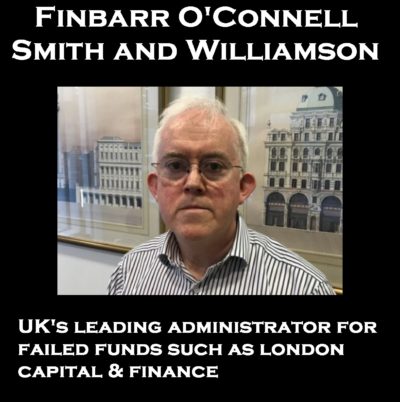 I will be sending members a letter of authority to sign which I will submit to the court in Hong Kong in support of the petition. I am instructing solicitors immediately. Please be advised that this decision has been taken with the greatest of regret. I have watched and waited quietly while the different parties have spent a fortune on legal fees – but members are still in limbo. I cannot allow this to continue: wasting members' precious remaining years.
I know that members have been frustrated by the lack of news, and I am deeply sorry. However, it was not prudent to give out information while there was a possibility that the matter could have been resolved in court – or, preferably, amicably. It would have been irresponsible of me to disclose anything that could have prejudiced the proceedings or hindered a possible resolution to the deadlock in the litigation.
We are now way past that point. Against a backdrop of the legal stalemate in the Hong Kong court; multiple associated investigations by the Serious Fraud Office in similar cases; numerous winding-up orders against various funds and bonds with links and similarities to this case; the complete absence of any audited accounts by any of the funds in which the GFS members' pensions are invested; evidence of pension liberation; absence of full disclosure or cooperation by the parties involved, I don't believe there is any alternative.
I will now be taking legal action against the various parties who claim to be trustees in the Hong Kong court. These include: Connaught West; Michael John Foggo; Tribune Ltd.
The priority is firstly to protect the interests of the members and secondly to bring to justice those responsible for putting the members' funds at risk.