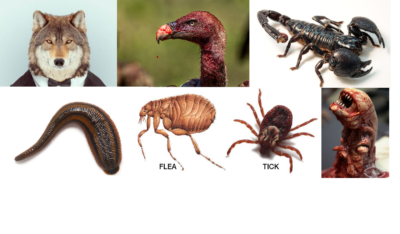 SCAMS AND SCANDALS SYMPOSIUM – PART OF THE TRANSPARENCY TASK FORCE: WEDNESDAY 15TH NOVEMBER AT THE OFFICES OF IG GROUP, 12.30 TO 5PM
Pension and investment scams and scandals are a blight on financial services and saving for retirement.  The energetic and inspired campaign by Darren Cooke of Red Circle successfully raised awareness of the problems of cold calling.  But the snap general election scuppered serious traction on this and the most the government has achieved so far is to make a vague promise to talk about talking about it.  But still it is not illegal, and still the scammers are scamming away merrily.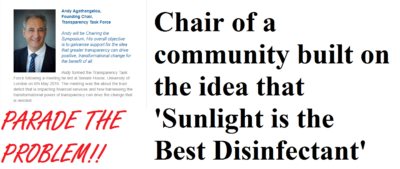 The Scams and Scandals team was formed as a result of inspiration by the Transparency Task Force's Andy Agathangelou.  It has attracted a group of like-minded professionals who believe passionately that a concerted effort should go into coordinating a zero-tolerance approach to scams and scandals.  All members of the team are committed to producing a White Paper which can focus the minds of government ministers, regulators and law enforcement agencies on the whole problem – not just the cold calling bit.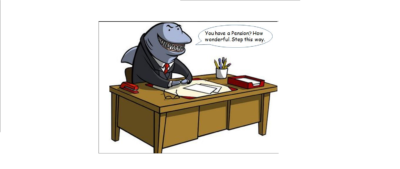 Irrespective of which version of which political party we are talking about, the ultimate object of a successful and fulfilled life is to be happy, healthy and solvent.  And this includes getting a decent education, leading a responsible and law-abiding life, and saving for a comfortable retirement.  Millions of British citizens manage to achieve this goal, but sadly many thousands of them lose part of all of their retirement savings to the armies of scammers.
Pension Life has been dealing with dozens of different scams in different jurisdictions by an army of repeat scammers since 2013.  These include Trafalgar Multi-Asset Fund scam operated by XXXX XXXX and facilitated by STM Fidecs in Gibraltar; Continental Wealth Management pension investment scam (with much of the transfer advice provided by "sister" company Premier Pension Solutions run by Stephen Ward); Blackmore Global run by Nunn and McCreesh (who ran the cold calling and lead generation for Capita Oak and Henley); Fast Pensions run by Peter and Sara Moat in collaboration with Bridgebank Capital; Premier New Earth Recycling Fund; Park First – part of Group First (along with Store First); Windsor Pensions and the Danica QROPS liberation scam; London Quantum and Stephen Ward's Dorrixo Alliance; Holborn Assets in Dubai; Ark (Lancaster, Portman, Cranborne Star, Woodcroft House, Tallton Place, Grosvenor); Toby Whittaker's Store First; Elysian Biofuels liberation scheme; Axiom UPT; Capita Oak; 5G Futures; Guardian Wealth Management; Square Mile Financial Services; https://pension-life.com/incartus-investment-pension-scheme-in-the-hands-of-dalriada-trustees/Incartus Investment Pension Scheme; KJK Investments and G Loans; Westminster pension scam run by XXXX XXXX; Salmon Enterprises – run by James Lau; Pennines, Malvern and Mendip liberation scams; Henley pension scam run by XXXX XXXX; Evergreen QROPS and Marazion loans; Bespoke Pension Services.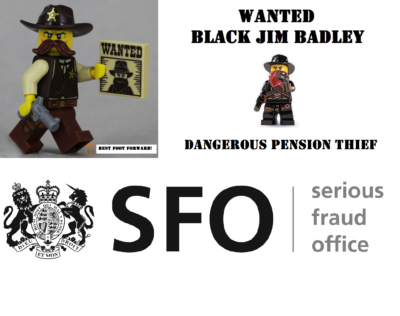 All these scams and scammers have caused thousands of victims to lose hundreds of millions of pounds' worth of retirement savings.  And caused untold misery – in many cases exacerbated by HMRC punishing the victims rather than the perpetrators.
The Scams and Scandals Team has a clear five-point goal:
Ban UK cold calling and fraudulent calling
We must not let this disappear off the agenda and must keep up pressure on MPs and Ministers – as well as the regulators.  But this must also be extended to overseas as we already know that the UK-based cold calling outfits have made arrangements to move their operations or merely facilitate re-routing of phone numbers.  However, the twilight industry of "introducing" must also be examined as this is a serious source of scam facilitation.
Support Lesley Titcomb "Scammers are Criminals"
We must work with the regulators, government and law enforcement agencies to enhance existing and introduce new regulation and legislation to prevent new scams, close down known existing scams and bring those involved in conceiving, operating and promoting both to account.
Revitalise Scorpion Campaign
Fundamental to preventing scams is communication to the public of the dangers of cold calls and pension/investment scams which would include the Scorpion Campaign – but so much more as well.  A key part of this exercise is the use of social media and the plan to produce a documentary and Youtube channel giving real-life examples of past and current scams. Explaining the mechanics of a scam is one thing – but showing an actual example of a victim and the scammer is bound to have even greater impact.
Write off HMRC debt where scams are proven
We need the help of the government here and could do with an actuary to help us work out what the cost to the State is of taxing victims of scams.  If we can demonstrate that by ruining a scam victim (who has already probably lost part or all of his pension) with the tax charge, the long-term cost of supporting the victim and his family will far outstrip the tax collected.  This is especially well demonstrated in the Ark case where the victims have got to both repay the "loans" and pay the 55% tax even if the loans are repaid.
Ensure AML regs include pension scamming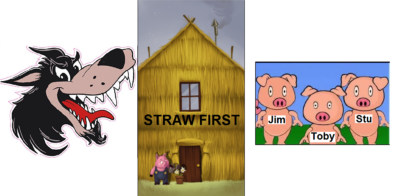 I would widen this to include investment scams.  This is because at the heart of every pension scam there is a fraudulent investment (and/or loan).  The actual pension itself is harmless as it is essentially just a box with a label on it and only becomes toxic and dangerous once you put the scorpions, snakes and cockroaches inside it.  You could equally put fluffy kittens in it.  It is the mis-use of the pension "box" which is the scam.