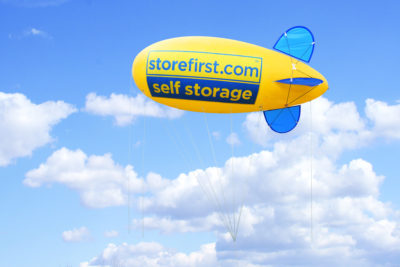 Another victim of Berkeley Burke SIPPS investments into Store First storage pods has come forward. 55-year-old factory worker Robert McCarthy, of Ebbw Vale, said he has lost more than £30,000 through a Self-Invested Personal Pension (SIPP). He was duped into the transfer and investment by unregulated firm Jackson Francis which was liquidated in 2014.  His investment may or may not be worthless – depending on whether Store First is wound up later in 2019.
Robert McCarthy – who is one of 500 Store First investors who used Berkeley Burke as their SIPP provider – made a serious complaint against Berkeley Burke – and spoke to BBC News on the matter.
McCarthy said:
"Basically I've lost my private pension. Thirteen years of hard work, they've taken it, it's gone.
I'll never trust anyone again. And I can't believe that they can get away with what they've done."
The BBC has reported Store First as saying that: "In McCarthy's case, Berkeley Burke failed to instruct Store First on how to manage the pods they purchased as part of a SIPPS. This means that the store pods have stood empty since their purchase. With returns based on rent paid for using the pods purchased, no returns have been made on these empty pods."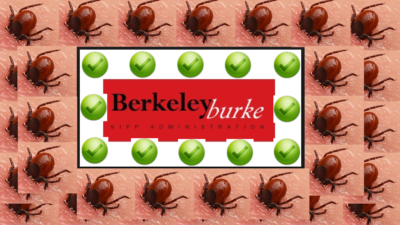 This scam follows the same path as so many other scams we see: an unregulated advisory firm, Liverpool-based company Jackson Francis, introduced the victims to Berkely Burke and the Store First investment. (Jackson Francis was wound up in 2014). With promises of the investment being 'the next best thing' and also guaranteed high returns, 500 people signed their pensions over to the SIPPS provider Berkeley Burke.
Berkeley Burke then invested the SIPPS into the store pods, but failed to give permission for Store First to rent the pods out on behalf of the investors – meaning they stood empty.  Store First said they were never contracted to manage, advertise or let the storage pods.  That responsibility, they say, lies with the pension trustee, Berkeley Burke.
This is not the first time Berkeley Burke have been accused of negligence. In the High Court last October, Berkeley Burke was found to have failed to show due diligence in vetting unregulated investments for another client. The company are currently seeking to appeal against the decision. But with a further 14 individuals, based in Wales alone, making complaints against them, there is definitely no smoke without fire.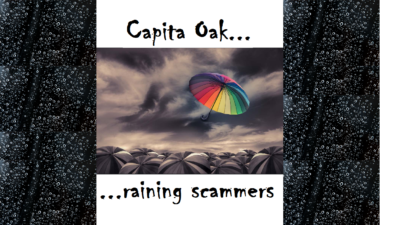 Victims were also invested into the Store First storage pods via Capita Oak registered by HMRC on 23.7.2012 (PSTR 00785484RM) by Stephen Ward of Premier Pension Transfers of 31 Memorial Road, Worsley and Premier Pension Solutions of Moraira, Spain. Victims of this scam were lured in by a chap named XXXX who also sold them Thurlstone liberation "loans". Victims who took the 'loan' now face huge tax bills from HMRC for unauthorised payments.
Whilst Capita Oak tuned out to be a scam (currently under investigation by the Serious Fraud Office) and victims have lost huge chunks of their pensions, the initial presentation they were given made the scheme look 100% genuine.
I spend a lot of time sharing our blogs over Facebook into different groups, trying to get the message across about pension scams. Interestingly, many of my posts are met with negative comments.
Last week in a comment on an expat forum, I was told that my blog about expats being targeted by scammers was "irrelevant". I have also had comments like: "I would never fall for a scam." However, there is clear evidence that falling for a scam doesn´t make you stupid or naive – especially when the scammers are so good at disguising their sham schemes as genuine investments.
Stephen Ward of Premier Pension Solutions, our most prolific pension scammer, was a fully qualified (to the highest level) and registered financial adviser in Spain.  He was also a registered pensions trustee (he has only just been banned as a pension trustee – despite his shady past). Yet Ward has promoted not just the Capita Oak/Store First scam, but also many, many more over a ten-year period. Some of these include Ark, Evergreen (New Zealand) QROPS, Henley Retirement Benefits Scheme, London Quantum, Elysian Bio Fuels, Continental Wealth Management.
Therefore, when it comes to the crunch, it is incredibly easy to fall for a pension scam – especially when it is registered by HMRC and promoted by a qualified financial adviser. It is hard to tell the difference between the good guys and the bad guys (who are so good at clever disguises). Pension scam victims include airline pilots, doctors and nurses, teachers, scientists, bankers and even a solicitor or two.   Anyone can fall for a cleverly-sold scam – and they frequently do.
Toby Whittaker, owner of Store First, as you can see from his Twitter page, is still promoting Group First and Store First as going concerns.  He is also fighting the winding-up petition by the Insolvency Service against Store First.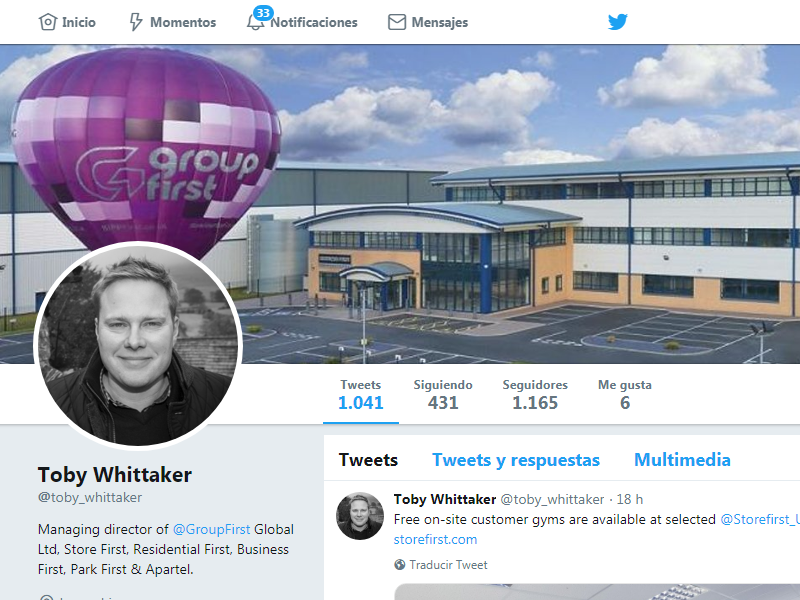 Despite the fact that the Capita Oak scam now lies in the hands of Dalriada Trustees (appointed by the Pensions Regulator) and the ongoing petition to have Store First wound up (purportedly in the "public interest"), Toby Whittaker still stands proud and says he had no idea that his company was being used as part of a scam.
Over a period of two years, Store First owner Toby Whittaker paid £33m commission to Transeuro Worldwide Holdings Ltd, which funded Jackson Francis.
No one knows where the money went, but it certainly didn´t go to the victims of this scam. We can bet it lined the pockets of the scamming salesmen who incorrectly invested over 1,000 victims' pensions into Store First.
If the UK government succeeds in its petition to wind Store First up, the hundreds of victims will lose all the funds in their pensions.
The message here is:
Scams are registered by HMRC – which can make them appear to be official and bona fide.
Scammers can make their "schemes" appear to be genuine and to offer viable investments.
Pensions should be invested in low to medium risk, liquid investments.
Many funds that promise high returns are also high-risk and not safe for your pension fund.
Know ALL the facts about your investment and what questions to ask.
Pension liberation scams are now, thankfully, few and far between scammers are busier than ever, so be careful when investing: scammers lurk all over the globe.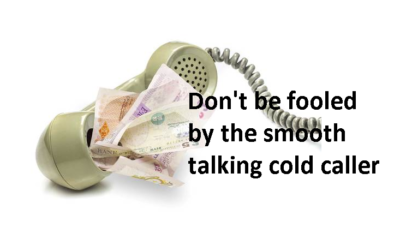 Always use a qualified adviser who works for a fully-regulated firm that has the correct investment license – and not just an insurance license.
So, if it sounds too good to be true – it probably is.
And finally…
Cold called and offered a free pension review – JUST HANG UP.
Safeguard your pension from the scammers.