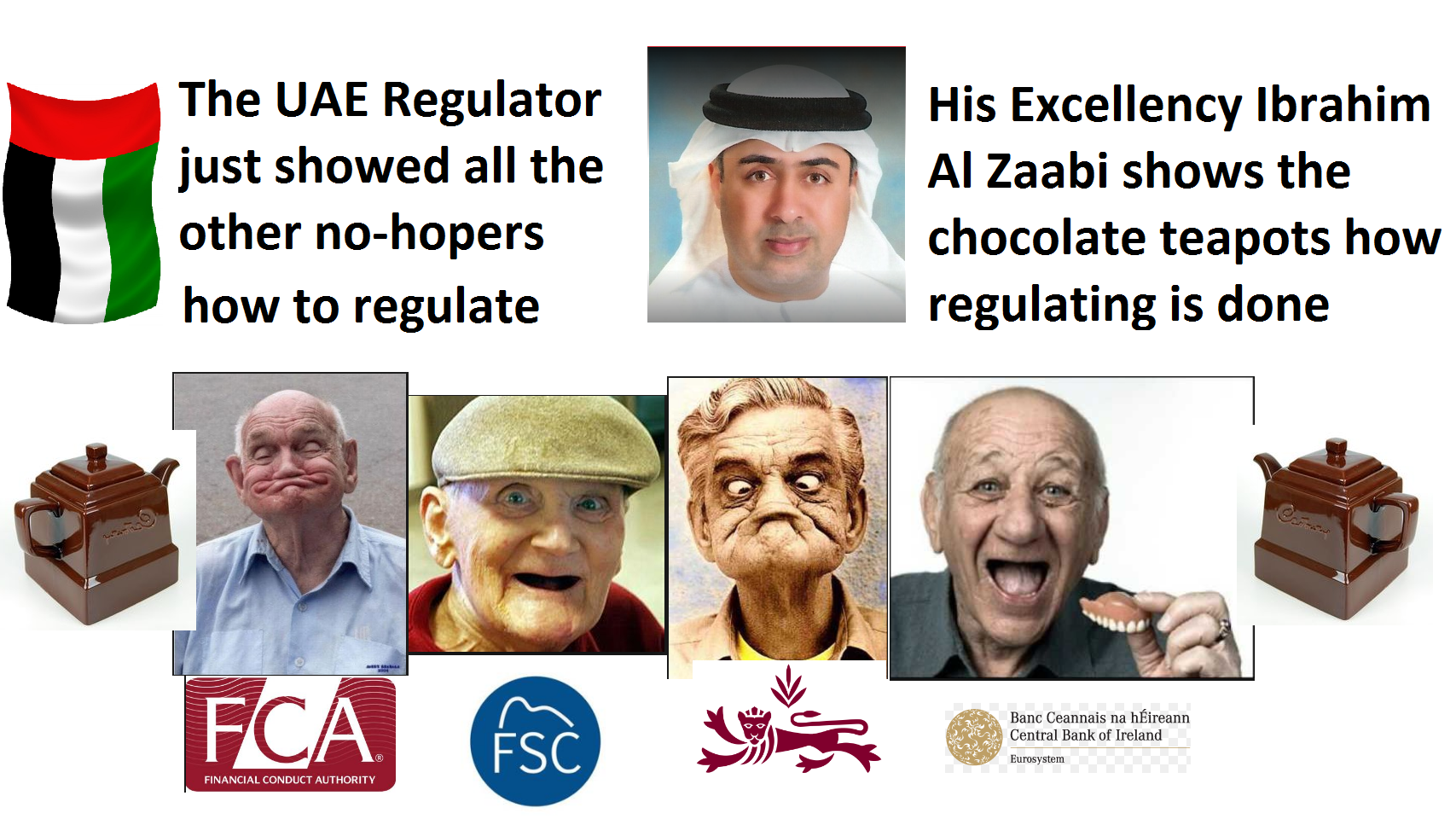 International Investment has written a jolly good article about the recent action taken by the UAE Insurance Authority – headed up by His Excellency Ibrahim Al Zaabi.  I quote from Gary Robinson's article:
"In a statement on the Arabic version on its website the IA has issued a circular confirming the suspension (of Holborn Assets) for a period of three months or until it is satisfied that the company has improved its performance.
According to Dubai-based sources that International Investment has been speaking to, the IA has written to regulated insurance companies notifying them of their action."
I have no doubt that Holborn Assets will rise to the challenge magnificently and in a dignified manner – and will recognise the fact that it is time for the routine misuse of all insurance bonds in offshore financial services to come to an end.  I also doubt Holborn Assets will sell any more RL360 products.
The Continental Wealth Management debacle must surely serve as a perfect example of how and why insurance bonds should not be used at all – and indeed how and why structured notes should be banned altogether.  And yet, despite the Malta FSC's lukewarm change in regulations to ban advisers without an investment license and limit structured notes to 30% of a portfolio, useless/pointless insurance bonds and toxic structured notes are very much the norm across the offshore financial services landscape.
The Eagle-eyed Sheikh Al Zaabi has obviously spotted something that regulators in all jurisdictions which affect British expats have turned a deliberate blind eye to.  Insurance products can, have been, and are routinely abused.  And the abusers often cause heavy losses to thousands of unfortunate victims.  His Eminence also obviously recognises that turning a blind eye damages not only the jurisdiction in question, but also the reputation of financial services in general.
Quite frankly, it is shameful and embarrassing how many regulators behave (or rather fail to behave).
The FCA takes no action even when their nose is rubbed into obvious fraud – and let the British Steel disaster happen under their very noses.  In fact it took public-spirited independent financial services professionals such as Al Rush, Darren Cooke and Henry Tapper to take it on themselves to try to rescue the steelworkers while the scammers hovered like vultures.  I would like to be proud to be British, but the FCA is a national disgrace and an embarrassment to all British citizens.  I wouldn't mind if the FCA was just lazy, but it simply doesn't care about the interests of those who get conned and scammed.
The Guernsey FSC allowed many frauds, including trustees Concept Trustees to sell UCIS fund EEA Life Settlements even after the FSA "toxic" warning.  And, of course, EEA Life Settlements itself.  Then the stable door shut with a resounding clang as an ombudsman was brought in, but told not to hear any complaints prior to July 2013.  This effectively excluded all the worst scams which were being carried out in Guernsey by the likes of Concept Trustees – which took business from Stephen Ward's Premier Pension Solutions which neither had regulation nor professional indemnity insurance.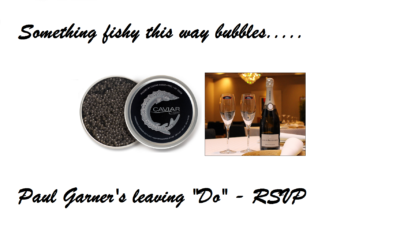 The Gibraltar FSC appears to actively encourage outright scammers such STM Fidecs – and when financial crime is brought to their attention they go fishing for a few small, wet fish.  Talking of fish, I think it is very fishy that Paul Garner, now of the Gibraltar FSC, used to work for scammer XXXX XXXX at Global Partners Ltd – the firm that "advised" hundreds of UK-resident victims to transfer their pensions to an STM Fidecs QROPS.  Then STM Fidecs allowed XXXX XXXX to invest 100% of 100% of these victims' funds into his own UCIS fund: Trafalgar Multi Asset (now in liquidation).  I genuinely don't know at which point Paul Garner moved over from Global Partners Limited to the Gibraltar FSC……but I have a feeling his leaving do will be an exceptionally (and uncharacteristically) lavish affair – and I am very much hoping to be invited.  I hear there will be something fishy on the menu and Garner's good fortune will be toasted with something bubbly.  I have no doubt the cleaners will effectively brush all the crumbs under the carpet after the party.
The Central Bank of Ireland will be put to the test when scammers SEB (formerly Irish Life) are put in the spotlight.  CBI has known for years that SEB – led by Peder Nateus and Conor McCarthy – has been facilitating financial crime.  SEB took £ millions' worth of business from unlicensed scammers Continental Wealth Management and allowed the whole lot to be invested in toxic structured notes: "for professional investors only".  These notes – including the fraudulent Leonteq ones (over which OMI is now suing Leonteq) clearly warned of the "danger of loss of part or all of your capital".  And yet SEB sat there and watched while hundreds of CWM's clients' victims' life savings were destroyed – and did nothing.  This has left many victims in despair and poverty – with some contemplating suicide.
Against this backdrop of extreme ineptitude and collusion amongst this collection of chocolate teapots, motorbike ashtrays and fishnet willy warmers, let us all hope that the UAE Insurance Authority shows all these no-hopers what effective regulation should look, smell and feel like.